As Pa. prison population falls, GOP coalition for corrections reform appears stronger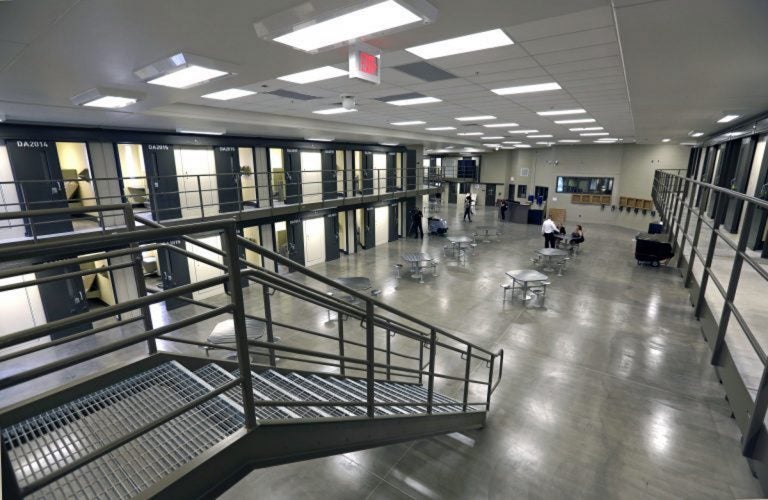 Pennsylvania's incarcerated population is shrinking — down by more than 1,000 people over last year. That's great news to the increasingly bipartisan coalition that's trying to both keep people free and cut down corrections costs.
When the Corrections Department released numbers showing the number of inmates in state prison had fallen, one of the groups trumpeting that news was the conservative Commonwealth Foundation.
Vice president and former state House Republican Stephen Bloom acknowledged that a lot of Republicans have been cautious about easing penalties on people who commit crimes.
But he said since recent reform has reduced prison numbers, saved the state money, and crime is still falling, it's clearly working to make sentences shorter and focus more on anti-recidivism efforts.
"Certainly, among conservatives that I speak to it seems that there is more support today for criminal justice reform than there was six or seven years ago," Bloom said. "I'm very optimistic."
The group is backing a legislative package known as Justice Reinvestment Initiative 2, or JRI2. The first JRI passed in 2012, and its success in getting people out of jail has spurred support for a follow-up.
The new slate of bills includes automatic parole for some low-level offenders, a probation and parole advisory committee aimed at taking pressure off counties and keeping former offenders on track, and a measure making it easier for victims to file compensation claims.
It stalled last year in the House. But a spokesman for chamber Republicans said since it had so much Senate support, it will likely be considered this session.
Pennsylvania still has among the country's highest number of people on probation and parole and hands out more life-without-parole sentences than any other state.
Many lawmakers, including Gov. Tom Wolf, support taking reforms even further.
But Bloom is cautious.
"It's always going to be a matter of taking some incremental steps when any kind of major change is going on," he said. "We can't do more than what the appetite is in the legislature."
WHYY is your source for fact-based, in-depth journalism and information. As a nonprofit organization, we rely on financial support from readers like you. Please give today.