60 patriots dish on the tinpot despot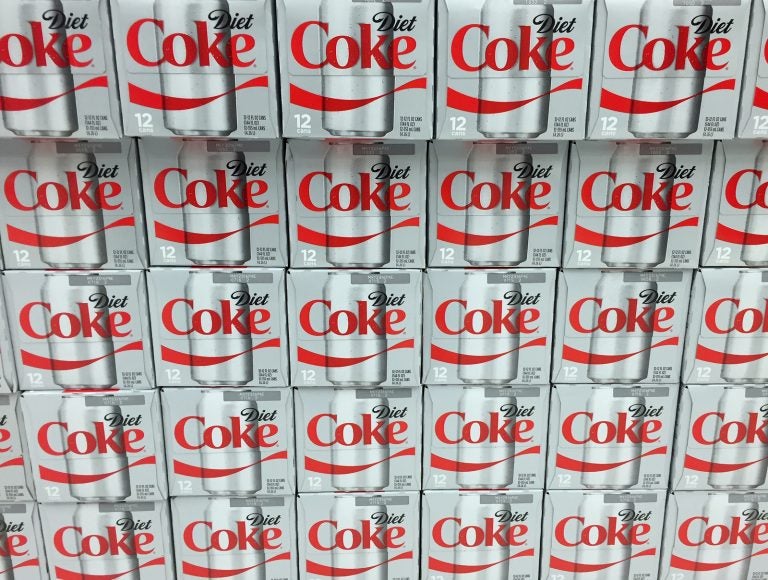 If you're looking for a shaft of sunlight in the dystopian gloom, check out the third paragraph of yesterday's New York Times opus about Trump's White House routine. The reporters' detailed portrait of an infant in action was based on "interviews with 60 advisers, associates, friends, and members of Congress."
You read that right: 60.
In other words, while Trump rails daily against the free and independent press – as tinpot despots are wont to do – scores of people in and around his orbit believe strongly in the First Amendment mission, and deem it an urgent patriotic act to tell us (or warn us) that the emperor has no clothes.
The Trump regime leaks like a pasta colander, and for that we should be thankful, because we do need to know, as we approach the one-year anniversary, that this choleric couch potato shows up for work at roughly 9:30 a.m., watches up to eight hours of cable TV a day – "energized, infuriated, often a gumbo of both" – and guzzles 12 Diet Cokes a day, often supplemented after a steak dinner by "massive slices of dessert with extra ice cream."
Some of the dirtiest details, as cross-confirmed by the inside sources:
"For most of the year, people inside and outside Washington have been convinced that there is a strategy behind Mr. Trump's actions. But there is seldom a plan apart from pre-emption, self-defense, obsession and impulse…
"(When) he posts controversial messages (on Twitter), Mr. Trump's advisers sometimes decide not to raise them with him. One adviser said that aides to the president needed to stay positive and look for silver linings wherever they could find them…
"During the morning, aides monitor 'Fox & Friends' live or through a transcription service in much the way commodities traders might keep tabs on market futures to predict the direction of their day. If someone on the show says something memorable and Mr. Trump does not immediately tweet about it, the president's staff knows he may be saving Fox News for later viewing on his recorder, and instead watching MSNBC or CNN live – meaning he is likely to be in a foul mood to start the day…
"In almost all the interviews, Mr. Trump's associates raised questions about his capacity and willingness to differentiate bad information from something that is true."
Yeah, that latter paragraph. We've known since forever that he has the mentality of an Internet troll, but it's sobering to see his associates clanging the bell on a four-alarm fire. We also get this paragraph:
"Other aides bemoan his tenuous grasp of facts, jack-rabbit attention span and propensity for conspiracy theories."
He doesn't let anyone touch his TV remote, he eyes the cable shows even during meetings, his chief of staff listens in on his phone calls to ensure that he hasn't said or promised something nuts, he's obsessed with who will run against him in 2020 – he asked four Democratic lawmakers if it will be "Crooked Hillary" or "Pocahontas" – and sometimes, according to the inside sources, "he hate-watches CNN  to get worked up, especially Don Lemon." (I'm sure that his fury about Lemon has absolutely nothing to do with the fact that Lemon is black.) And at the end of a typical day, "his fixations are unfettered: Russia, Mrs. Clinton, Barack Obama, the 'fake news' media…" before he snatches his usual five or six hours of sleep.
I suppose some readers didn't buy the Times narrative because virtually all its sources were anonymous. That's an ongoing issue for journalists; on occasion there have been scandals (most notoriously, Janet Cook at The Washington Post in 1980, and Stephen Glass at The New Republic in 1998) where made-up sources were conveniently cloaked in anonymity. For sure, a story has maximum credibility when all its sources are willing to be named, but in many highly sensitive situations – like the one we find ourselves mired in, with this particular president – sources with urgent information are rightly fearful of wrathful retaliation. If they get fired, they could be replaced by people far less vigilant.
Editors need to weigh the public interest value of the proffered info against the pleas for anonymity, and when The Times decides that the former warrants granting of the latter, it insists that reporters share with editors the names of their sources. Reporters are also barred from directly quoting anonymous sources. In yesterday's yarn, which runs more than 5000 words, no such sources are quoted trashing Trump. Virtually all the information is paraphrased by the reporters, drawing from a critical mass of cross-checked interviews. (Such as: "Even after a year of official briefings and access to the best minds of the federal government, Mr. Trump is skeptical of anything that does not come from inside his bubble.")
Some sources were indeed willing to go fully on the record – namely, Trump's defenders – but ask yourself whether they're more credible than the unnamed patriots. One of them was Kellyanne Conway, rest my case. Another was Treasury secretary Steve Mnuchin, who apparently thought it was praiseworthy to say of Trump, "He is not one to consume volumes of books or briefings."
And the most quoted source was Senator Lindsey Graham. In the story, he acted as Trump's mouthpiece (he says Trump "feels like there's an effort to undermine his election and that collusion allegations are unfounded"), but why is he more credible than an anonymous source just because he agreed to be named? Remember, this is the same guy who tweeted in 2016, "If we nominate Trump we will get destroyed and we will deserve it." Personally, I'll take the unnamed patriots over a born-again toady any day.
But Graham did confess that Trump's "work in progress" could go either way. "Everything's possible," he said. It could be "a home run" – or "a complete disaster."
On the record, at nearly the one-year mark, that's what passes for a vote of confidence.
—
Whoa. Fox News has just released its own poll of likely voters in Alabama's Senate election, which happens tomorrow. Take it for what it's worth, but this is Fox News telling us that Democrat Doug Jones is favored over accused child molester Roy Moore by 10 percentage points. That should put Trump in a bad mood all day.