1520 Arrott Street: former nusiance Primo's Sports Bar to face public scrutiny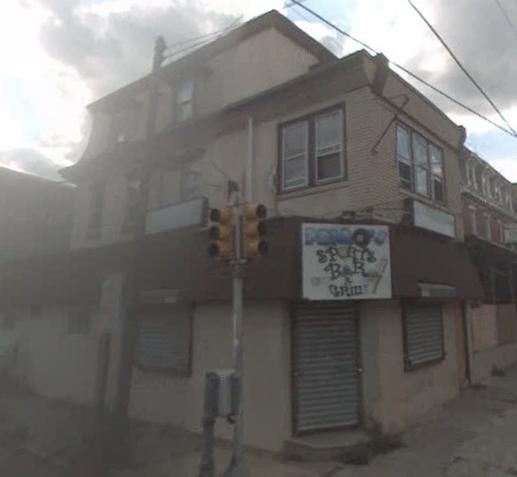 Another Frankford bar with a troubled past due to reopen will get some community scrutiny at a forum next week, a city council representative said Tuesday night.
The former Primo's Sports Bar and Grille, at 1520 Arrott Street, which sits diagonally from the Arrott Bus Terminal beneath the Margaret Orthodox El stop, has a new owner hoping to reopen it, says Jason Dawkins, who works for City Councilwoman Maria Quinones Sanchez. But coming off a court-ordered closure following episodes of gun violence, greater attention needs to be had, residents have said.
Next Thursday, June 30, from 5:30 to 7:30 pm, in the second floor conference room of the Aria Health Frankford Hospital, the building's new owner will present his plans for a restaurant with a liquor license, seeking neighborhood support for zoning approval. It will be part of the monthly Northeast EPIC Stakeholders meeting, Dawkins said at Tuesday's Northwood Civic Association meeting.
In March 2006, two children and two adults were wounded in gunfire near the bar, according to the Inquirer. In May 1999, then called the Jolly Post, then-owner Bruce Goldberg was gunned down outside the bar, according to a Northeast Times story that was re-posted on the Frankford Gazette's comment section.
"Anyone with concerns should be at this meeting," he said.
Frankford Gazette co-founder Jim Smiley first noticed construction happening at the troubled bar, which was closed after gun violence plagued the nuisance property. Smiley has tried to get in contact with 'Vern,' who has been said to be the new owner. City property records still list the bar as being owned by a 'Lewis Weymouth,' who first bought the property in 2002.
Watch video of the property and recent construction activity, taken by the Gazette.
Dawkins said the new owner wanted to open a strip club at the location, but the idea was soundly rejected by zoning officials, who first heard his plans as he sought license approval. The bar had been closed for more than a year thanks to a '611 injunction,' Dawkins said at the last Frankford Civic Association meeting. The court-ordered closure of problem businesses, which was used against the neighborhood's T&T Bar after its own killing, had forced new ownership.
Though the bar owner doesn't require neighborhood approval, Dawkins said its former co-owner himself was killed there, in addition to other gun violence, so city officials will take seriously neighborhood concerns.
"This isn't in our boundaries, but this matters to Northwood," said Barry Howell, the adjacent neighborhood's civic president, who asked Dawkins to speak on the matter. "If you're walking from a bus or from the El or even driving by this bar, you could catch another stray bullet or get in the middle of something else. We'll be there to ask questions for sure."
Also at the Northwood Civic Association meeting:President Barry Howell said the group's pro bono lawyer was finalizing a draft community benefits agreement with the Bridge, the controversial school for boys that this civic supported and adjacent Frankford civic did not. Howell said a zoning date has not yet been set.
Howell announced a few small zoning matters, including a daycare on the 4600-block of Adams Avenue that has advertised services without yet having a business license and a continued fight with the owner of 950 Fillmore for an extension on his house that has not received zoning approval.
Neighbors expressed frustration with 'cheap looking' advertisements that are placed throughout Roosevelt Boulevard on light poles and trees, promoting things like mattress removal, tow trucks and lawn care. Many residents said they took them down regularly because they made the neighborhood look, in the words of one, "trashy," but they keep being put back up. A board member said there is an ordinance against putting up the signs, but it isn't enforced. Howell asked for representative action.