Warm today, showers Thursday, cooler Friday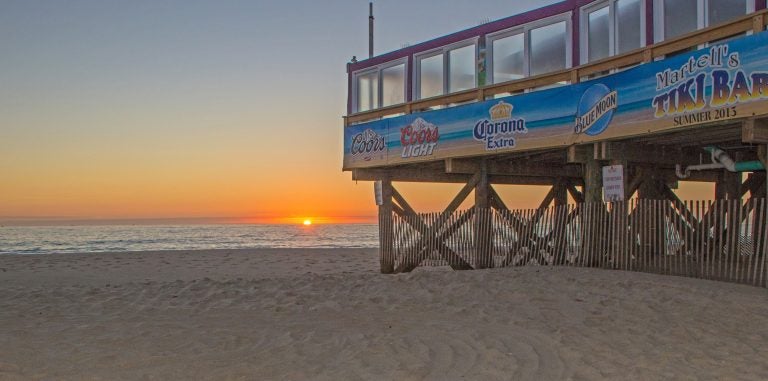 It's another mild day.
Reading at 10:00 a.m. range from 46 degrees in High Point to 61 degrees in Wildwood. We may be at the top of the roller coaster loop today, but by Friday, we're back on the platform. Pete Paris captured today's sunrise in Point Beach.
It's currently overcast in the northern half of the state, while most of the southern half is enjoying sunshine. Clouds are heading to the north, so the northern half should see more sunshine. Later, as the southerly flow continues, it'll be mild (low to mid 60s everywhere), but more clouds could form due to the increasingly moist air. Mild tonight, with lows dropping down to the low to mid 50s and showers possible late.
As a cold front approaches, we'll likely begin tomorrow with showers, ending by mid to late afternoon as the system heads out to sea. Similar temperatures tomorrow.
But westerly winds will blow behind the front Thursday night, delivering cooler temperatures (50s) and drier air (mostly sunny, less moisture) for Friday through the weekend. Expect a brisk breeze on Friday. It will get slightly warmer each day, with Sunday topping out in the upper 50s, and the nighttime lows will drop back (30s inland, low 40s at the coast).