Retiring Pa. lawmakers look to keep seats in the family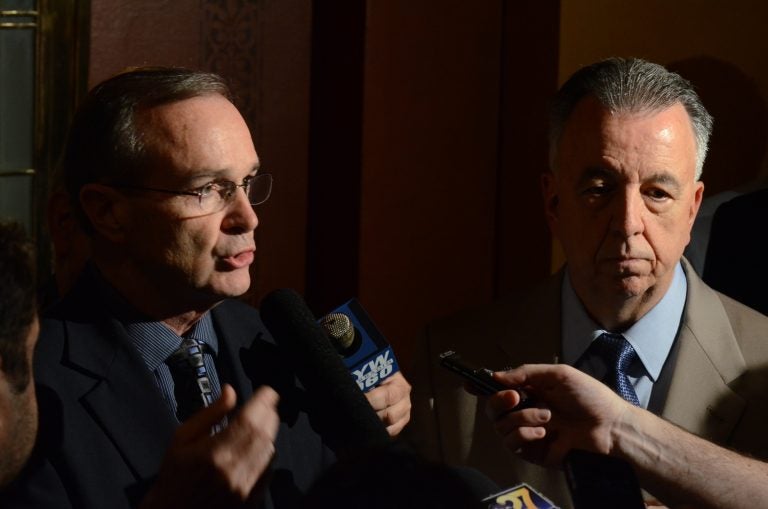 Two top Democrats are retiring from the Pennsylvania House this year — and have more in common than just their high-ranking positions.
Minority Appropriations Chair Joe Markosek and Minority Whip Mike Hanna both want their sons to take their place.
Markosek and Hanna are from Allegheny and Centre counties, respectively, and have served in their leadership positions since 2011.
They announced their retirements and their sons' plans to replace them within a few days of each other.
Mike Hanna Jr., who's 35, just ended his tenure as Gov. Tom Wolf's deputy secretary for legislative affairs; 25-year-old Brandon Markosek currently works as an aide to state Sen. Jim Brewster.
Markosek said he does expect the name recognition will help his son. But he added, in all the conversations he's had about it with people in his district, he doesn't think anyone has had a problem with that.
"You know, I think you see the Kennedys, you see the Bushes, the Casey family — in most of those situations the people have been happy with the son or daughter who has followed in the footsteps," he said.
Hanna's response was similar, though he noted he doesn't think the family name will be what makes his son's campaign.
"I think people will judge him based on his qualifications," he said. "And looking at it as objectively as a father can, he's probably the most qualified person I've ever seen run for this job."
It's not too uncommon for state lawmakers to try to keep their seats in the family when they retire.
Markosek and Hanna aren't even the only cases this year.
Longtime Senate Republican Stewart Greenleaf officially announced his exit from his Montgomery County seat last month. And his son — also Stewart Greenleaf — already has a campaign underway to succeed him.