Ocean County lottery winner is your new favorite dude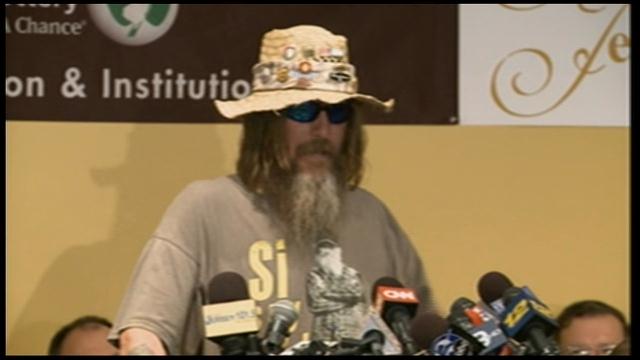 "Happy, happy, happy," is how he described the feeling of being among the "Ocean's 16" Powerball winners, and watching NASCAR races and camping near the Shore are what he'd like to do now. Maybe quit his job, probably host a party at the log cabin he's planning to splurge on.
William Seeley, who appeared in public Tuesday with the 15 other members of his winning group, was already my new favorite person because of his obvious and awesome Piney Power.
But when he mentioned losing his mom to cancer and then stopping at the home of his father, also now fighting cancer, to share the good news as soon as he heard, I teared up. The group of Ocean County employees bought their winning ticket at the Acme in Little Egg Harbor.
[Note: I'm compelled to mention at this point how much Willie looks like the "Duck Dynasty" guys because he quoted one of them, but seriously, that's what Little Egg Harbor looks like.]
Then another winner stepped up to tell how she'd lost her home and possessions in Brick because of Superstorm Sandy, and it was ugly cry time.
There's something terrifically Jersey about this story.