The 2016 LBI Fly international Kite Festival is this weekend
Long Beach Island in New Jersey will teem with color as the 2nd annual LBI Fly International Kite Festival comes to its beaches Columbus Day Weekend.

Giant show kites, like the bus-sized Mel the Whale, and Sunday's illuminated night fly are among the four-day festival's highlights.

2015 LBI Kite Festival photos
2015 Wildwoods International Kite Festival photos

The event will also feature a number of celebrity kite fliers, including Canadian multi-disciplinary team, QI 4.2 , reigning American Kitefliers Association (AKA) National Champion, Dennis Smith and master-level sports kite pilot, Lisa Willoughby.

Putting on the festival takes 10 months of planning and last year's inaugural effort was wildly successful, says Laurie Temple, Destination Marketing Manager for the LBI Chamber of Commerce and Co-Organizer of the LBI FLY Kite Festival.

"It is truly a labor of love," she noted.

Festivities will be happening at multiple sites on the island with a free shuttle running Friday through Sunday.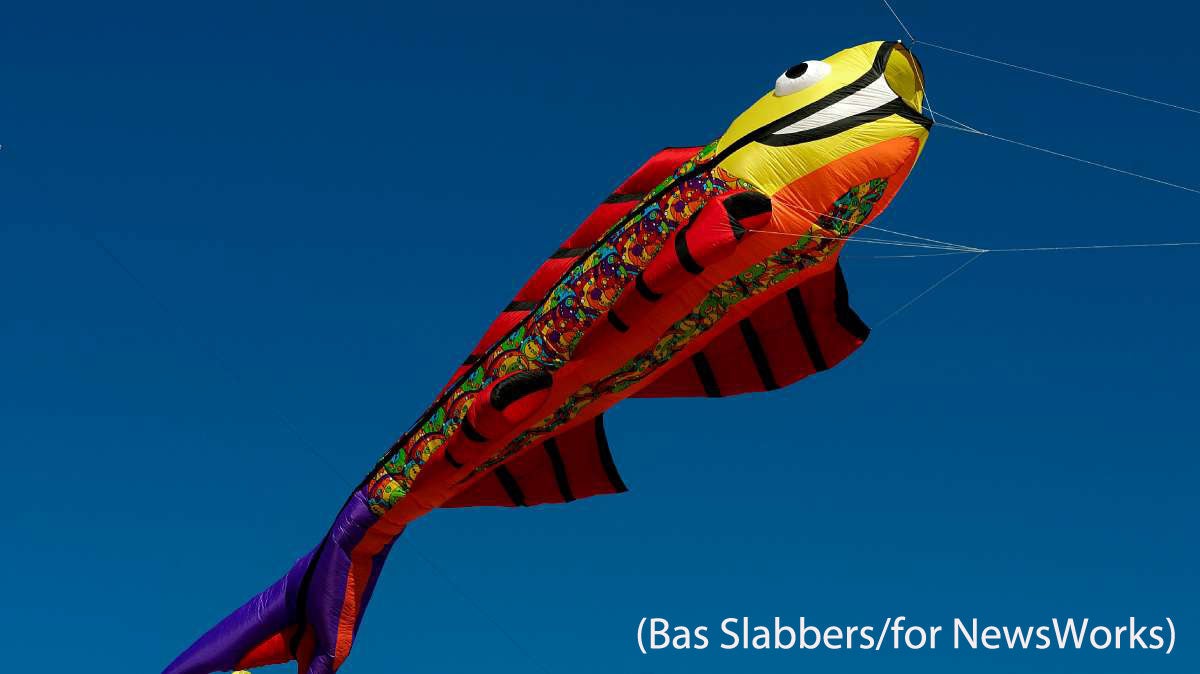 Friday evening kicks off the fun with an indoor fly open to the public at the LBI Grade School in Ship Bottom at 201 20th Street.
On Saturday and Sunday, head to the beaches in Ship Bottom for kite flying lessons and to view show kites, bol kite races (where a rounded parachute-like kite is pulled down the beach), sports kite demonstrations, plus individual and team flying competitions. Ship Bottom beaches run from 3rd-15th Streets.

Buggy kites will be racing at Taylor Avenue Beach in Beach Haven.

Over at Brant Beach's Bayview Park, attendees can catch the High Fliers Art Market show and mini-butterfly kite and sled kite making sessions just for kids.

Sunday night, at 6:30 p.m., catch the Night Fly Extravaganza as illuminated kites take to the skies for two hours at Barnegat Lighthouse State Park Beach.

See full schedule

The festival wraps up on Monday in Beach Haven Light with more buggy kite action. Watch as drivers maneuver three-wheeled buggies pulled by power kites, reaching speeds up to 70 mph.

Please note: All events are weather permitting. Strong winds and no wind both affect flying. Kites will fly in rain only if there is no lightning.

Leashed pets are welcome.

Friday, Oct. 7 through Monday, Oct. 10 – various locations (oceanside), Long Beach Island, N.J.