Holiday toy drives from Tartaglione, Brendan Boyle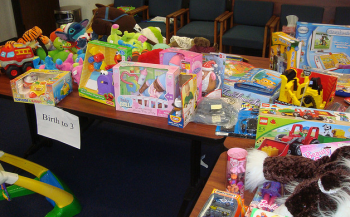 Though stores (and maybe some of your neighbors) began decorating awhile ago, the holiday season officially began with Black Friday.
And with it in full swing, politicians are announcing their holiday toy drives.
Pa. Rep. Brendan Boyle will collect new toys at his offices in Somerton [map] and Burholme [map] during regular hours through Dec. 20. Toys can be dropped off between 8:30 a.m. and 4:30 p.m. Monday through Friday.
Pa. Sen. Christine Tartaglione is also hosting a drive this year. Her offices in Norris Square and Frankford [map] will collect for the Toys for Tots program through Dec. 17. New, unwrapped toys can be dropped off between 9 a.m. and 5 p.m. Monday through Friday.