Harvest the Bay Festival at Island Beach State Park Saturday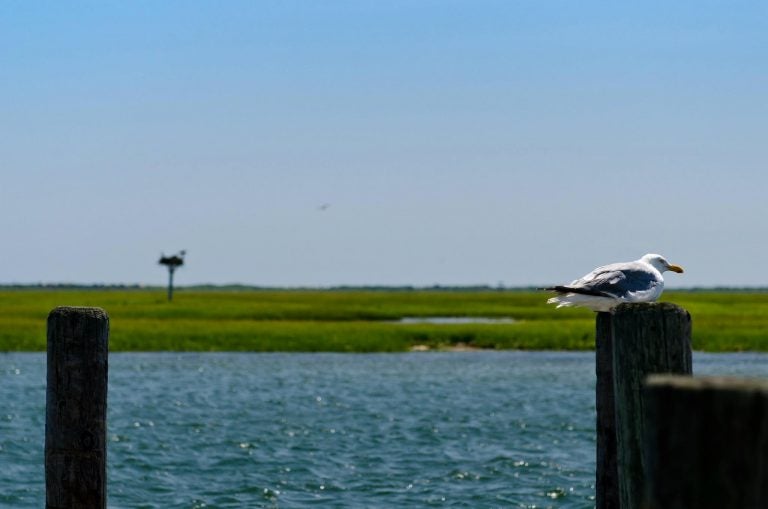 The Harvest the Bay Festival returns to Island Beach State Park Saturday.
In its second year, the festival "celebrates the ecology and its connection to the economic resources of the Barnegat Bay through fun, interactive activities for the whole family," according to a Department of Environmental Protection release.
"Harvest the Bay proved to be very popular with our visitors last summer and we're eager to host the event again this year with more than a dozen exhibitors," said State Park Service Director Mark Texel. "This is a great chance for kids and families to take part in interactive events, while also learning of the importance of Barnegat Bay for our environment and to our local communities."
Visitors will enjoy free clamming and seining tours led by park naturalists, who will also explain the role clams, crabs, and fish depend on a healthy the Barnegat Bay. Naturalists will also teach proper techniques for harvesting the resources, and guests will enjoy locally caught seafood.
"Everyone, from the seasoned commercial fishermen to a child on his first fishing trip, must recognize their individual roles in conserving our valuable local commercial and recreational fishing resources," said Dr. Stan Hales, Program Director of the Barnegat Bay Partnership, the organization that provided a grant that funds the festival.
New Jersey-based surf rock band, Wally and The Chillers, will perform.
It's also a great opportunity to explore the coastal state park, said Park Manager Ray Bukowski.
"It has been a great summer so far at Island Beach State Park," he said. "Many visitors come enjoy our beautiful beaches and we welcome them, but there is so much more to this park and the Harvest the Bay festival is a great opportunity for people to come out, enjoy some great food and also learn about the many benefits of Barnegat Bay."
The festival is from 3 p.m. to 8 p.m. at the Ocean Bathing Area 1 pavilion. Free with park admission.