GHS grad Steve Cunningham's battles extend beyond the boxing ring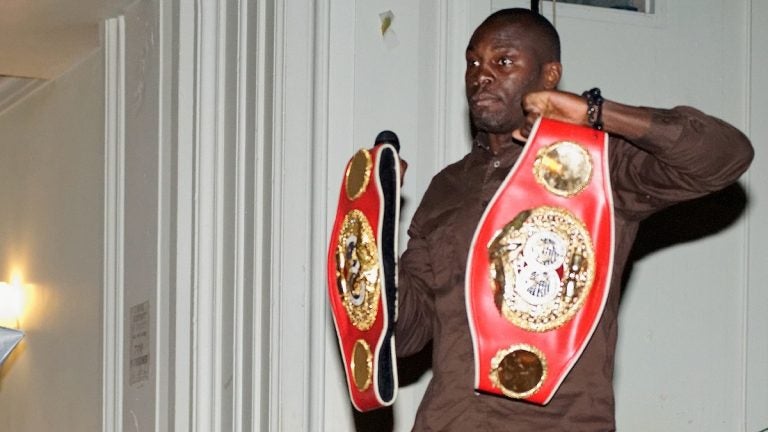 Steve "USS" Cunningham, the boxer who graduated from Germantown High School in 1994, will fight Natu Visinia at South Philadelphia's 2300 Arena on Saturday night. The bout will be aired live on NBC Sports starting at 9 p.m.
From a personal standpoint, it's not the biggest battle the Cunningham family currently faces.
A masterfully told story on the website Grantland explains that the 38-year-old has been driven to continue boxing "to help cover medical expenses while his 9-year-old daughter awaits a heart transplant."
His daughter Kennedy and wife Livvy recently relocated to Pittsburgh to be closer to doctors should a heart be found for a transplant.
"After Cunningham fights Visinia, he and the boys will move to Pittsburgh to join Livvy and Kennedy and wait on a call that could come at any moment," the Grantland story states. "All are hoping the timing works out. Says Kennedy: 'I can't go to the hospital yet. I have to watch my daddy fight.'"
You can read more about the story on Grantland or from NewsWorks content partner NBC10.