First business returns in Seaside Park since boardwalk fire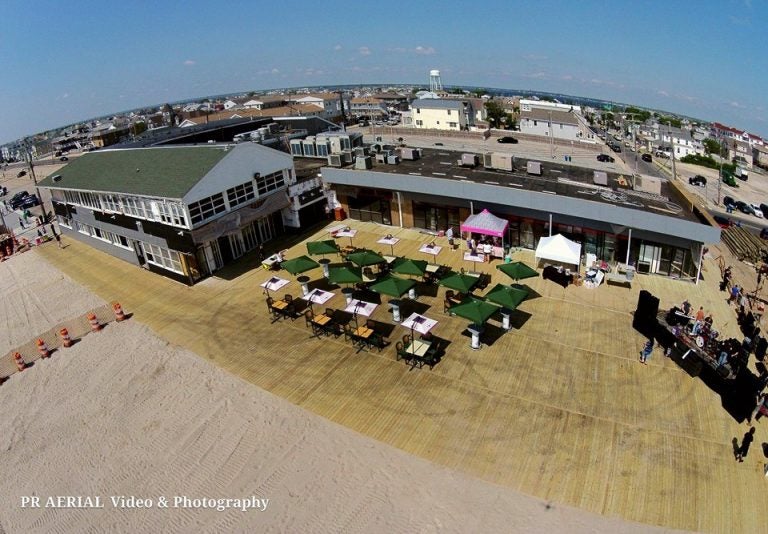 Just about nine months after the devastating Seaside boardwalk fire, the Sawmill Café reopened Friday, marking a major milestone in the boardwalk comeback, according to a report on JSHN.
Along with the adjacent Stevie D's Funtown Arcade, it's the only Seaside Park structure to survive the inferno. The arcade remains closed.
While the structure suffered water, smoke, and heat damage, exterior sprinklers saved the restaurant and bar, famous for its supersized pizza slices, according to management, adding that there have been a variety of improvements.
An aerial video shot by PR Aerial Photography & Video Services during Saturday's Bands in the Sand Music Festival shows outdoor seating on the newly rebuilt boardwalk in front of the Sawmill Café.
Officials are hoping that the remainder of the boardwalk, which is privately owned, is finished by July 4. It will then connect Seaside Park and Seaside Heights.