Deputy Mayor Rina Cutler named 2011 Public Works Leader of the Year by national magazine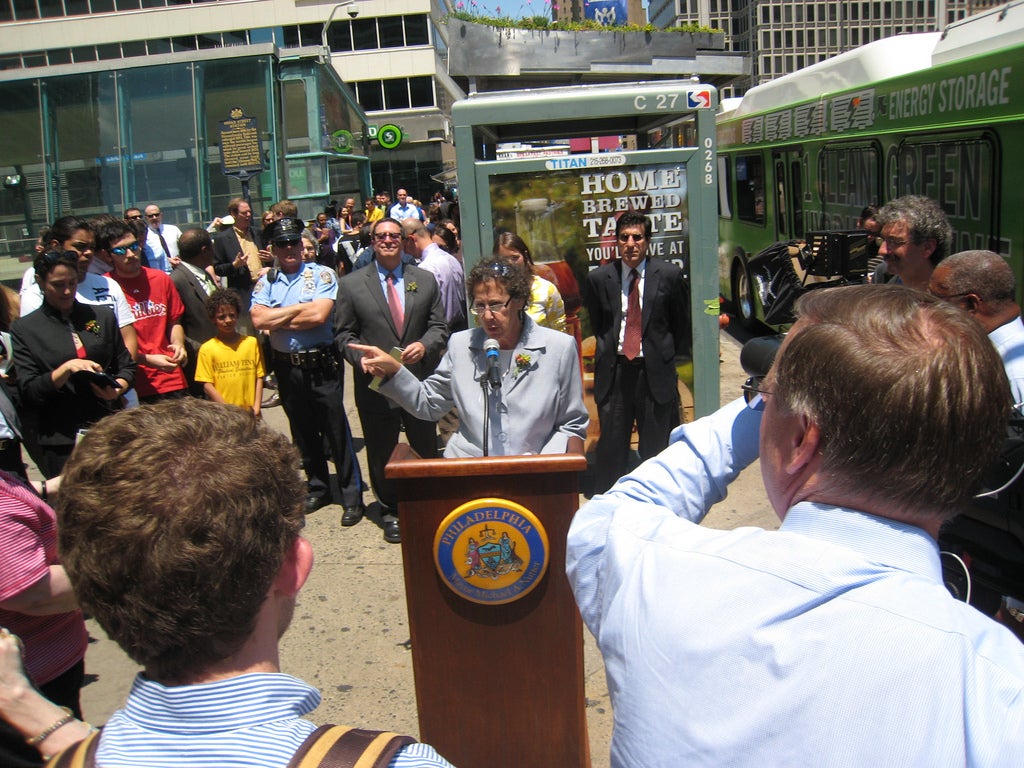 Deputy Mayor for Transportation and Public Utilities Rina Cutler has been named the 2011 Public Works Leader of the Year by Penton's American City & County Magazine.
This annual award is given for outstanding leadership in the public works field. The magazine honored Cutler for her leadership in the completion of the South Street Bridge, the expansion of Philadelphia's green infrastructure, the addition of bike lanes, and the increase in recycling rates, according to the magazine's release.
"I could not be more proud of Deputy Mayor Rina Cutler," said Mayor Michael A. Nutter in a printed statement. "The City is lucky to have such a knowledgeable, visionary and passionate individual leading Philadelphia's transportation, infrastructure and greening efforts. Deputy Mayor Cutler understands how to get things done. She has helped transform Philadelphia into a more beautiful city while reducing costs and improving efficiency in her departments."
"I am honored to be recognized as the Public Works Leader of the year by American City & County Magazine," Cutler said. "The work we are doing to make Philadelphia a more livable, sustainable and economically dynamic city would not be possible without the leadership of Mayor Nutter, our Streets and Water commissioners, our Airport CEO and the tireless work of thousands of City employees. We have done some amazing work in the last several years including the South Street Bridge, a strong focus on green infrastructure, expanding the bike lane network, launching an airport capacity enhancement program and a spectacular gateway mural at the Philadelphia International Airport. We will continue to work hard at being innovative and meeting the needs of Philadelphians."
Nutter appointed Cutler to the job in March, 2008. She is responsible for the coordination and oversight of all transportation functions in the City of Philadelphia. She also oversees the operations of a variety of city agencies including the Streets Department, the Philadelphia Water Department, the Philadelphia International Airport, and the City's interests with a variety of transportation agencies including SEPTA, the Philadelphia Parking Authority, the Delaware Valley Regional Planning Commission and the Philadelphia Regional Port Authority.
Cutler was previously the deputy secretary for administration at PennDOT. She served for almost 2 years as the acting district executive at PennDOT for the 5 county Philadelphia region. She has also served as transportation commissioner for the City of Boston,the director of parking and traffic for the City of San Francisco and the executive director of the Philadelphia Parking Authority.
American City & County serves a nationwide audience of city, county and state officials who are charged with developing and implementing local government policy, programs, and projects. For more information about the magazine, and to read the article, visit www.americancityandcounty.com

The subscribers of American City & County submit nominations for the Public Works Leader of the Year Award. The magazine's editorial staff chose Cutler as the winner.