95th Miss America Pageant returns to Atlantic City's Boardwalk Hall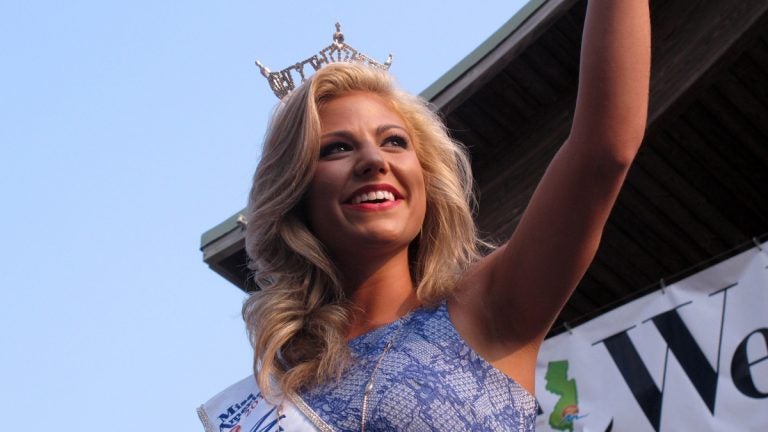 The Miss America Pageant returns to Atlantic City this month and will be televised live on ABC TV.

When: Sept 13, 2015 at 9 p.m.
Where: Boardwalk Hall in Atlantic City, NJ.
Miss New Jersey, Lindsey Giannini, of Hammonton, will compete for the Miss America 2016 crown together with 51 other young women.

The contest's past three consecutive winners have all hailed from New York. Should Miss New York 2016, Jamie Lynn Macchia, win the title (no pressure there) she will clinch the state's status as that with the most wins in the competition's history.

Preliminary competition nights will be held at Boardwalk Hall from Sept. 8 through Sept. 10, each starting at 7 p.m. The Miss America hopefuls will compete in categories such as Swimsuit Fitness, Evening Wear, Talent and On-Stage Question.

Giannini's talent is Latin rhythm dance and her platform highlights the dangers of distracted driving.

One of the biggest draws of the looks-driven scholarship competition is the free Show Us Your Shoes Parade held a day ahead of the final. Contestants ride in classic cars with legs outstretched, showing off their state-themed footwear.

The two-hour promenade of decorated shoes will take place on the boardwalk Saturday, Sept. 12 at 5 p.m. from Connecticut Ave. to Albany Ave. Folks can view the parade from one of the Free Zones along the route or pay $35 to watch from a viewing area in from of Boardwalk Hall and Kennedy Plaza.

The final night of the competition and coronation of Miss America 2016 happens at Boardwalk Hall on Sunday, Sept. 14 at 9 p.m.

Final night tickets cost between $20 and $100.