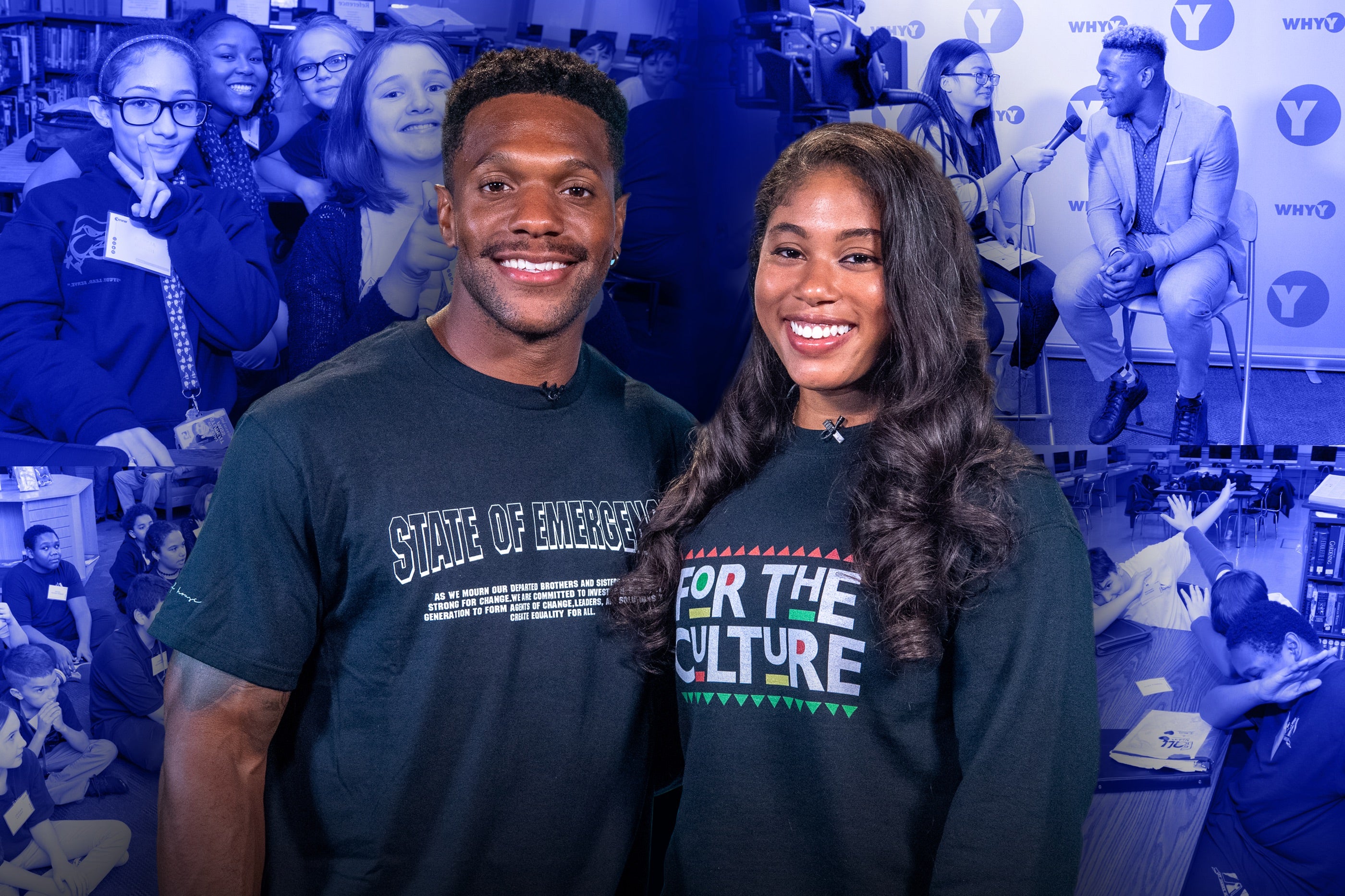 We are Game Changers
We're problem solvers, hand raisers.
We're people who don't wait for things to come to us.
We run out, shout out and make it all happen while the world sleeps.
We think differently, act differently.
We figure out how to change the course. Simple, one-step-at-a-time attitudes. Can-do attitudes.
We look at our schools, our communities, our families and friends. And then say:
"How can WE help make a change for the greater good?"
WHYY is proud to join with Rodney & Erika McLeod to introduce Game Changers, a brand-new initiative to empower the Greater Philly community and youth through education.
"Making plays throughout the community gives my wife Erika and I a tremendous sense of joy and gratitude. Impacting the lives of others is one of the highest honors we can all achieve." – Rodney McLeod
The Game Plan
Together with the McLeods, WHYY will help raise the educational bar, focusing on: lifelong learning, leadership, amplifying voices, and perseverance.
Get in the game
Change Our Future
Founded by Rodney & Erika McLeod