High-rise hospitals rely on old-school elevator operators
Listen
05:48
Bellevue Hospital is big, old and busy. It towers 25 stories above the east side of Manhattan.

It's one of the few buildings left in New York City where elevator operators are a necessity. More than a matter of convenience, their work is life and death.
"We have patient floors on multiple areas," says Michael Rawlings, the chief operating officer at Bellevue.  "So the worst thing you would want is bringing a patient up from the emergency department to the OR for emergency surgery and have that delayed by somebody bringing up office supplies."
Bellevue staffs four of its five service elevators with operators to make sure that doesn't happen.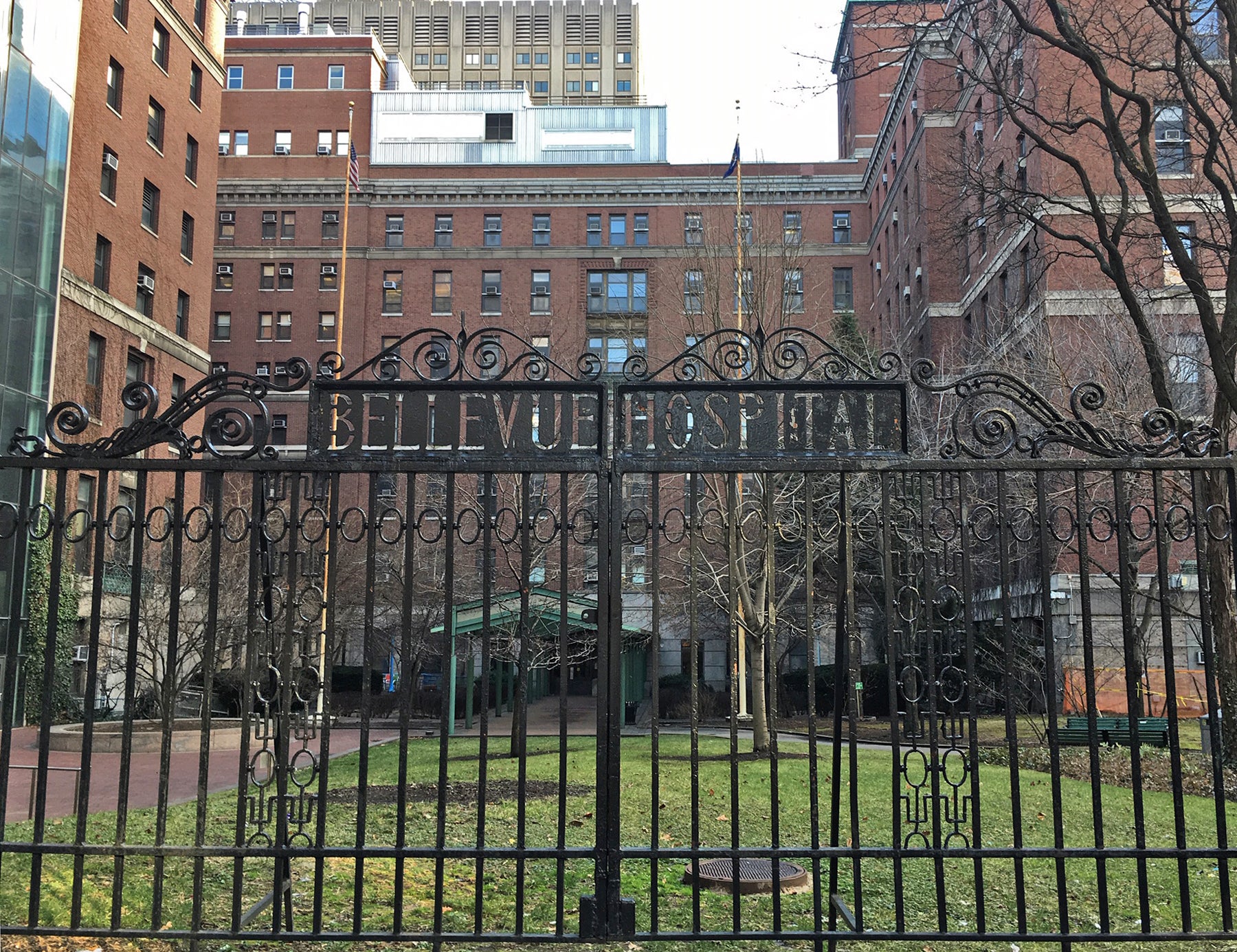 Operator Sylvia Parris has been on the job for nearly 30 years.
"I see so many different patients in different stages. Some people get shot, some people get stabbed, accidents. It doesn't phase me," she says. "Sometimes, I see a lot of blood."
Parris sees the gamut of patients from all over New York City, including a few from the Rikers Island prison.  Bellevue has a special area for inmates. "There's one that always asks for me. He says I look like one of his relatives so he always asks for me."
She listens for instructions from an intercom. The most urgent is a stat, which usually means someone somewhere in the hospital needs surgery. "Sometimes, we have three, four stats at the same time."
Parris says she tries to make the hospital a bit less stressful for each patient.
"You have to have a nice smile and don't have your face like a frown or like you're mad or something," she says. "You're sick, you're lying on a hospital bed, and you have all these things going through your head. You want to see a nice, pleasant face."
Behind the scenes, in the pilot room, is Roswealth Gordon. He sits in front of telephones, switchboards and a microphone and directs some 1,600 elevator trips a day. He dispatches specific elevators to carry patients, equipment and staff as he gets calls from transporters and emergency medical technicians.
It can get pretty hectic.
"The guys used to tell me, `Don't worry about it, you can only answer one call at a time,' " he says of his rookie years.  "Because sometimes, when you first come, two phones ringing, which one I gotta pick up, which one? They said, 'No, don't worry about that, finish that one call, then finish that [next] call.'  So, I tried to remember that at all times."
He's been doing this for two decades now.
Gordon also takes shifts on the elevator. All operators alternate between the cars and the pilot room. Both he and Parris say comforting patients is the best part of the job.
"When [patients] have an operator there just to talk to them, just to show them that it's going to be OK, you know you're making a big difference, and you know they feel much more comfortable," he said.
WHYY is your source for fact-based, in-depth journalism and information. As a nonprofit organization, we rely on financial support from readers like you. Please give today.