WHYY Holiday Programming
---
Featured WHYY-TV Holiday Programming
Chef's Life Holiday Special
How to watch: STREAM ON DEMAND
Delectable fudge. Crispy peanut brittle. Gooey chocolate-covered cherries. It's the stuff of holiday memories…with a Chef Vivian Howard twist. "Deck the Halls Y'all!" Preview »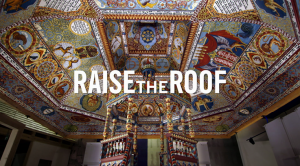 Jewish Film Showcase
Thursdays starting December 14 | 10 p.m. | ADD TO CALENDAR
Celebrate Hanukkah with Jewish history in three award-winning films, starting with Raise the Roof, the story of a Polish community's quest to recover a synagogue destroyed by Nazis. Preview »
Christmas with the Mormon Tabernacle Choir
How to watch: STREAM ON DEMAND
An unforgettable program of music, pageantry and storytelling including The Christmas Story and Hans Christian Andersen's The Little Match Girl. Preview »
Christmas at Susquehanna: 50th Anniversary Candlelight Service
How to watch: STREAM ON DEMAND
Experience the beauty of Weber Chapel bathed in the glow of 1,500 candles in the historic Selinsgrove, Pennsylvania. Preview »
The Great British Baking Show: Christmas Masterclass
How to watch: STREAM ON DEMAND
Join Mary Berry and Paul Hollywood as they detail how to make perfect mince pies, Christmas pudding and Christmas cake. Preview »
Call the Midwife Holiday Special
How to watch: STREAM ON DEMAND
Join the midwives as they battle snow, ice, power cuts and frozen pipes to provide patient care during the coldest winter in 300 years.
Making a New American Nutcracker
How to watch: STREAM ON DEMAND
An original ballet production tells the tale of Marie, the daughter of an immigrant single mother, who falls asleep on Christmas Eve and dreams of the World's Fair. Preview »
Live from Lincoln Center
New York Philharmonic New Year's Eve: Bernstein on Broadway
Sunday, December 31 | 9 p.m. | ADD TO CALENDAR
Ring in 2018 with a celebration of Leonard Bernstein's best-loved works for Broadway, including West Side Story. Featuring the New York Philharmonic. Preview »
Great Performances
From Vienna: The New Year's Celebration 2018
Monday, January 1, 2018 | 9 p.m. | ADD TO CALENDAR
Hugh Bonneville, Downton Abbey's Earl of Grantham, rings in the New Year with the Vienna Philharmonic and the Vienna State Ballet. Preview »
 WHYY Members can watch any program with this symbol on-demand via WHYY Passport! Stream new and old holiday favorites anytime at http://www.WHYY.org/holidaypassport
---
Featured WHYY-FM Holiday Programming
Nine Lessons
Sunday, December 24 | 10 a.m. | ADD TO CALENDAR
Cambridge, England's 30-voice King's College Choir performs the legendary Festival of Nine Lessons and Carols service of Biblical readings and music.
Capitol Steps: Politics Takes a Holiday
Monday, December 25 | 9 p.m. | ADD TO CALENDAR
Now is your chance to finally enjoy the headlines you were too scared to read. The Capitol Steps won't tell you what to think, but they will tell you what rhymes with Papadopoulos.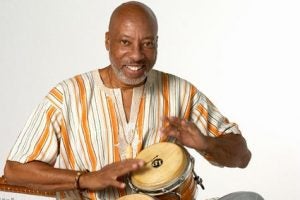 Seasons Griot
Tuesday, December 26 | 8 p.m. | ADD TO CALENDAR
Acclaimed storyteller Madafo Lloyd Wilson captures the tales and traditions of African American and African peoples.
Commonspace: Holiday Seasoning
Sunday, December 31 | 8 p.m. | ADD TO CALENDAR
Between hiding from family members and sneaking Christmas trees into Saudi Arabia, storytellers reveal their classic holiday memories. Listen now »
Toast of the Nation
Sunday, December 31 | 9 p.m. | ADD TO CALENDAR
Swing, party and ring in the new year with festive jazz from special venues throughout the country all night long in this NPR tradition.
---
SUPPORT THE PROGRAMS YOU LOVE
WHYY's programs and services are only possible with the support of people like you. Please consider making a tax-deductible gift to WHYY now to assure more exceptional community impact in 2018. Thank you. Donate now »