Take a break from the holiday rush and warm up with some spirited specials on WHYY-TV and WHYY-FM. Below are some of our favorites, but you can see the whole TV schedule here and the full FM schedule here. You can also stream select  TV specials anytime on-demand via WHYY Passport.
WHYY-TV Featured Programming
Rick Steves' European Christmas
Saturday, December 22 | 11 p.m. | ADD TO CALENDAR
From manger scenes and mistletoe to wintry wonderlands, celebrate the Christmas season throughout the European continent with Rick Steves.
Victoria Season 2 Marathon
Tuesday, December 25 | 11:30 a.m. – 9 p.m. | ADD TO CALENDAR
Celebrate Prince Albert's favorite time of year and get ready for the Victoria Season 3 Premiere (Sunday, January 13 at 9 p.m.) with a very Victorian marathon!
Call the Midwife Holiday Special
Tuesday, December 25 | 9 p.m. | ADD TO CALENDAR
With Christmas preparations in full flow, a new nun arrives unexpectedly at Nonnatus House — with four Chinese orphans!
Lawrence Welk New Year's
Saturday, December 29 | 7 p.m. | ADD TO CALENDAR
The Welk Band raises a glass with "Champagne Waltz," Lawrence dances with Norma Zimmer, the Lennon Sisters reminisce with "May You Always" and Jo Ann Castle gets the party going with "Happy Days Are Here Again."
Austin City Limits: Hall of Fame New Year's Special
Sunday, December 31 | 10 p.m. | ADD TO CALENDAR
The Austin City Limits Hall of Fame inducts three American originals: blues stalwart Marcia Ball, the legendary Ray Charles and the pioneering rockers Los Lobos.
Great Performances
From Vienna: The New Year's Celebration 2019

Downton Abbey's Hugh Bonneville returns as host to carry on the cherished tradition of ringing in the new year with the Vienna Philharmonic at the opulent Musikverein with guest conductor Christian Thielemann, the Strauss Family and the Vienna State Ballet.
WHYY-FM Featured Programming

Paul Winter's 31st Annual Winter Solstice Celebration
Friday, December 21 | 9 p.m. | ADD TO CALENDAR
Celebrate the return of the sun with The Paul Winter Consort, gospel singer Theresa Thomason, double reed wizard Paul McCandless and more in the world's largest Gothic cathedral.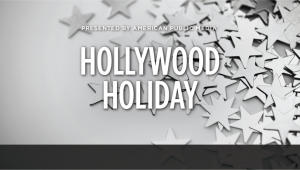 Hollywood Holiday: The Ebenezer Edition
Sunday, December 23 | 8 p.m. | ADD TO CALENDAR
Join Lynne Warfel for a festive one-hour musical retrospective of some of Hollywood's most cherished films inspired by Dickens' classic character, Ebenezer Scrooge. 

A Festival of Nine Lessons and Carols
Music Director Stephen Cleobury raises his baton to conduct the world-famous Chapel of King's College Choir in one last live, world-wide Christmas Eve service before his retirement.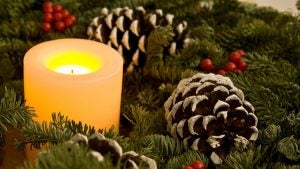 Tinsel Tales 4: NPR Christmas Stories
Lynn Neary gathers Audie Cornish, Ken Harbaugh, Nina Totenberg and other voices from NPR's past and present to tell funny, touching and irreverent stories of the season.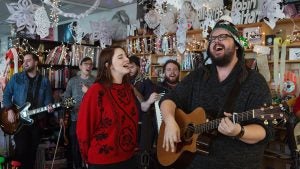 The Big Tiny Desk Holiday Special
Tuesday, December 25 | 11 a.m. | ADD TO CALENDAR
NPR Music frenemies Bob Boilen and Stephen Thomspon celebrate the season with amazing holiday performances from The Tiny Desk Concert series including Sharon Jones & The Dap-Kings, Steve Martin, Hanson, The Polyphonic Spree and more.

A Season's Griot
Wednesday, December 26 | 9 p.m. | ADD TO CALENDAR
Acclaimed storyteller Madafo Lloyd Wilson captures tales and traditions of African-American and African peoples in a Kwanzaa special.

Capitol Steps: Politics Takes a Holiday
Sunday, December 30 | 8 p.m. | ADD TO CALENDAR
The Capitol Steps put the "mock" in Democracy with songs from their latest album, Make America Grin Again.

Toast of the Nation
Monday, December 31 | 9 p.m. – 5 a.m. | ADD TO CALENDAR
Tour Blue Note venues throughout the country and the world with spirited, improvised, swinging sets from Buika, The Dirty Dozen Brass Band, Dee Dee Bridgewater and more in this NPR tradition.

New Years Day from Vienna
Tuesday, January 1 | 11 a.m. | ADD TO CALENDAR
The Vienna Philharmonic presents its ever popular annual New Year's Day concert from the Golden Hall of the Musikverein in Vienna.