Woman's body washes up on shore in Ocean City, NJ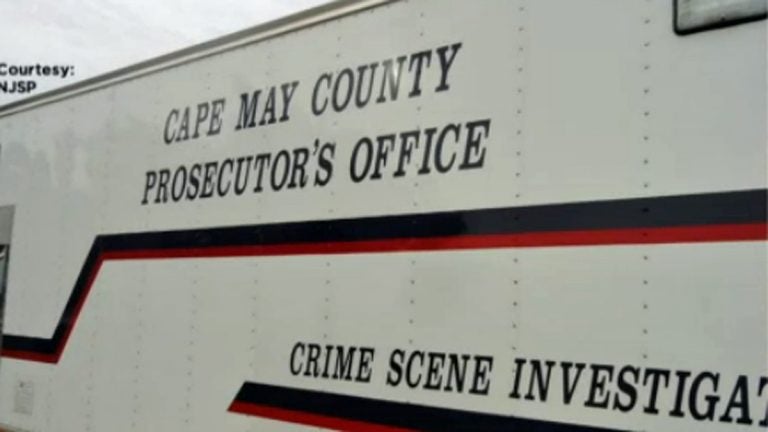 Police are trying to identify a woman who was found dead on the beach in Ocean City, New Jersey.
The woman's body washed up at the shore of the beach at 57th Street around 3 p.m. Tuesday.
Police say the victim is a white female who appears to be between the ages of 35 and 50. They also say they found no signs of trauma on her body.
The woman was wearing a purple shirt and blue jeans. There is a tattoo on her right shoulder of a heart with the name "Patrick" and an unknown secondary name. There is also a tattoo on her right forearm ofangel wings with the name "Steven" and the dates "12-87" and "7-88."
If you have any information on the woman's identity please call the New Jersey State Police Atlantic City Marine Station at 609-441-3586 or the Ocean City Police Department at 609-399-9111.
________________________________________________________
This story first appeared on NBC10, which is a content partner with NewsWorks.org.