Why Krasner is asking Pa.'s high court to change how jurors hear use-of-force law
The unusual request is the beginning of a potentially long legal process that has delayed the trial of the first on-duty Philly officer charged with murder in nearly 20 years.
The Philadelphia District Attorney's Office wants the Supreme Court of Pennsylvania to order all judges in the state to change their instructions to jurors on when police officers can legally use deadly force.
In a brief filed Thursday, city prosecutors argue the language contained in Pennsylvania's statute is unconstitutional because it enables officers to use deadly force on people fleeing arrest who are not considered dangerous.
If the pretrial appeal is successful, the jury instructions would have to comport with the federal standard set forth in the U.S. Constitution, which is rooted in a U.S. Supreme Court case from 1985. It held that police officers can't use deadly force to stop a fleeing suspect unless there's an imminent threat of death or injury to the officer or others.
The unusual request, the first step in a potentially lengthy legal process, comes months before a former Philadelphia police officer Ryan Pownall is scheduled to stand trial on third-degree murder — a proceeding that has already been significantly delayed by the legal challenge.
Pownall, who is white, fatally shot 30-year-old David Jones, who was Black, after he pulled him over for a traffic stop in June 2017. Pownall's lawyers argue state law justifies the shots their client fired at Jones as he ran away from Pownall.
It was the first time an on-duty Philadelphia police officer had been charged with murder in nearly 20 years.
"It seems to us there has to be one standard of justice," said Philadelphia District Attorney Larry Krasner during a virtual news conference. "We cannot have state law that encourages and incentivizes police officers who violate the constitution while they are killing people."
A bi-partisan group of nearly 70 criminal justice leaders from across the country, including chiefs of police, attorneys general, and elected prosecutors, filed an amicus brief in support of the DA's appeal.
Fortuanto Perri Jr., one of Pownall's lawyers, declined comment on Thursday's brief. He has said the legal challenge raised by the district attorney helps prove his defense. "Clearly the existing law justifies his conduct. The District Attorney's Office decided to ignore the existing law in bringing this prosecution," he told reporters last January.
The state Supreme Court agreed to hear the district attorney's appeal in April.
It could be months before there's a ruling. Pownall's attorneys will have an opportunity to respond to Thursday's brief. The court then typically schedules a hearing for oral arguments before considering the case in full.
Additionally, there is usually no timeline or deadline for justices to reach a decision, though Pownall's trial is tentatively scheduled to start in mid-November before Common Pleas Court Judge Barbara A. McDermott, according to court documents.
In late 2019, prosecutors filed a motion asking McDermott to tweak her instructions to jurors about when an officer can use deadly force, saying the state's language was unconstitutional as written.
In an opinion issued in January 2020, the veteran judge rejected the request, saying she didn't have the authority to "rewrite portions of a criminal statute" because doing so would "supersede the will of the people as placed into the hands of the legislature."
The district attorney's office appealed McDermott's ruling, ultimately leading to Thursday's brief, which comes after the Superior Court of Pennsylvania rejected a similar request last year on the grounds that it didn't have the jurisdiction to consider the appeal.
Prosecutors say Jones had an illegal gun tucked into his waistband when Pownall pulled him over while Jones was riding a dirt bike in Juniata Park. But they also say Jones had already dropped the gun and was running away when Pownall shot him twice in the back.
A grand jury determined that Pownall was not in danger and should not have fired his service weapon, concluding that Jones' death was unjustified.
In addition to third-degree murder, Pownall is charged with recklessly endangering another person, and possession of an instrument of crime. The 39-year-old has been out on bail since October 2018, when the charges against him were reduced, sparing him the possibility of being convicted of first-degree murder, which comes with an automatic life sentence in Pennsylvania.
Krasner's office has since charged another former officer, Eric Ruch, who is white, with murdering 25-year-old Dennis Plowden, who was Black, after a high-speed chase in East Germantown in December 2017.
Plowden was unarmed.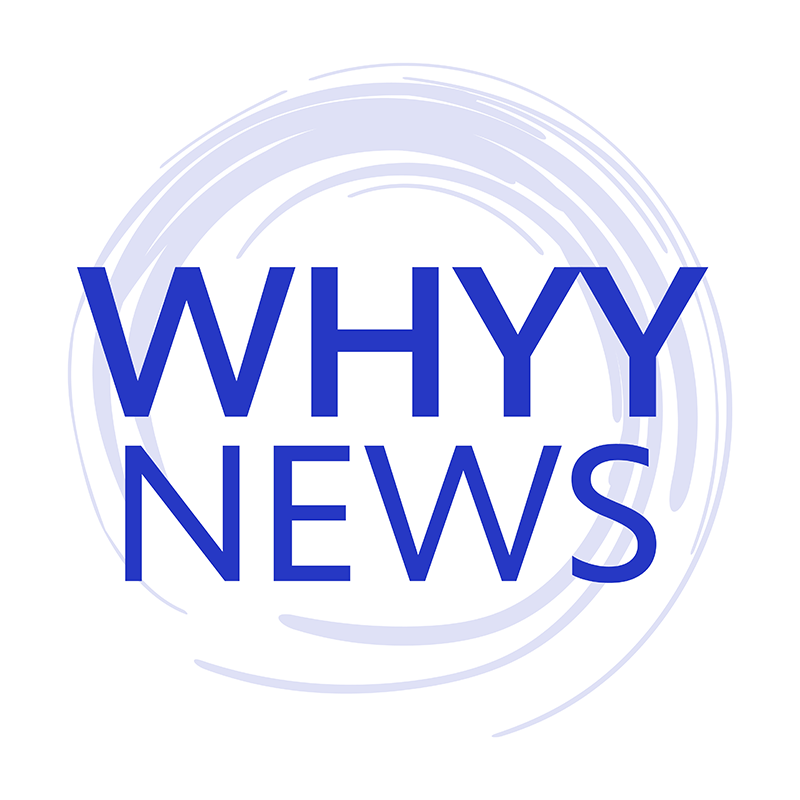 Get daily updates from WHYY News!
WHYY is your source for fact-based, in-depth journalism and information. As a nonprofit organization, we rely on financial support from readers like you. Please give today.