What's it like to get the second dose of a COVID-19 vaccine? We asked health workers
How did they feel? Did they have side effects? WHYY's Health Desk Help Desk asked health workers who recently got the last of two shots.
Listen
4:09
Ask us about COVID-19: What questions do you have about the current surge?
Some of the health workers who were among the first to get a COVID-19 vaccine in the region have gotten their second doses now. WHYY's Health Desk Help Desk checked back with them to see how they are doing, whether they had any side effects, and what it means for them to be fully vaccinated.
Astrid Colon Torres
Social worker, Nemours/Alfred I. duPont Hospital for Children
Colon Torres was nervous as she scheduled her second dose of the Pfizer vaccine after the hospital notified her she could receive the shot in just a few days.
"A lot of the research says people are more likely to have the common symptoms after the second one, so I had to do a lot of mindfulness, and positive thinking, and yoga to settle my anxious thoughts," she said.
But Colon Torres was relieved that this time around, the side effects she experienced were less severe than the first time she received the vaccine.
After the first shot, she had chills that night, and also had arm pain for more than a day. This time, the arm soreness disappeared in less than 24 hours and was not as painful. Colon Torres didn't have any chills this time, but she did wake up in the morning with a migraine and weakness. Those side effects subsided after about five hours, however.
Colon Torres said the vaccine will protect her at work and also improve her personal life.
"I feel great, I just feel happy and hopeful to be, me being one of the first to be fully vaccinated, how life is going to be now," Colon Torres said. "My husband is in the military and currently lives on the West Coast. So prior to the pandemic, I would travel a lot to see him, and I haven't been traveling as much because of the pandemic, so I would feel a little bit more safe to travel, with the obvious PPE and regular precautions."
Robert Johnson
Dean, Rutgers New Jersey Medical School
Director, Division of Adolescent and Young Adult Medicine, Rutgers University
Johnson didn't have side effects from either of the doses of the Pfizer vaccine besides tenderness at the site of injection.
"I feel some relief because I'm not as fearful of being exposed, because I do see a fair number of patients who have COVID symptoms or a COVID diagnosis," he said. "I am pretty careful anyway and follow all the rules, but still I know people who follow all the rules and still get infected."
Johnson, who is African American, has since spoken to Black congregations at various houses of worship to address their concerns about the ethics and safety of the vaccine. Most of the questions the public have asked him have been around side effects, and if it's safe for people with certain conditions to get the shot.
"The feedback I have gotten has been very good. I've heard that people have decided they will get the vaccine after they heard me speak," he said. "I anticipated that in some of the presentations I would get pushback from people — I didn't."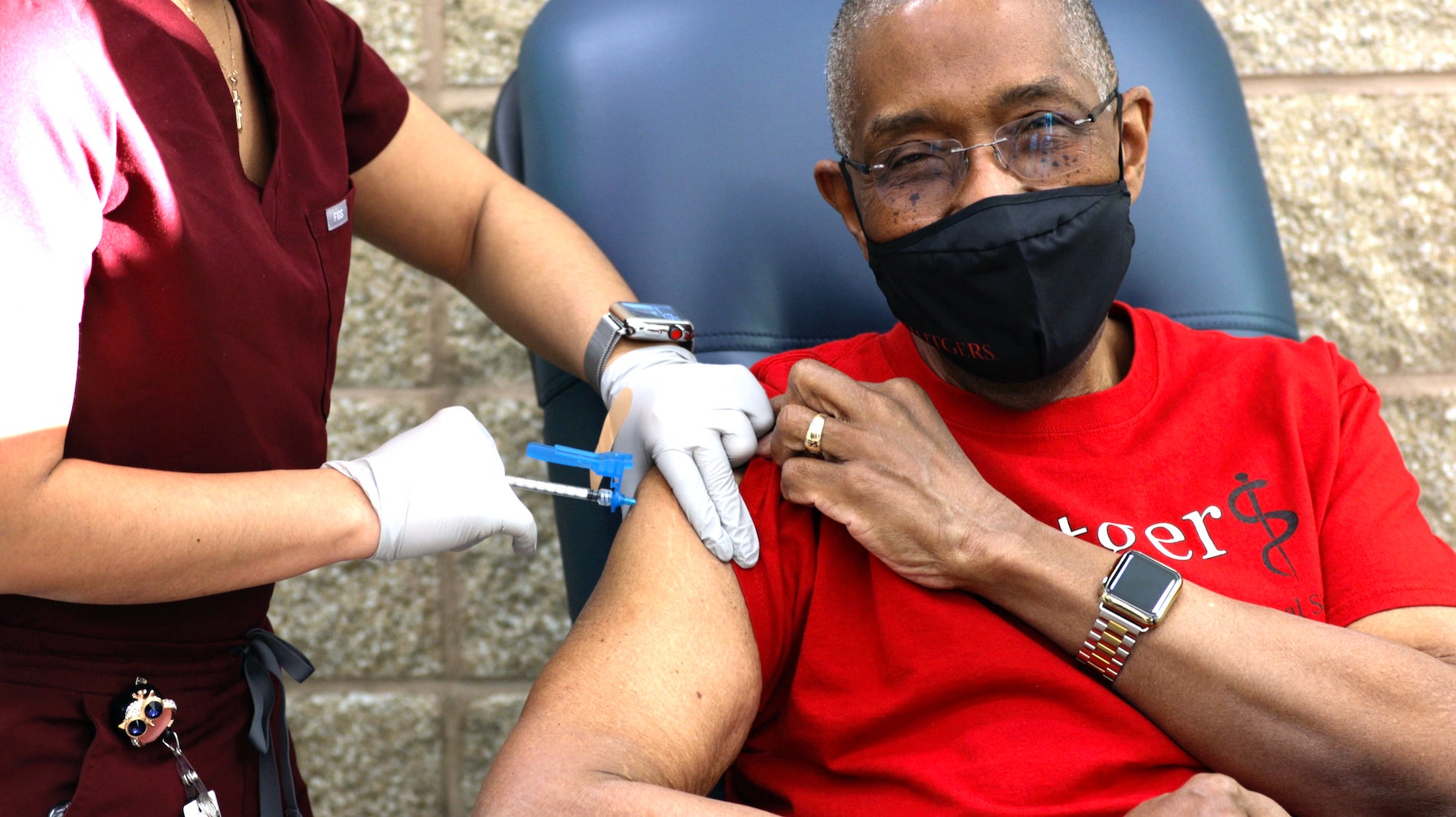 Erica Harris
Emergency physician, Einstein Medical Center
About six hours after receiving the second Pfizer shot, Harris had chills. She had to start a shift right after getting the shot, but was able to work through it. The following day, Harris had a headache, fatigue and muscle aches, which dispersed after 12 hours.
"None of it really stopped me from doing any of my normal activities, I just felt a little more drained," she said.
The symptoms were more severe than the ones she experienced after the first dose — she had only a mild headache on Day One.
"I definitely feel safer after having the second dose. I feel more confident having the second dose, for sure," Harris said.
"But it hasn't changed my behavior, in large part because people in my family have not been vaccinated and most people I know haven't been vaccinated, and certainly I'm assuming most people in the community have not been either. So I think it's responsible to wear masks and social distance until enough people have been vaccinated that there's some degree of herd immunity."
She added that she hopes the vaccine will be rolled out to everyone soon, especially high-risk groups.
"I think there's some frustration about the holdup for people to start getting this outside of health care and the group 1A people, so I'm really hoping other people will have their opportunity soon," Harris said.
Michael Kirchhoff
ER physician, patient safety officer, Cooper University Health Care 
Kirchhoff got his second dose on Jan. 5. He said he felt some aching 12 hours in, took some Tylenol, and the symptoms went away completely. He said he was reassured by the pain.
"To me, that was the sign that my immune system was working and mounting a response to the second shot, which meant to me it's doing its job. So for me, feeling a little achy really was very satisfying in an odd way."
He said he had talked to other colleagues who got their second doses; some had pain like he did, a small number of people had fevers, but no one had any serious symptoms. He said that, like him, the people who had aches or a fever felt reassured by them.
"Quite honestly, I had to talk more to my friends and colleagues that didn't feel anything after the second dose, to say that doesn't mean it's not working, it works … everybody's immune system's different," Kirchhoff said. "It's nice to have that … sort of stimulus, that says: 'Hey, your body's doing something here.'"
Whitney Cabey
ER doctor, assistant professor of emergency medicine, Temple University Hospital
Cabey said that after her second dose, she felt a little like she was about to get a cold, but woke up fine the next day. She said she has talked to other people who got their second doses and that is a common experience.
"Most people feel like they just, like, recovered from something they never really got," she said. "Feeling like something's coming on, that first day achy, you've got the sniffles, maybe coughing a little bit, and then waking up the next day, feeling like … your illness is really over and broken."
What she noticed most was her sense of relief.
"I felt very peaceful for the first time I had in … almost a year now, because I didn't feel as afraid as I did and I didn't realize that I felt so afraid," she said. It was a Saturday, so she made pancakes and listened to music with her daughter.
Gregory Berry
Lead hospitalist, Nazareth Hospital
Berry said he felt a little pain around the place where he got his second dose, and some knee pain that went away in a day with some ibuprofen.
For months, he has been physically distancing from his partner at home, who is also a physician. They would sleep in separate rooms, stay 6 to 12 feet apart when watching TV together, and separate their clothes. That has now changed, since both of them had their second doses of a COVID-19 vaccine.
"We can sit next to each other now when we eat and watch the news. We're back together again at night, so it's all back to normal," he said. "We both feel it's taken a lot of the pressure off of our relationship."
"We feel a little guilty now, having received the vaccine, and we want everyone else to get it who can," he added.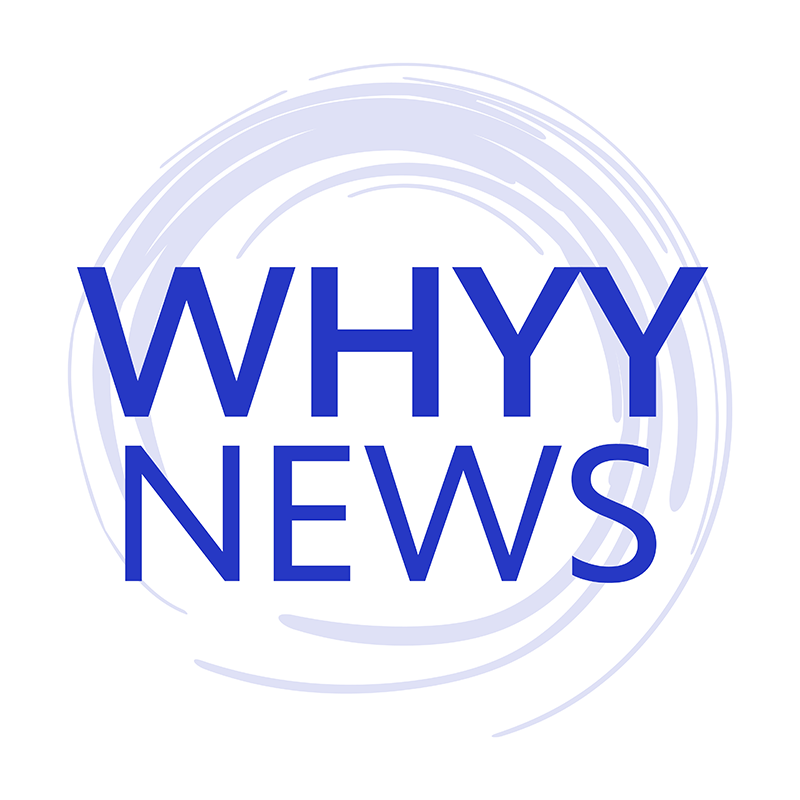 Get daily updates from WHYY News!
WHYY is your source for fact-based, in-depth journalism and information. As a nonprofit organization, we rely on financial support from readers like you. Please give today.