Updated N.J. special education code leaves 'case assignment' debate unresolved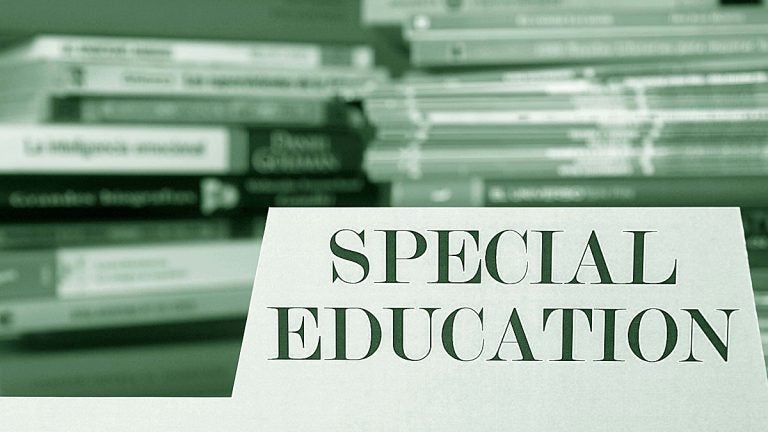 What a difference a year makes. The Christie administration in New Jersey this week introduced new code for special-education services that skipped over most of the hot-button topics on how to serve students with disabilities.
The new administrative code submitted to the State Board of Education on Wednesday contained changes that were mostly technical in nature, officials said.
The one exception was a new requirement enacted by the New Jersey Legislature and signed by Gov. Chris Christie that raised the profile of dyslexia as a reading disorder, although further guidelines remain pending.
Otherwise, the code almost entirely avoided the host of issues that touched off a mini-firestorm of protest from advocates and others a year ago, prompting the administration to pull the proposal.
Among the concerns was the fact that there were different requirements for districts and families, all feeding into the power struggle that can define how schools and parents interact over special education services. For instance, one of the most contentious proposals was over who would serve as case workers for students. That may appear to be a technical detail to some, but actually is a critical decision for families and school districts.
State officials said Wednesday they would put aside those debates for now in proposing the new code, leaving them to a new state-appointed task force that was looking at a variety of issues involving both oversight and funding of special education.
That 17-member task force, appointed by Christie and the Legislature, had its first meeting last week.
"As you can see, all the changes are those that are required [under state and federal law], and we will wait for the results of the task force before moving on the others," said Susan Martz, an assistant education commissioner, before the State Board.
Martz said the changes proposed to the board otherwise were technical or required.
The most notable was the addition of new language to the administrative code that includes the accepted definition of dyslexia as a reading disorder. The amendment came in the enactment of a high-profile package of bills last year that required districts to screen young students for dyslexia and other reading disorders, and also to train teachers in identifying and addressing the disorders.
Advocates for the changes said it was a good start, but also hoped that more guidance would come from the state over how districts are to address the new requirements.
"This is something that kicks in in September," said Liz Barnes, a member of Decoding Dyslexia, an advocacy group that was prominent in the passage of the bills. "What's the slow-down? We have people chomping at the bit to how these laws will be put to use."
__________________________________________
NJ Spotlight, an independent online news service on issues critical to New Jersey, makes its in-depth reporting available to NewsWorks.