Pa. coronavirus recovery: Universal testing complete at nursing homes
Updated at 6:05 p.m.
–
As of Tuesday, Pennsylvania recorded a total of 109,384 COVID-19 cases and 7,146 COVID-19 deaths.
Philadelphia recorded 29,945 total COVID-19 cases and 1,678 COVID-19 deaths.
Universal testing complete at Pa. nursing homes
Health Secretary Rachel Levine said Thursday that all skilled nursing facilities have now complied with a state order to test all staff and residents for COVID-19. 
Under the state mandate — released June 8 — the universal testing had to be completed at all 693 facilities in the state by July 24. 
There are approximately 84,000 state residents living in long-term care facilities. 
"Our goal was to rapidly detect asymptomatic positive residents and staff to prevent further spread. By completing universal testing, facilities are one step closer to achieving all of the goals set out to achieve safe visitation, communal dining and activities," said Levine during an afternoon news conference. 
It's unclear when those things may safely resume at those facilities. Levine advised people to consult directly with the nursing home where their loved one lives. 
The state's Health Department is working on retesting protocols for nursing homes.
"We'll have individualized testing protocols, but they're gonna have to continue to retest. It's not a one-time thing," said Levine. 
Since the start of the coronavirus pandemic, Pennsylvania has reported more than 100,000 positive cases of COVID-19 across all 67 counties.  
More than 7,000 residents have died from the highly-contagious respiratory virus. As of July 17, the latest date for which statistics are available, roughly 40% of the state's death toll has been among nursing home residents. 
Levine urged all residents to continue wearing face masks whenever they leave the house and follow social-distancing and hand-washing protocols. 
"The prevalence of COVID-19 in our nursing homes is directly related to the prevalence of COVID-19 in the communities in which they are located. The more the virus is spreading in the community, the more likely it is that one of our heroic health care workers at a nursing home may contract the virus and unknowingly spread it," she said.
Is Philly experiencing a second wave?
Philadelphia Health Commissioner Thomas Farley said in a city press conference today, "the second wave of the epidemic has now reached Philadelphia."
He says our increasing positive cases are partly due to more testing, but also due to Southern states reopening "too quickly" and "too recklessly," and that a second wave started there before traveling north and east.
"And that way, it's now just arrived in Philadelphia," he said.
Southern Spread?
When asked for evidence of this south-to-north spread, city spokesperson James Garrow said "people are traveling throughout the country, from places where many, many people are sick. And some of those people end up in Philadelphia, or end up in the region and then cross paths with Philadelphians who bring it home."

City contact tracers found some positive cases had traveled to New Jersey according to Farley, but he made no mention of contact with southerners. 
Use of the term "second wave" in this context is questionable. The top U.S. epidemiologist, Anthony Fauci, has cautioned that even spikes in the south and west do not constitute a true second wave as the virus was never successfully suppressed to begin with, saying earlier this month that the U.S. was "still knee-deep" in the first wave. 
More positives or just more tests?
A look at Philadelphia testing numbers shows positive cases seem to be rising in lockstep with increased cases.

Testing has increased to 3,100 a day now from 2,100 two weeks ago. Daily average positives have risen to 164 from 111, three weeks ago. The percent change for both of these figures is precisely 47%. 
When asked about these numbers Garrow pointed to fluctuations in daily testing.
"Earlier this week, we had one day with about 2,000 results, and, last week, a day with more than 4,000 results. Which is the better description of what's actually happening in the community is up in the air," he said. "That said, the number of tests received is markedly higher than it was before, which could be an explanation for a rise in the number of cases."
Garrow pointed to the positive test rate as a better indicator, saying on July 8 it bottomed out around 4%.

"Since then, the percent positive has bounced between 5% and 6%, which is higher," he said.

In his comments hours early though, Farley seemed to downplay percent positive rates as pointing to increased spread.

"The percent of people who tested who were positive was 5.2% last week. And that's pretty consistent with where we've been," said Farley. "We've been between five and six percent over the last month or so."

So has the feared second wave arrived in Philly or have cases ticked up slightly with more testing? According to Garrow, it's a bit of both.

"Dr. Farley is warning people that we are starting to see hallmarks of a second rise in cases, and he's doing everything in his power to stop that from happening," said Garrow. "We would rather call a slight rise in cases the start of a second wave than wait too long and have to deal with uncontrollable spread."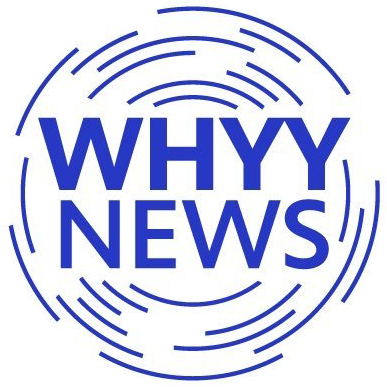 Get daily updates from WHYY News!
WHYY is your source for fact-based, in-depth journalism and information. As a nonprofit organization, we rely on financial support from readers like you. Please give today.