Pa. Senator Pat Toomey calls on Trump to alter trade approach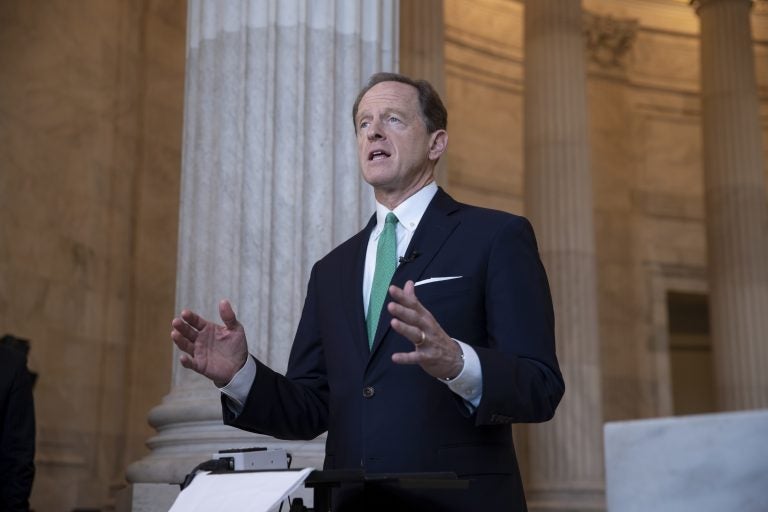 Pennsylvania's junior U.S. Senator is calling on President Donald Trump to reverse his approach to trade.
Republican Pat Toomey said 1.4 million jobs in Pennsylvania are supported by international trade, and tariffs put in place by the Trump Administration are hurting businesses across the state.
"American Keg, the only remaining United States manufacturer of stainless steel beer kegs, based in Pottstown, Pennsylvania, was forced to lay off one-third of their workforce in March of last year because the tariffs and the high prices of steel that result from the tariffs," Toomey said at a news conference organized by the Tariffs Hurt the Heartland campaign.
The group released a report showing if the Trump Administration does not reach a deal with China and a proposed increase in tariffs takes effect in March, the U.S. could lose about eight jobs for every one gained.
"There are about 140,000 workers who are employed by steel companies, who are meant to benefit from these steel tariffs," Toomey said. "There are six and a half million people employed in companies that use steel."
Toomey is sponsoring legislation he said would curtail the president's authority when it comes to imposing tariffs.
The measure allows the president to request tariffs on the basis of national security from Congress, but ultimately, enacting them would be up to lawmakers.