Two Pottstown churches cited for violating the zoning code's definition of 'church,' by offering free meals and other services
Two Montgomery County churches have been cited by the Pottstown Borough for violating the zoning code's definition of "church."
Two Montgomery County churches have been cited by the Pottstown Borough for violating the zoning code's definition of "church," by offering free meals, collecting and distributing essentials, hosting community food pantries, and providing mental health services.
Zoning violation notices were sent to two churches on High Street, in Pottstown — Mission First, at 414 E. High St., and Christ Episcopal at 316 E. High St.
The violation states, "It is the opinion of this office that the use of the property has changed, and by definition, is more than that of a church."
Violation Notice 2022.06.10… by WHYY News
Both the churches have until July 10 to contest the citation, or to appeal to the zoning hearing board.
"It's a sad state of affairs," said Clare Schilling, director of Mission First.
"Everything we do is what a church should be doing…We're feeding the needy… We're helping the community," said Schilling.
Mission First offers a wide range of basic necessities to the public: a community closet, a 24/7 pantry and refrigerator (which Schilling said was approved by the Pennsylvania Department of Agriculture and Department of Health), a charging station (an outside bench with a phone charger plugged in), and a weekly free meal for the public.
The free meal serves about 80 to 120 people a week, and the fridge serves about 100 people a day, according to Schilling.
"There's many people that come to us and say, 'We don't know what we would do without you here,'" said Schilling.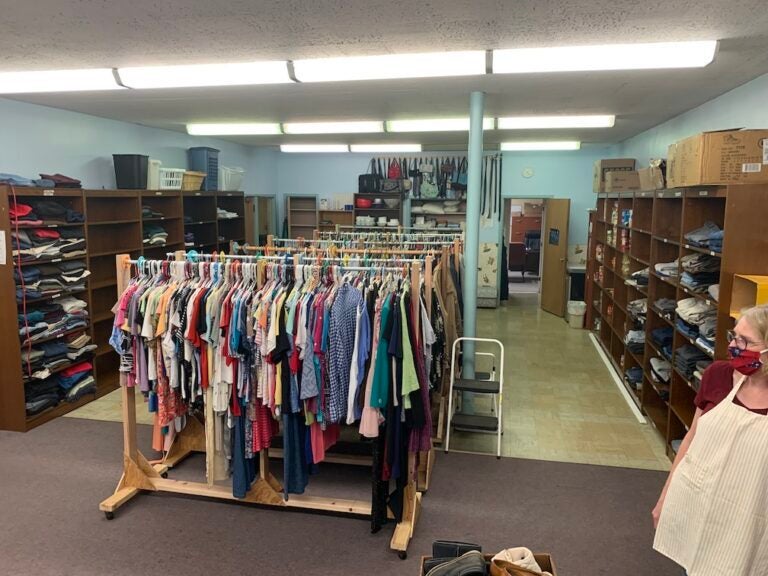 There are also other churches in Pottstown that offer meals, services, and clothing to the public, which were not given citations.
The notices said the churches haven't applied for zoning relief ordinances to continue the "non-permitted" uses, the uses that go beyond Pottstown's definition of a church. But Schilling said she believes the reasons for the citations go deeper.
"[It's] because we're on High Street," said Schilling, who said the borough has been working on developing the area. And she said it seems the borough doesn't want unhoused people to be so visible.
"They don't want them to be seen… It is very disheartening that I live in a town that does that to the needy," said Schilling.
The Pottstown Borough manager, Justin Keller, and Codes and Enforcement Director, Keith Place, did not respond to WHYY's requests for comment.
This isn't the first time in recent history that services for unhoused people have struggled to stay afoot in Pottstown.
In the fall of 2021, Al's Heartwarming Center, the only shelter in the Pottstown area for single adults, was denied a yearlong extension of Pottstown Borough Council approval to operate. The shelter was forced to close its doors on May 1.
And in Norristown, the Coordinated Homeless Outreach Center, CHOC, Montgomery County's only 24/7 emergency housing service for single adults, closed on June 30. The organization tried to have their lease extended to bid for more time to find a new home, but were rejected. The land is set to be conveyed to the municipality of Norristown.
Meanwhile, the affordable housing crisis continues in the Philadelphia suburbs. The number of unhoused people across Montgomery County has risen by at least 118% from 2021 to 2022, according to the county's 2022 Point-in-Time count. The PIC identified 568 individuals sleeping in one of the county's emergency shelters (including hotel rooms paid for with public funding), transitional housing projects, or outdoors.
According to Schilling, it's not just unhoused people who benefit from their services at Mission First.
"It's the people that live in the high rise apartments [near Mission First], the older people, they come up there every day for some food," said Schilling.
Older adults in the suburbs are facing unique obstacles in finding and staying in affordable housing.
"There may be, at our meal on Wednesday evenings, three or four homeless people and the rest are just people that are working, that are struggling."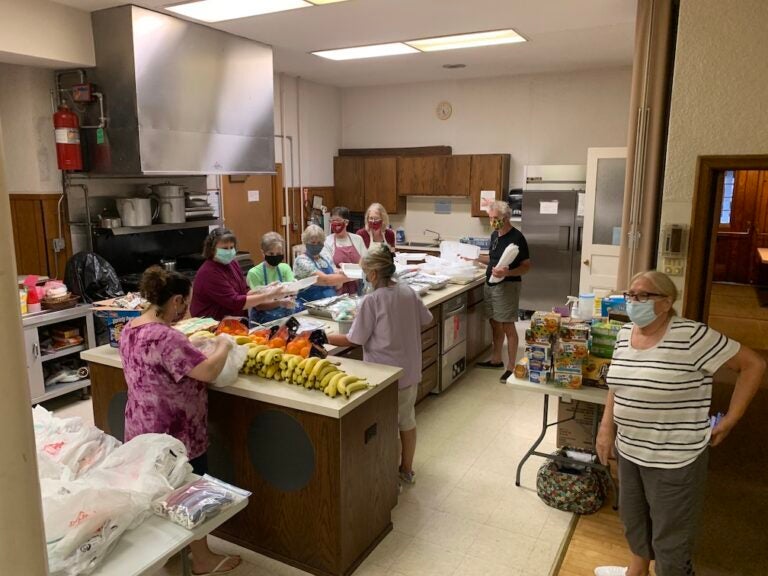 The citation says that if the churches wish to continue their services, they must submit an application for a zoning variance, to be approved or denied by the Pottstown Borough Zoning Hearing Board.
But Schilling said they have no plans to submit an application, are poised to appeal the violation, and take the borough to district court if necessary.
"We're not going to back down. We're not going to stop doing what we do because that's just what the church does. That's what we do. We help people," said Schilling.
She said she wasn't optimistic the borough would approve their zoning appeal, but either way, filing for approval to conduct these services would set a chilling precedent.
"If we do it for this, then we would have to do it for every other little ministry.,… You shouldn't have to do that," said Schilling.
She said offering free food and essentials is part of their ministry, and the borough doesn't have the right to define what a church is or does.
"What if we were having a new Bible class? Do we have to go to get approval for that?"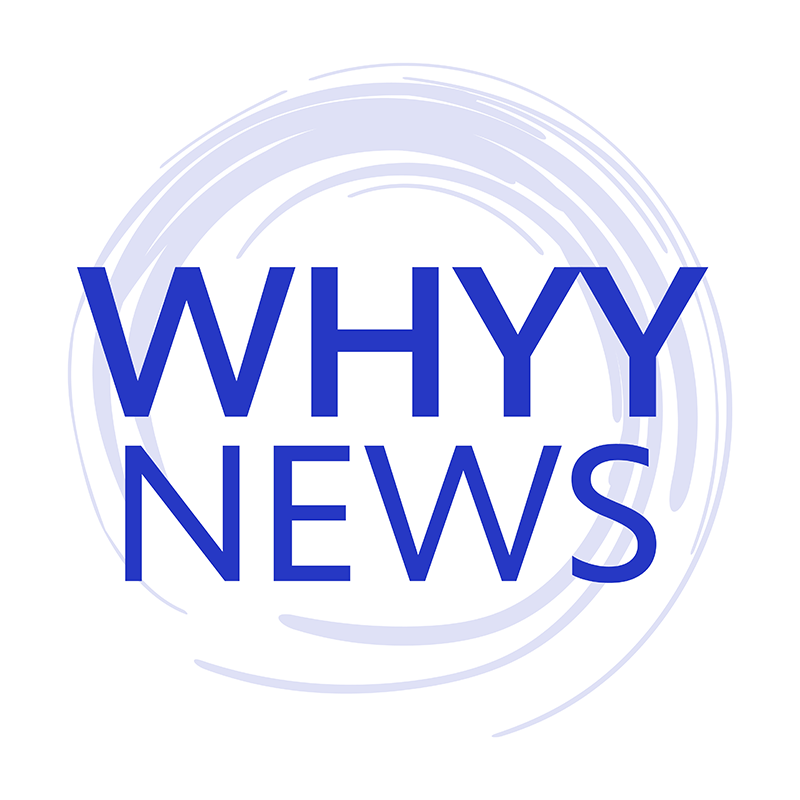 Get daily updates from WHYY News!
WHYY is your source for fact-based, in-depth journalism and information. As a nonprofit organization, we rely on financial support from readers like you. Please give today.