Search suspended for missing teen in waters off Ocean City, N.J.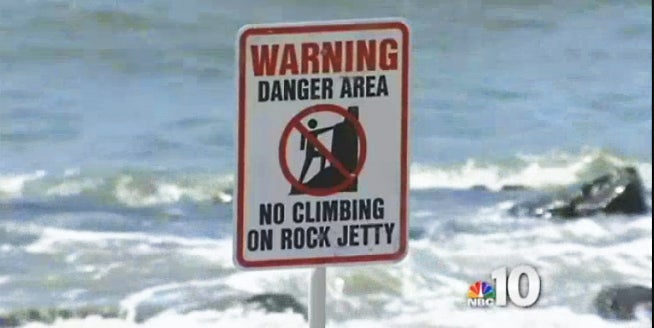 The search for a teen that was swept out to sea was suspended Monday afternoon off the coast of Ocean City, New Jersey. A Philadelphia boy vanished while swimming with a group of friends Sunday evening. The search focused mainly between the 6th and 12th Street beaches on Monday.
"After the Coast Guard searched for approximately 20 hours, covering more than 20 square miles with multiple search assets by air and sea, we have suspended our search for the missing boy in Ocean City," said Capt. Kathy Moore, the commander of Coast Guard Sector Delaware Bay, in Philadelphia.
"Our sincerest condolences go out to his family during this incredibly difficult time."The Coast Guard says a group of friends were swept by a rip current near the 9th Street beach in Ocean City around 7:00 p.m. Sunday. A family had been swimming in the water near a rock jetty after lifeguards left for the day.
"My daughter heard people yell — help, help," said one witness.
After hearing those cries for help, a Good Samaratin jumped into the ocean. The Coast Guard does not plan to resume the search unless there's a development or sighting. Local firefighters will check the shoreline Tuesday morning.
The Ocean City Rapid Response Team was able to recover up to 14 people from the waters Sunday night. Some of them had gone into the ocean to save those struggling but got caught in the current as well. Witness Lauren Turner saw two rescued boys walk from the beach to the boardwalk with paramedics. But, a 14-year-old boy wearing white swimming shorts remained missing.
Witnesses told NBC10 that a woman believed to be the boy's mother broke down when authorities informed her there was still no sign of the teen.
"Everyone was upset," said witness Tyler Swann.
The search assets consisted of a 25-foot U.S. Coast Guard boat, a helicopter and a ground search by the Ocean City Fire Department combed the beach. A marine unit from the New Jersey State Police from Atlantic City also aided.
_______________________________________
This story first appeared on NBC10, which is a content partner with NewsWorks.org