Philly's new poet laureate wants to bring poetry to the public
Airea D. Matthews' road to honored poet was a winding one, having left behind a career in the business world to pursue her art.
An assistant professor at Bryn Mawr College has been named Philadelphia's new poet laureate.
Airea D. Matthews' road to honored poet was a winding one, having left behind a career in the business world to pursue her art.
In college, Matthews majored in what is perhaps the polar opposite of poetry: economics.
After school, she spent a decade working in corporate America before moving to nonprofits. She said it was a time when pursuing poetry did not yet seem possible for her.
"I didn't know that it was a possibility until I got a little bit older, probably toward my early thirties when I started kind of investigating what's out there," she said. "If you really love art and if you know that that's actually what you want to do with the rest of your life, how does one do that?"
A few open mics and slam poetry sessions later, she got her masters in fine arts, and committed to creative writing. She now heads up the poetry department at Bryn Mawr.
She hopes to use the time in this new role to bring poetry to people who don't know where to look for it. That means public exhibits of some kind that she hopes will touch the average Philadelphian just when they need it the most.
She says she's inspired by the profound impact a kind word or gesture can have when it comes at just the right time.
"I think poets just especially underestimate the power of the saying, and how it can touch someone, and it can make someone feel or see things differently or feel differently than they did when they first started talking to you, when they first encountered the saying," she said. "And so I'm trying to find ways to turn these text-based sayings into public exhibits."
The city's poet laureate program has been run by the Free Library of Philadelphia since fall of  2017.
"Airea represents the best of this community. With an impressive record of nurturing the literary community in Philly and beyond, Airea will bring wisdom and care to her work as laureate," said Yolanda Wisher, former Philadelphia Poet Laureate and Co-Chair of the Poet Laureate Governing Committee.
A knack for the written word apparently runs in the family as Matthews' son Wes served as the 2018-2019 Philadelphia Youth Poet Laureate.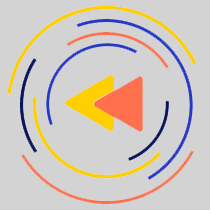 Saturdays just got more interesting.
WHYY is your source for fact-based, in-depth journalism and information. As a nonprofit organization, we rely on financial support from readers like you. Please give today.