Philly teachers endorse 'hybrid' school model, but could reverse position
The teachers' union plan endorses a 'hybrid' approach — with classes both online and in-person. But if case counts rise, the union says it could reverse.
Are you on the front lines of the coronavirus? Help us report on the pandemic.
Philadelphia's teachers union formally endorsed a "hybrid" model for returning to school this fall, while saying that it could change its mind if coronavirus case numbers rise in the city.
A new list of' "reopening recommendations" by the Philadelphia Federation of Teachers (PFT) calls for Pennsylvania's largest school district to use a staggered weeks approach — meaning that students would attend school in-person on alternating weeks and then spend their off weeks learning online. In a recent PFT survey of members, a majority said they supported some sort of hybrid approach. And among the hybrid approaches, a majority backed the staggered weeks model.
PFT president Jerry Jordan said the union's recommendations are based on those survey results, and the recommendations don't include details for how the district could logistically divide staff to ensure that all students are getting the attention they need both in-person and online.
"The model that the members did recommend is one that is recommended by the epidemiologists," said Jordan, referring to a report on school reopening commissioned by the U.S. Department of Education.
Crucially, though, the PFT said it may change its recommendations.
"Given the recent national surges and local plateauing of cases, this calls into question the feasibility of and safety of a return to in-person learning," the union wrote in its recommendation report.
While hinting that it may endorse an all-virtual option, the union did not give specific benchmarks for how it would make that determination. Nor did Jordan say how the union would guide its members if it does change its recommendations. For instance, he would not say if the union would urge members to stay home.
"We would have to talk to the professionals to advise us and then share what it is the doctors are telling us," said Jordan.
The School District of Philadelphia last held in-person classes in mid-March. District officials then spent about a month purchasing laptops so students could complete the school year online. From early May until the end of the school year in mid-June, about two-thirds of students participated in online learning in an average week, according to district data.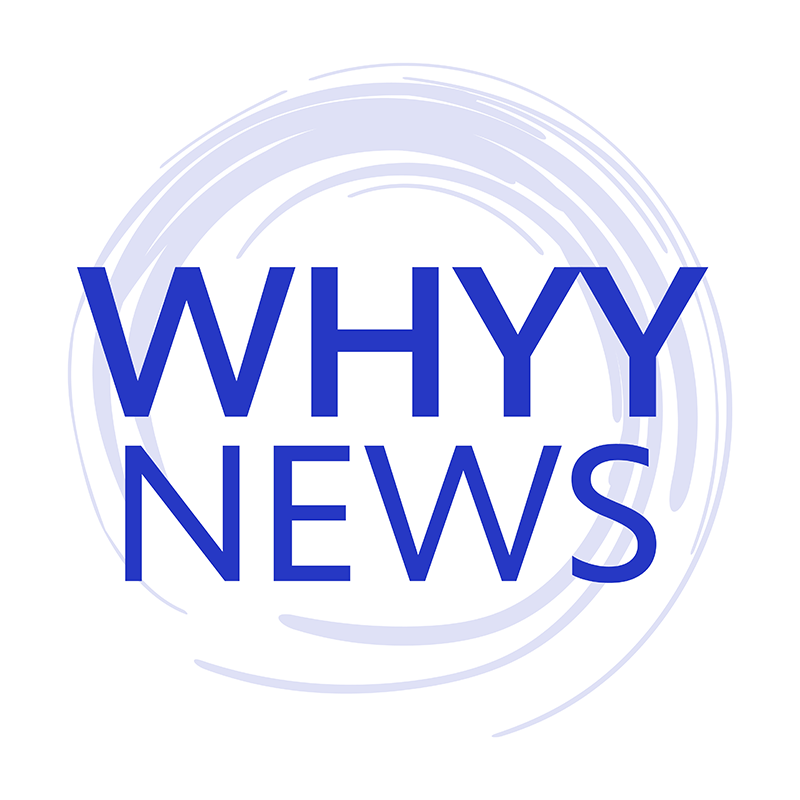 Get daily updates from WHYY News!
National debate
The conversation around school this fall is full of practical and political complications.
President Donald Trump and U.S. Secretary of Education Betsy DeVos have urged schools to hold in-person classes, threatening to yank federal funding from districts that conduct some or all of their classes online.
The American Academy of Pediatrics has said "all policy considerations for the coming school year should start with a goal of having students physically present in school" for the best development and well-being of students. The academy, though, says health experts should guide decisions and it criticized Trump's idea of funding cuts.
The question has gotten trickier in recent weeks as coronavirus case counts have been again rising across the country. Many school-district officials have now endorsed a hybrid or fully virtual approach.
School districts in San Diego and Los Angeles recently announced that they will start the school year online, the latter after its union formally opposed in-person school.
California is dealing with a virus surge right now, while Philadelphia's coronavirus numbers have been relatively low and stable.
The teachers union's recommendations include calls for "comprehensive and routine" screening of students and staff, plastic barriers between students and teachers in classrooms, increased cleaning, more handwashing stations, and a maximum of 15 students in a medium-sized district classroom (about 30 by 30 feet).
The school district has implied that it will endorse a hybrid learning model, as well. The district said it will unveil its reopening plan Wednesday morning.
WHYY is your source for fact-based, in-depth journalism and information. As a nonprofit organization, we rely on financial support from readers like you. Please give today.