Philly teacher says he will keep sacrificing for his students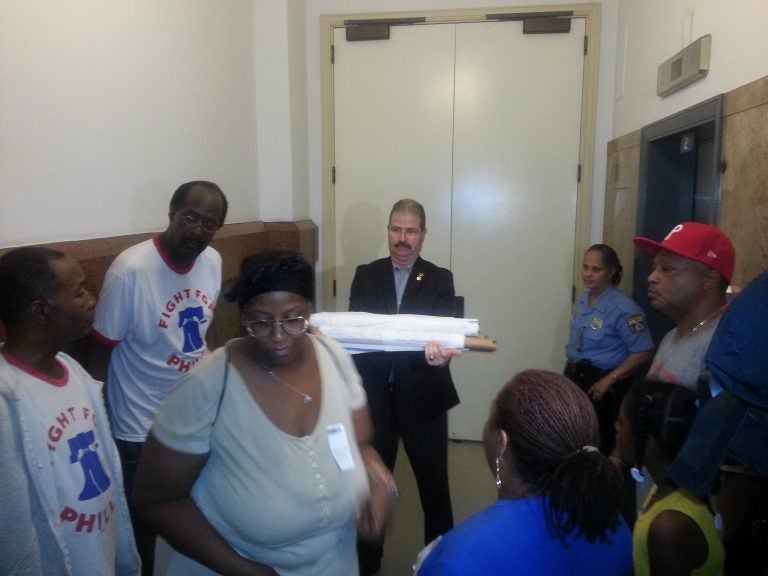 Parents and a few Philadelphia teachers delivered petitions to both the mayor and city council president calling for full funding for the city's schools. Among those protesting was Joseph Beach who teaches at the Samuel Fels High in Northeast Philadelphia.
"We didn't get into this profession to get rich, we got in this profession to give back, that's what we do," said Beach. "That's what we do, when they come into our classrooms and they don't know how to read we teach them how, we give back we work with them we struggle."
Beach says if pay is frozen as the teachers union is proposing and they make healthcare concessions, many colleagues will view it as a pay cut.
"There will be a lot of grumbling I'm sure, there will be a lot of people upset with it I'm sure. But when it comes down to the wire, when the decision is being made, teachers give give give. That's what we do."
In addition to health benefit changes, the district is calling for salary cuts as steep as 13 percent.
Not only is the school district requesting $130 million dollars of concessions from its unionized employees, but Gov. Tom Corbett's administration is holding into $45 million in extra aid to the district until teachers agree to major financial concessions and work-rule changes.
Mayor Nutter released a statement saying "I want to acknowledge that the teachers' union today publicly recognized that it must play a role in helping the Philadelphia School District and its thousands of students and parents to get through this huge fiscal crisis." But Nuter said the union's announcement "lacks any detail."
"I'm disappointed that teachers' union leaders, who profess concern for the city's school children, were silent on the critical changes in staffing flexibility and related work rules that are vital if District schools are to become more competitive with other schools by being more welcoming, safe and academically effective," said Nutter.
The teachers' contract expires this weekend and schools are slated to open on September 9.