Philly housing initiative seeks to mint 5,000 homeowners of color
The "5 by 25" initiative is backed by a $7.5 million grant from the Wells Fargo Foundation.
Philadelphia will use a $7.5 million grant from the Wells Fargo Foundation to help raise the city's share of homeowners of color.
The "Philly 5 by 25" initiative will provide grants to help households of color cover down payments and closing costs. It'll also support housing counselors, help people with tangled titles, and leverage funding for the development of affordable housing, among other objectives.
The goal is to create 5,000 Black and brown homeowners by the end of 2025.
"There are many uncertainties, but I think this is a time where it's full of possibilities and potential for creating multi-generational wealth and to revitalize neighborhoods that have suffered through many years of disinvestment," Maria Gonzalez, president of the Hispanic Association of Contractors and Enterprises (HACE), said during a news conference on Tuesday.
The program, part of a $60 million national effort to increase homeownership rates for people of color, has already begun working with residents, including LaTanya Whitehead, who was able to purchase a rowhouse in Port Richmond for her and her daughter in August thanks, in part, to grant money from the the Urban League of Philadelphia, the social services nonprofit facilitating "Philly 5 by 25."
The 44-year-old program director got a $10,000 grant from Philadelphia's first-time homebuyer program, then received another $2,000 from the Urban League. Part of that gift came courtesy of the new initiative, which is also partnering with Congresso De Latinos Unidos, New Kensington CDC and the Urban Affairs Coalition.
White, a Philadelphia native, said the grant money enabled her to not only purchase her home, but furnish it in short order while holding onto more of her savings.
"It was like Christmas in July," said White. "I was in tears."
In 2019, 47% of Black Philadelphians owned homes, compared to 59% of white residents, according to researchers at the Federal Reserve Bank of Philadelphia. That gap today is slightly wider than it was 30 years ago.
Based on data from the Reinvestment Fund, nearly 25,000 Black renter households would have to become homeowners to make up the difference.
Philadelphia sued Wells Fargo in 2017 over alleged discriminatory mortgage lending practices, arguing the bank had violated the Fair Housing Act by steering non-white borrowers toward predatory mortgage loans.
In 2019, Wells Fargo settled with the city for $10 million. The bank did not admit liability, but agreed to support housing programs in Philadelphia.
A Wells Fargo spokesperson said the "Philly 5 by 25" initiative is not part of that agreement.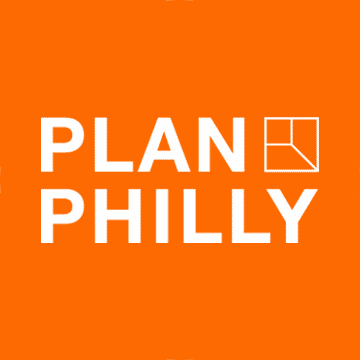 WHYY is your source for fact-based, in-depth journalism and information. As a nonprofit organization, we rely on financial support from readers like you. Please give today.