After years of work, Philly releases final plan to increase the city's tree canopy
The city wants to eliminate disparities in tree coverage between neighborhoods.
Philadelphia officially has a plan to become a greener, shadier city.
Officials released the city's first-ever strategic plan for its "urban forest" Thursday. The 10-year roadmap includes dozens of recommendations around tree planting, maintenance, and preservation, with the goal to reverse a trend of tree loss in the city.
"We realized that despite so much good work and such a wonderful group of stakeholders already working to increase the tree canopy, we needed to have a better plan, a way of working together more strategically," said Erica Smith Fichman, the city's community forestry manager.
The plan follows a goal, established in other city plans, to get each neighborhood to 30% tree cover within 30 years. The city estimates this would cost an average of $25.5 million per year, or less than 0.5% of last year's budget.
As of 2018, the last time a citywide canopy assessment was done, the city's tree cover stood at 20% — down 6% from the prior assessment in 2008.
The trees Philly does have are inequitably distributed. A 2019 Plan Philly analysis found that massive differences in tree coverage between Philly neighborhoods closely correlated with neighborhood income, with the poorest half of city residents living in areas that contained just one-third of all city street trees.
According to the city, areas of Philly designated as "hazardous" in the Home Owners Loan Corporation's 1937 redlining map have the lowest tree canopy coverage today.
This disparity contributes to temperature differences between Philly neighborhoods of up to 22 degrees on hot summer days.
"Trees are a key part of our resilience to climate change," Smith Fichman said.
In addition to shading otherwise sweltering blocks, trees are good for respiratory health and can reduce the risk of depression.
The city started working on its tree plan in 2019, and released a draft version in late 2021. The process involved 32 community meetings and a survey that garnered more than 7,000 responses in eight languages, according to the city.
Eight big goals drive the plan. They include protecting Philly's existing tree canopy, growing it equitably across the city, communicating better with residents, improving customer service, and investing in communities.
The plan identifies priority areas, using factors such as existing tree cover, heat exposure, air quality, income, and asthma incidence. These priority areas include parts of South, West, Southwest, North, and Northeast Philly.
"It is not going to be, if you live here, you get resources. If you live here, you do not," Smith Fichman said. "It is directing future investment — it is not redirecting existing investment."
The city's request-based street tree program has historically failed to close the gap in tree canopy coverage between neighborhoods. Smith Fichman said that the program will remain request-based under the new tree plan, but the city will focus on proactively planting and maintaining street trees along business corridors in priority areas in partnership with the Commerce Department and local community groups.
"We are doing that on kind of an opt-out basis, as opposed to an opt-in basis," Smith Fichman said. "We don't want to break anyone's trust by going through the neighborhoods and just planting trees without asking permission. Commercial corridors offer a really great opportunity to do that, because there is a lot more precedent for improvement projects happening there."
Because sidewalks and water service lines are the responsibility of homeowners, poorly maintained or inappropriately placed street and yard trees can be a burden to residents.
A major focus of the plan is reducing this burden, with strategies like hiring a sidewalk coordinator to look into sidewalk repair programs for residents, funding emergency pruning or tree removal on private property, and removing stumps or old tree grates that might prevent a resident from planting a new tree.
"We know that the areas of the city that are going to benefit the most from increased tree canopy have the most trust problems with the city," Smith Fichman said. "They just don't see the tree canopy that exists in their neighborhoods — if it exists at all — being cared for in the ways that would allow them to feel like they could accept a tree onto their property, or even near their property in the street."
Development is a major source of tree loss in the city, and a bill passed by Council last summer followed recommendations in the then-draft tree plan to expand requirements around tree preservation and replacement for developers. The bill also created a tree fund, which puts revenue from fees charged to developers toward tree planting.
The City's Department of Parks & Recreation has faced criticism in the past year as hundreds of trees were cleared from public parkland, including at the Cobbs Creek Golf Course and FDR Park.
The city has just three full-time staff members to manage trees on its natural lands, which make up more than half of the city's 10,000 acres of parkland, Smith Fichman said. The plan calls for more staff and a comprehensive assessment of the state of trees on natural lands, as well as ongoing monitoring as conditions change due to climate change.
This year's budget already included $2 million for the implementation of the tree plan. The plan recommends additional budget increases for things like public tree planting, care of new trees by local groups, a new City Forester role to coordinate efforts between city agencies, and working through the backlog of maintenance requests for street tree pruning.
Parks & Recreation also hopes to take advantage of urban and community forestry money in the Inflation Reduction Act, Smith Fichman said.
"If we're going to take advantage of that, we need to have more staff not only to manage grant writing and the program management, but also to be doing the planting and care of the trees," Smith Fichman said.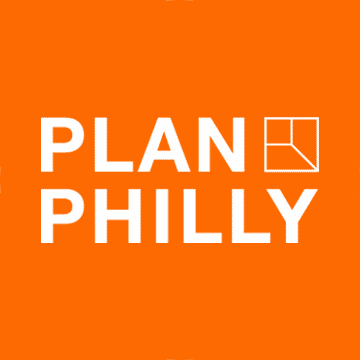 WHYY is your source for fact-based, in-depth journalism and information. As a nonprofit organization, we rely on financial support from readers like you. Please give today.