Philly Fighting COVID kicked out of city vaccine program after sudden switch to for-profit
Philadelphia says it has cut ties with the 9-month-old mass vaccine distributor over its sudden switch to a for-profit model and abrupt drop of community testing partners.
Ask us about COVID-19: What questions do you have about the current surge?
Updated 3:35 p.m. Tuesday
Philadelphia health officials say they're no longer providing vaccines to a 9-month-old start-up that has begun inoculating thousands of city residents, citing the group's quiet switch to a for-profit entity.
"We have recently been made aware of a change in Philly Fighting COVID's corporate status that took place without our knowledge, from nonprofit to for-profit," said Health Department spokesperson Jim Garrow.
The move comes days after WHYY News and Billy Penn reported that Philly Fighting COVID had established a for-profit arm, and that when the group pivoted from providing community testing to performing vaccinations, it left several partner organizations in the lurch.
"As a result of these concerns, along with PFC's unexpected stoppage of testing operations, the Health Department has decided to stop providing vaccine to PFC," Garrow said.
The abrupt end of the relationship comes after more than 5,000 people received a first COVID-19 vaccine dose from PFC. The Health Department plans to help people who are waiting for second doses, Garrow said, by finding a new provider for the mass clinics PFC was operating.
Since it was founded last spring, Philly Fighting COVID has variously identified itself under 501(c)3 and a 501(c)4 nonprofit designations on its website.
According to state records, Andrei Doroshin, the group's 22-year-old CEO, incorporated a business in December called Vax Populi Inc. — a riff on the Latin phrase vox populi, meaning "voice of the people." The incorporation filing was dated December 9. Garrow told WHYY the city had no knowledge of PFC's for-profit aspirations at that time.
In multiple interviews, Doroshin, a Drexel graduate student, repeatedly declined to say who is investing in the operation.
"If it's our funding, and our funding is delivering a service to the city at a loss, which it is by the way right now, what do you care?" Doroshin said.
The city's decision to stop working with PFC hinged on the group's updated privacy policy, Garrow said, which "could allow the organization to sell data collected through PFC's pre-registration site" — though the city said it has no proof any data was sold.
"[F]or PFC to have made these changes without discussion with the City is extremely troubling," he said.
The pre-registration site became a source of turmoil last week, after WHYY reported that the city and the start-up were not working in tandem on the early sign-up page, as they initially announced they would. Days later, the city launched its own COVID registration site. The Health Department indicated it would work to consolidate information from all existing sign-ups, including those run by the Black Doctors COVID-19 Consortium and Acme Markets.
After months of city-funded, unprofitable testing operations, the pivot to a mass vaccination program presented a potential considerable windfall to the organization.
And money was allegedly an open topic among the team.
Five former volunteers and staff members at PFC, who spoke on condition of anonymity, said Doroshin and other executives openly talked about profiting off the vaccine in recent months.
"They weren't even bragging about how they were helping the community," said a former volunteer. "They were bragging about how rich they were going to get."
Doroshin did not respond to repeated requests for comment on Monday.
In a statement released Tuesday, Doroshin described the language in the privacy policy as a mistake, and said he removed it as soon as he was made aware of it. He also apologized for what he classified as miscommunications related to pulling out of testing operations. He alleged the city knew about the group's change to for-profit, as it was included in its RFP submission and that PFC never intended to sell anyone's data.
In recent interviews, the young CEO has said he was seeking to turn the COVID-19 vaccination program into a McDonald's-like franchise that he can sell from city to city.
In an earlier interview with WHYY, Philly Fighting COVID officials maintained that a for-profit entity was needed to bill insurance companies for reimbursements from the vaccine, a plainly untrue claim in a city with numerous nonprofit health care providers. In a separate interview last week, Doroshin said the group needed the status to dramatically scale up vaccination sites without the financial restrictions of a nonprofit.
While Food and Drug Administration-authorized COVID-19 vaccines are paid for by the federal government, providers can bill insurance for an administration fee. The Medicare rate for the first dose is $16.94, and $28.39 for the second. Employer-provided private insurance, which most health care workers being vaccinated in Phase 1A are likely to have, can and usually does set higher billing rates.
"They said they were gonna get to bill insurance $30 per vaccine, but we're getting the doses for free, so they were just gonna make 30 bucks in profit," said one former volunteer of the PFC executive staff.
"They said they were gonna be millionaires," the former volunteer said.
In its incarnation as a testing site, former staffers and volunteers described a consistently disorganized operation with under-trained volunteers and disregard for patient privacy.
"It was always very chaotic, and everyone had a different idea of what organization meant," said Debbie Flamholz, a nurse who resigned from the organization in December.
Though PFC had been vaccinating roughly 2,500 people each weekend at the Convention Center, other groups will step up to fill its place. The city confirmed it has received at least seven applications for its community vaccination request for proposals, including from major health systems Penn Medicine, Einstein, and Temple Health.
If selected, Temple plans to set up a network of mobile vans offering community vaccines, Penn will partner with a Federally Qualified Health Clinic, and Einstein will set up a space near the Olney Transportation Center, where it has been offering testing. That group hopes to be up and running by March 1.
If you're one of the people who already got a first dose through Philly Fighting COVID, the Health Department has your information and says it is planning to get another clinic up and running.
"We are working to set up another clinic, run by the Health Department or another partner, that will be held on the day that they will be eligible to get their second dose," the city said. "Once that gets figured out, we will be in contact and work with them to set up an appointment. We already have second doses reserved for these clinics."
___
This article was updated to add remarks from the city about second vaccine doses. 

WHYY is one of over 20 news organizations producing Broke in Philly, a collaborative reporting project on solutions to poverty and the city's push towards economic justice. Follow us at @BrokeInPhilly.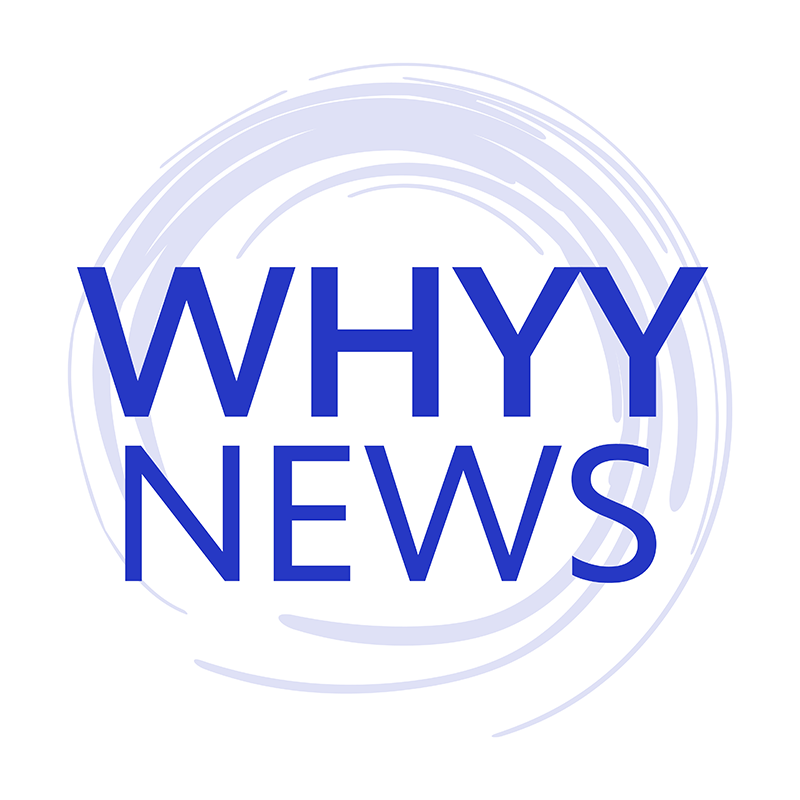 Get daily updates from WHYY News!
WHYY is your source for fact-based, in-depth journalism and information. As a nonprofit organization, we rely on financial support from readers like you. Please give today.