Pictures from Philadelphia's former history museum emerge at PAFA
"Seeing Philadelphia" is the first public exhibition of the city's historical archive since the collection was acquired by Drexel University.
Artifacts representing more than 300 years of the history of Philadelphia are once again on display.
Five years after the Philadelphia History Museum at Atwater Kent closed, and a year after Drexel University took control of the city's archive of about 130,000 objects, Drexel has put together a small exhibition at the Pennsylvania Academy of the Fine Arts.
"Seeing Philadelphia" is comprised of photographs, maps, and paintings from the 18th, 19th, 20th, and 21st centuries that show various locations in the city as seen in different historical eras.
"Time evolves and places evolve and streets evolve," said collection director Stacey Swigart. "This was a way for us to show pieces of how people looked at Philadelphia or saw Philadelphia through the centuries."
"Seeing Philadelphia" came together relatively quickly. The exhibition is in the Frances M. Maguire Gallery, which is also used as a hallway to the rear elevator lobby and access to the stairwell for the second floor of PAFA's Hamilton Building. Because the space sees lots of foot traffic there are no three-dimensional objects in the show, only things that can be hung on the walls. Another larger, more comprehensive show is being planned for 2024 in the Hamilton building's main exhibition gallery.
The exhibition highlights some of the Philadelphia collection's highlights, like the prints of Benjamin Ridgeway Evans, a 19th century engineer who made highly detailed drawings of Philadelphia buildings of the time; the paintings of Arrah Lee Gaul, who was the official artist of the nation's sesquicentennial celebration in 1926 (America's 150th anniversary); and the print collection of Josephine Wood Linn, who in the early 20th century amassed a significant number of works by women artists in her day.
Swigart worked with Drexel University's literary arts program Writer's Room and its photography initiative Tripod, which engages students and community members in various artistic endeavors. Participants were asked to create new photography inspired by the historic images.
The images from across centuries are grouped in clusters, for example: Broad and Cherry streets was documented by Evans in 1872 as a light industrial commercial district with horse-drawn traffic in front, in 1940 the Frank Furness-designed PAFA museum was photographed by the Works Progress Administration, and earlier this year, Tripod artist Pamela Blanding-Godbolt photographed people taking each other's picture in the adjacent Lenfest Plaza.
The contemporary photographs are denoted by their black frames. They also stand out from the historic images because most of them center people, not buildings.
"I think that's a great way to see the evolution," Swigart said. "What was the concentration? What was the import of looking at these places? The contemporary stuff that was created by all the great people in the Writers Room and the Tripod project is much more colorful in some ways."
Swigart is still processing the tens of thousands of objects in the city collection, much of which was never cataloged or properly described. With more research needed, she still does not know enough about some of the works on display, like one of her favorites: a 1868 phototype of a slate-roof house at 2nd and Walnut streets where Willian Penn once lived, by the Philadelphia artist Frederick Gutekunst.
"I see his name a lot in the collection, and I also see it in other collections around Philadelphia. I've never seen a really comprehensive biography about him," Swigart said. "I just love his layout, the coloring, just sort of everything about it. It's pretty fascinating."
Swigart is preparing the collection to make it available to the public. According to the agreement between Drexel and Philadelphia hammered out in Orphan's Court, the collection must be both digitally available through an online portal, and physically be available for loans to appropriate parties.
Right now several hundred objects can be perused online as part of an ongoing digitization project. The loan program has not yet been established — "There's still a couple I's to dot and T's to cross with some of the legal stuff," said Swigart — but people have been inquiring about borrowing objects ever since the History Museum shut down five years ago. Swigart is anticipating demand will increase as the United States' semiquincentennial celebrations grow nearer.
"We know that people are going to want to borrow some of the objects from the collection for exhibits that happen in 2025, 2026," she said. "We have this great, wonderful collection by Arrah Lee Gaul, who was the official painter for the sesquicentennial. So why not show some of these pieces that haven't been on display for decades?"
"Seeing Philadelphia" will be on view until September 5.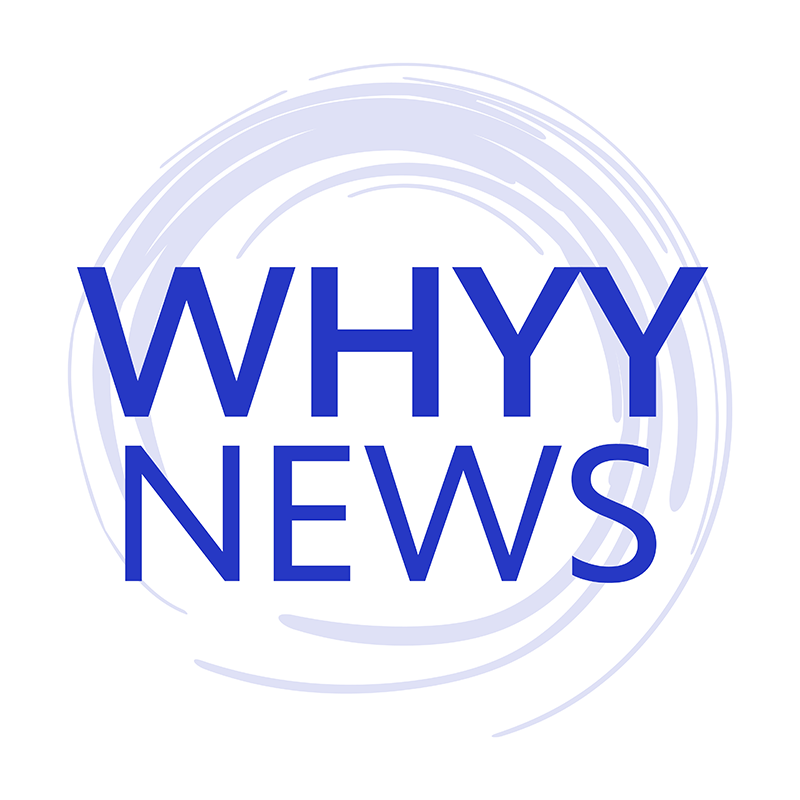 Get daily updates from WHYY News!
WHYY is your source for fact-based, in-depth journalism and information. As a nonprofit organization, we rely on financial support from readers like you. Please give today.