At Girard College, volunteers honor King's legacy by tackling gun violence prevention
"The very thing that struck [King] down is affecting the people that he tried to uplift," said Temple University Hospital's Scott Charles.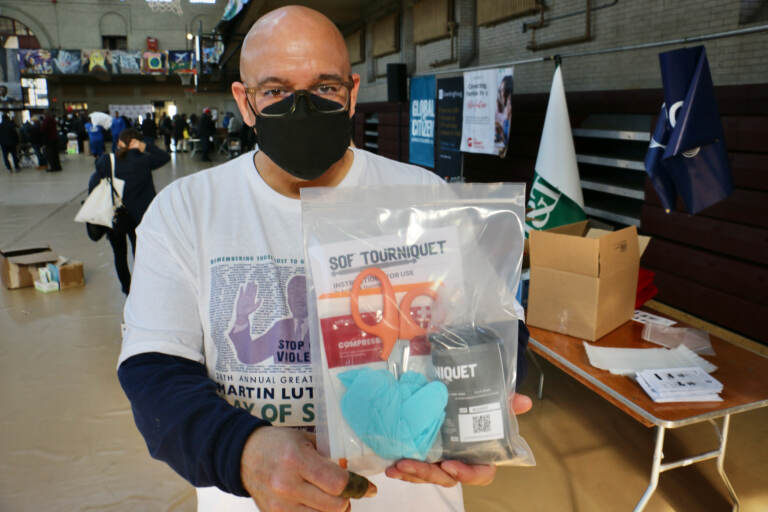 Working on a solution to gun violence and want to share it? Get in touch with gun violence prevention reporters Sammy Caiola and Sam Searles.
On Monday, Girard College served as the epicenter of the Greater Philadelphia Martin Luther King Day of Service. For the event's 28th iteration, the focus was on gun violence prevention.
Started as a school for white male orphans, Girard College was desegregated in 1968 thanks to the efforts of Philly civil rights activist Cecil B. Moore, the Philadelphia Freedom Fighters, and Dr. King himself.
Dozens of booths tied to local nonprofits, corporations, arts programs, and city agencies crowded the college's armory building Monday.
For the event's signature project, volunteers from the Children's Hospital of Philadelphia and Temple University Hospital helped assemble gun violence prevention and response kits. They included gun locks to prevent accidental tragedies at home, as well as trauma kits for a much more common form of gun violence: shootings in Philadelphia streets.
Scott Charles, trauma outreach manager for Temple University Hospital, said the combat tourniquet included in the kits are the same type Philly police and soldiers overseas carry. Cinched above a gunshot wound, they work to slow or stop the bleeding.
Charles and others at Temple conduct tourniquet training and giveaways in areas heavily impacted by gun violence year-round. But he said such efforts feel especially important on Martin Luther King Jr. Day.
"The very thing that struck him down is affecting the people that he tried to uplift," Charles said. "Gun violence is the leading cause of death for young Black men in Philadelphia, in many American cities. So what we think is that people will have a chance to live his legacy, to reach his goals, but only if they stay alive."
In 2022, the city recorded 516 homicides, with most committed via firearm. Another 1,791 Philadelphians were injured in non-fatal shootings.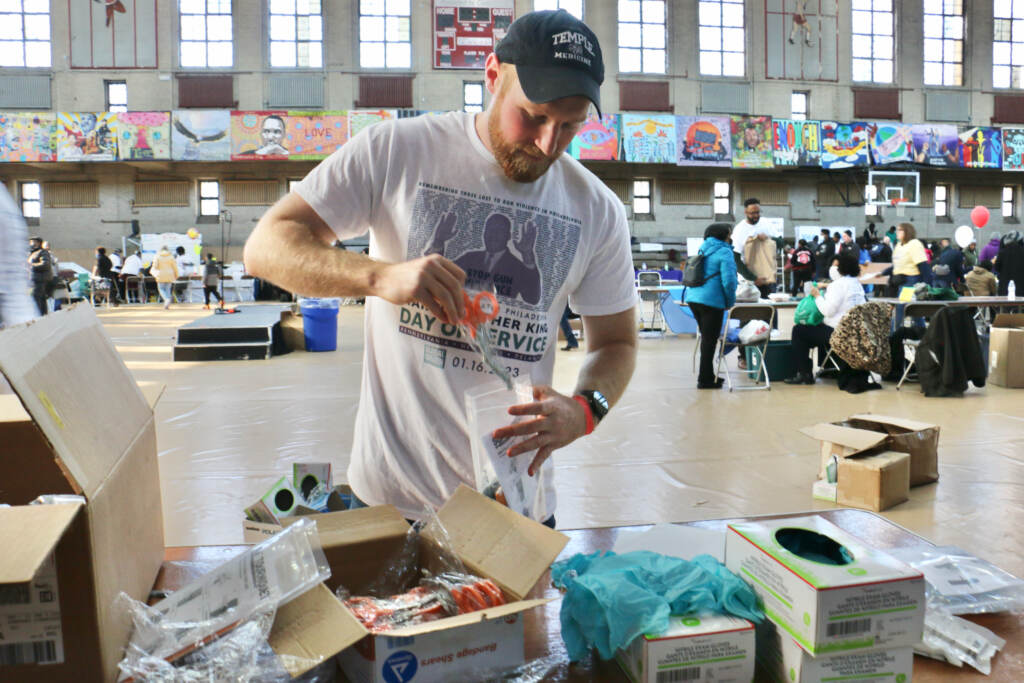 Volunteer and high school sophomore Elanor Koepke-Heisler said gun violence has played an outsized role in her life growing up in West Philadelphia.
"I lost a lot of people to gun violence," she said. "It's like every single time I had to leave the house, I have to worry if I'm going to come back home or not, or the same with my family and friends. It feels like I can never know what exactly happened."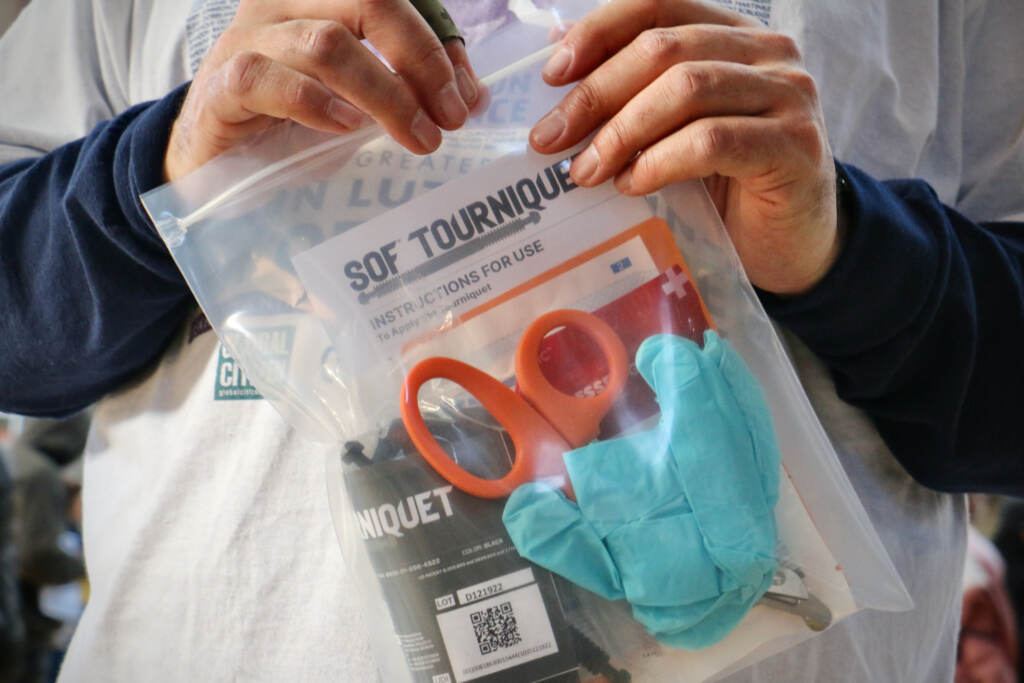 Almost 55 years after King was assassinated in 1968, there is still debate surrounding who exactly killed the civil rights leader. The U.S. government blames a lone white supremacist gunman, while the King family and others blame the government itself, alleging a conspiracy involving law enforcement as well as the mafia. A 1999 civil trial in Memphis affirmed the assassination was part of a broader conspiracy.
Not in dispute is the weapon used in King's killing: a firearm.
Organizers on Monday said volunteers put together more than 1,000 gun violence prevention kits, which will be distributed at training events throughout the year.
"We find that when you train folks in these neighborhoods, it takes away some of that sense of helplessness," Charles said.
If you or someone you know has been affected by gun violence in Philadelphia, you can find grief support and resources online.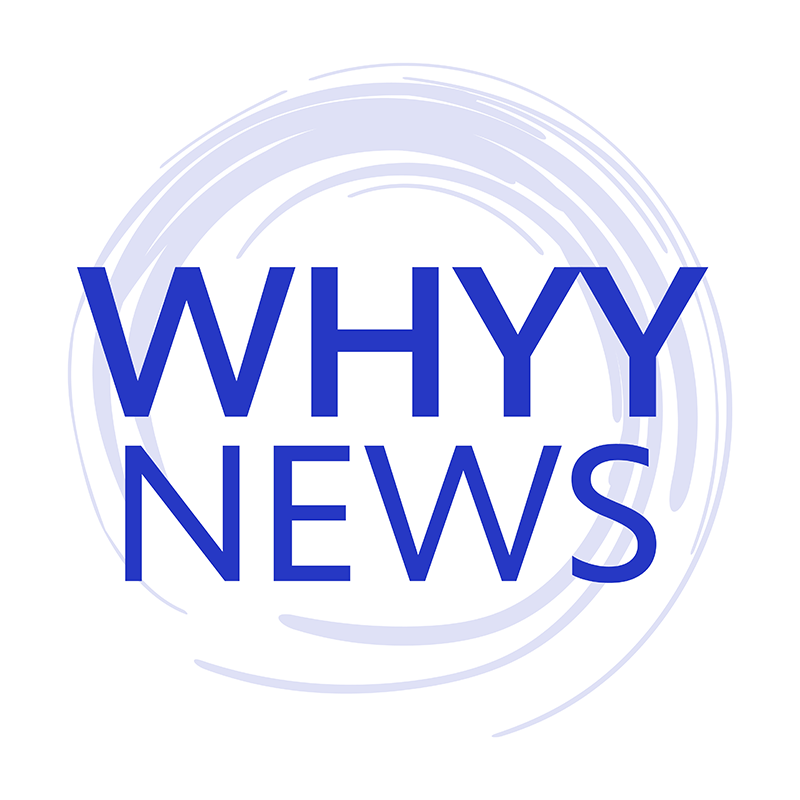 Get daily updates from WHYY News!
WHYY is your source for fact-based, in-depth journalism and information. As a nonprofit organization, we rely on financial support from readers like you. Please give today.