New director of Philly Cultural Fund has a message for the next mayor
Theater artist Gabriela Sanchez will lead the city's arts granting organization, and wants the next mayor to value the power of the arts.
What questions do you have about the 2023 elections? What major issues do you want candidates to address? Let us know.
This story is a part of the Every Voice, Every Vote series.
---
Starting today, Gabriela Serena Sanchez is the new executive director of the Philadelphia Cultural Fund, overseeing the distribution of city funding as arts grants.
She starts the job in a time of transition in the city leadership, with a mayoral election upcoming, much of City Council leaving to campaign for that position, and a new council president on the way.
"I want a mayor who values the power and necessity of the arts and culture sector in my beloved city," Sanchez said. "We need an increase of significant and consistent funds that keep our arts and culture sector healthy and thriving. Let us use the arts to help revitalize our city."
Unlike past directors of the Fund who came from the world of philanthropy and foundational giving, Sanchez is a theater artist. Ten years ago, she co-founded the community-based company Power Street Theatre.
"I didn't go to school for grant writing. I went to school to be an actor," she said. "I was planning to go on Broadway. That was my dream."
Like her sister, the Pulitzer Prize-winning playwright Quiara Alegría Hudes, Sanchez's work in theater is informed by her experience growing up Puerto Rican in Philadelphia.
"I quickly realized the power of community and how I wanted to be dedicated to Philadelphia," Sanchez said. "I didn't want to leave home. I wanted to find myself in my body and in my language on stages here."
Sanchez used to be one the recipients of the granting program she now directs: Power Street's first grant came from the Philadelphia Cultural Fund. In addition to staging new work, the company offers community theater classes. During the pandemic it spearheaded a digital performance marathon to raise money for artists forced out of work.
Sanchez has also worked for the city's Parks and Recreation Department, the Latino cultural center Taller Puertorriqueño, and the Norris Square Neighborhood Project. Her arts activism has sometimes taken aim at funders, which she has now become.
"Often I've been very critical of funders," Sanchez said. "I have a lot of questions around eligibility and how that keeps folks on the margins not being able to access funds."
The Philadelphia Cultural Fund was started by former Mayor Ed Rendell in 1994 as an entity operating independently of City Hall. While it is funded directly from the city budget, the Fund makes its own decisions regarding how and to whom it distributes money.
The city's budget for the Cultural Fund fluctuates year to year, administration to administration. In 2020, when the city was reeling from the pandemic, Mayor Jim Kenney proposed cutting the fund's $3 million budget to zero. He ultimately restored it to just $1 million.
Last year the city budget allotted the Fund about $3.5 million. Later in the fiscal year, a surprisingly generous midyear budget transfer sent an unexpected $21.3 million into the city's cultural sector, including a $2 million lift to the Cultural Fund.
"It's unprecedented. Let's build on that," said Patricia Wilson Aden, president and CEO of the Greater Philadelphia Cultural Alliance. "Let's make that the threshold that not only our next mayor builds upon, but our whole cultural economy is built upon."
The Cultural Fund has become a rallying cry for people in the arts sector making demands of candidates now vying to be the next mayor. The GPCA has included the Cultural Fund in its mayoral platform, asking for "innovative strategies — beyond the imposition of a new tax — to ensure robust funding."
In an interview before she took the director's chair, Sanchez said she will be asking the city for "at least" the present level of $5.5 million.
"It's a big deal to ask for $5.5 [million], and I'm, like, 'No, that's not a big deal,'" she said. "I think we should be asking for way more, actually. But I'll start with the 5.5 when I come in."
Sanchez says she personally knows the value of receiving a Cultural Fund grant to legitimize and empower a creative effort, even if the amount is relatively small. It's one of the reasons she wanted to take the job of executive director.
"There's something so powerful about being able to advocate for the most marginalized," Sanchez said. "For the Power Street folks — I had never thought of seeing ourselves as an institutional organization, and then having that possibility. So, for me, it was about the influence and the impact I can make throughout the whole city."
Part of the job of being executive director of the Cultural Fund is to press the mayor and City Council to prioritize the arts, which represents an estimated $3.4 billion slice of the Philadelphia economy. Sanchez has her own list of demands of whomever the next mayor is.
She said she wants the next mayor to look at how other cities support their own arts sectors, including Chicago, San Francisco, Portland, Denver, and Milwaukee; and to invest in arts and culture programs in schools, libraries, parks, recreation centers, public spaces, and businesses.
"I challenge these mayoral candidates to ask residents about the impact of the arts in their lives and communities, so that those lived experiences can inform the new mayor's leadership values," Sanchez said. "I want a mayor who understands that art is at the intersection of problem solving, public safety, and liberation."
---
This story is a part of Every Voice, Every Vote, a collaborative project managed by The Lenfest Institute for Journalism. Lead support is provided by the William Penn Foundation with additional funding from The Lenfest Institute, Peter and Judy Leone, the John S. and James L. Knight Foundation, Harriet and Larry Weiss, and the Wyncote Foundation, among others. Learn more about the project and view a full list of supporters here.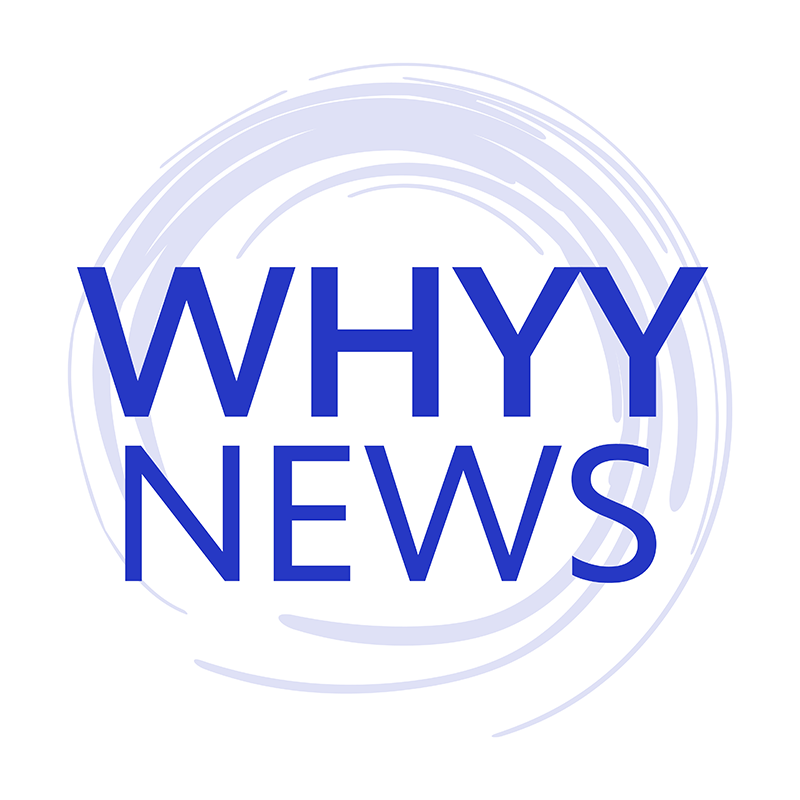 Get daily updates from WHYY News!
WHYY is your source for fact-based, in-depth journalism and information. As a nonprofit organization, we rely on financial support from readers like you. Please give today.