Environmental groups up their election spending in Pa., citing 'existential issues'
Environmental groups spend big in Pennsylvania's midterm elections citing "existential crises" over climate and environmental protection.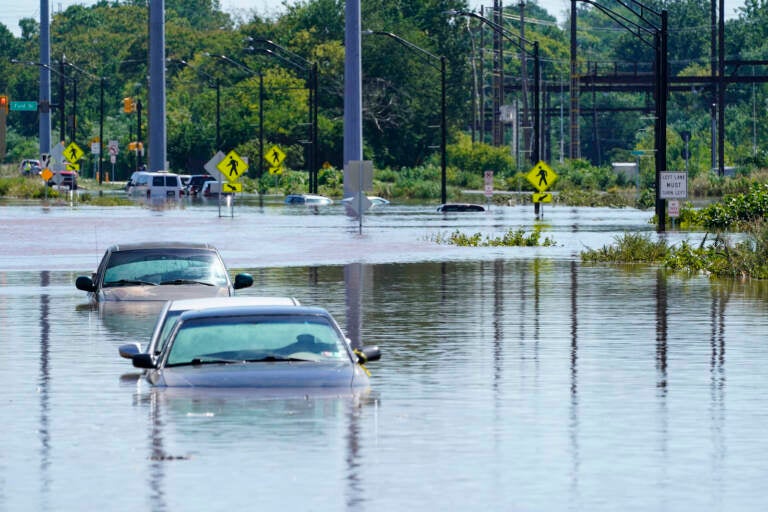 This story originally appeared on StateImpact Pennsylvania.
Citing "existential crises" related to climate change and environmental protection, national environmental groups are pouring millions of dollars into Pennsylvania midterm races.
"We've spent vastly more money on elections in this state than we have before," said Molly Parzen, executive director of Conservation Voters of Pennsylvania. "This is such an existential election for environmental issues in this state, particularly at the top of the ticket with the governor's race. This has always been a must-win race for us."
Republican gubernatorial candidate Doug Mastriano denies the existence of climate change, pledges to pull the state out of the Regional Greenhouse Gas Initiative, and promises to deregulate the oil and gas industry.
Democrat Josh Shapiro, while supportive of fracking, favors regulation, and he filed charges against Mariner East pipeline builder Energy Transfer, which led to the company pleading no contest to criminal charges in August. He also says he will raise clean energy targets for the state.
"It really is a stark picture of the direction our state can go on a variety of issues," Parzen said.
Parzen said the group's PAC, Conservation Voters of PA Victory Fund, in conjunction with the national Super PAC, the League of Conservation Voters Victory Fund, spent $1.2 million in Pennsylvania in 2020. But this year, she says the group will spend about $3.2 million to run ads and do Get Out the Vote efforts for both the governor and U.S. Senate races, as well as some down-ballot state lawmakers.
Conservation Voters of PA has run television ads for the first time, in support of Shapiro. Door-knocking is targeting suburban Philadelphia voters where redistricting has presented the potential to elect more pro-environment state lawmakers in Bucks and Chester counties.
They also used computer models to target a list of unlikely voters who care deeply about climate issues.
"We ended up doing $250,000 of direct mail layered with $250,000 of digital ads, with a climate message to that specific universe of voters, who, if we didn't talk to them specifically on this message, they may not turn out to vote," Parzen said. "And so that's going to be a really interesting experiment to see the results of and hopefully will result in that extra boost of turnout."
She said those voters tend to be female, youth, and people of color.
PennEnvironment also stepped up its door-to-door canvass targeting voters who may not typically vote in the midterms. The statewide group, through a partnership with the national Environment America Action Fund, is spending more than $1 million, about 30 percent more than in previous years, said executive director David Masur.
"There's certainly more at stake with climate change being the existential crisis," said Masur. "The clock is ticking and we're running out of time. With every election that window is closing to prevent us from going off this climate cliff that we can't come back from."
Another Super PAC, NRDC Action Votes, contributed $500,000 toward the CVPA efforts in support of Shapiro. Launched in 2020, the group focuses its efforts on broadcast and digital ads.
"The stakes are extraordinarily high on the state, region and national level out of Pennsylvania this year," said Jocelyn Steinberg, director of NRDC Action Votes. "Mastriano has the worst voting record on climate in the legislature."
Not all environmentalists are happy that Shapiro and Democratic candidate for U.S. Senate John Fetterman continue to support fracking. But Steinberg says there's still a big difference when compared to their GOP opponents.
"Neither Shapiro or Fetterman have an easy answer on that," she said. "And it isn't an easy answer. Unfortunately, with Mastriano and Oz, their answer is continuing to take contributions from industry and to not regulate the industry."
The Pennsylvania U.S. Senate race could decide the balance of power in the Senate, which makes it even more crucial. And Republican U.S. Senate candidate Mehmet Oz has support from the oil and gas industry, including $31,036 from Mariner East pipeline builder Energy Transfer.
"One reason we put such a priority on this race is that Oz has now denied the basic science of climate change and has taken massive donations from the oil industry," Steinberg said.
The group spent $1.6 million on ads in Pennsylvania on the race for governor, the Pa. U.S. Senate seat, and in support of Democratic Congressman Matt Cartwright. Half of those funds targeted the U.S. Senate race.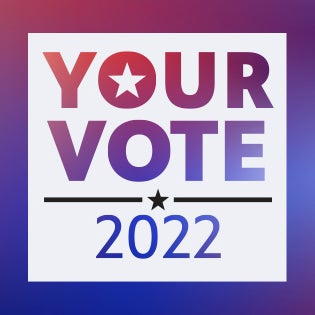 Your go-to election coverage
WHYY is your source for fact-based, in-depth journalism and information. As a nonprofit organization, we rely on financial support from readers like you. Please give today.