Penn researching ways to avoid side effects of key treatment for serious COVID cases
Listen
1:33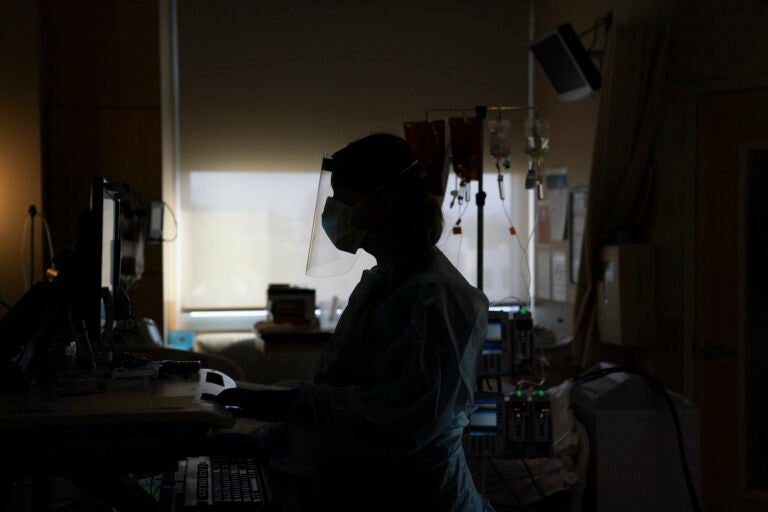 Steroids called glucocorticoids are used to treat a range of health conditions from inflammatory bowel disease and lupus to arthritis and cancer — and most recently, serious cases of COVID-19.
The steroid dexamethasone, a type of glucocorticoid, is the only treatment proven to improve the outcome of patients hospitalized with COVID-19.
Glucocorticoids improve inflammation caused by various conditions, and can be lifesaving.
But they can have major side effects, including elevated blood sugar and blood lipids, and weight gain. That's because steroids have an effect on metabolic tissues like fat cells and the liver that controls the body's sugar and lipids.
People with obesity and diabetes are most likely to become severely ill with COVID-19 and be admitted to the ICU. Yet, the treatment might worsen diabetes, becoming a vicious cycle.
Researchers at the University of Pennsylvania have published a new study examining who is more prone to these side effects in the hopes of improving treatment regimens.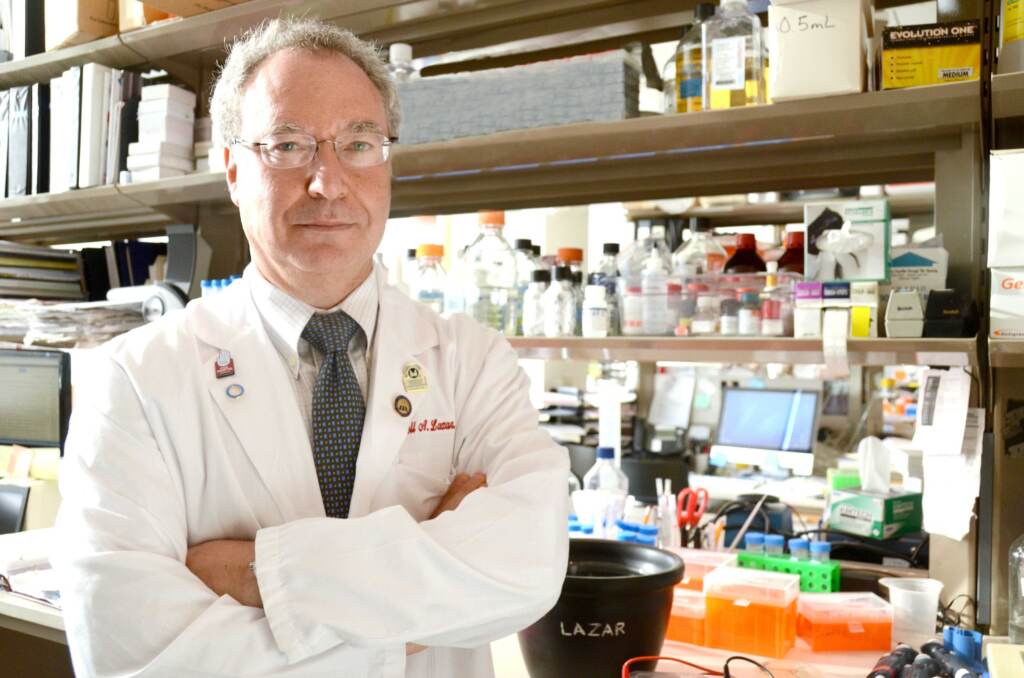 "It's been hard to find medications in this family that have the good effects, but don't have the bad side effects," said Dr. Mitchell Lazar, who led the study. "And so we thought maybe we could find people who are more likely to have, or to not have, the bad side effects. And if so, it would help doctors and patients by allowing them to predict which patients are likely to have the best outcomes with this class of drugs."
Roughly 10 to 20% of patients will experience these side effects, he said. They occur somewhat less frequently in children than adults, Lazar said. Adults with obesity or a family history of diabetes are more likely to experience these side effects, which can affect a patient's quality of life.
"We know that diabetes is a risk factor for many conditions. Long-term, it's a risk factor for heart disease and for other conditions. So that's one type of impact. Weight gain is something that bothers people cosmetically, of course, and it also has a metabolic downside to it," Lazar said.
"There are other side effects which our study didn't specifically get into, but are something that we're thinking about for the future. For example, people who take these drugs get a thinning of their skin. They bruise easily, which reduces quality of life, and future studies might be able to address those issues as well."
Steroids work by binding to a molecule called a receptor, which then binds to the genome and regulates the expression of genes in all of a patient's cells.
People have small genetic differences that can alter whether the glucocorticoid receptor binds to the genome in one person but not another. Because of these differences, some people might be more susceptible to side effects than others, the Penn researchers found.
The researchers used human cells from different people, which were converted to liver and fat-like cells in a dish, to locate genetic differences that determine whether some people are more likely than others to experience the side effects of steroids.
Then, they tested some of these individual genetic differences by studying a group of leukemia patients at St. Jude Children's Hospital who received dexamethasone as part of their chemotherapy. As expected, some children experienced side effects. But the researchers found that the genomic information of the children also determined who experienced side effects, like increases in blood sugar, and who did not.
"With this kind of information, one could look at the person's genome and say, 'Ah, this person is the type who's not going to have high sugar. So we feel much more comfortable and confident in treating them with this drug and not worrying about that side effect,'" Lazar said.
"For example, with rheumatoid arthritis, 'Should I start them on one of these biologics? Or should I start them on a glucocorticoid?'"
If the physician knew which treatment could cause side effects, that could drive decisions, Lazar said.
He said he hopes fewer people will become severely ill with COVID-19 in the future, and that treatments will continue to improve. But while dexamethasone is still prescribed, knowing how the steroid could affect a patient could help them and their physician prepare.
Though the Penn study focused on glucocorticoids, the methods could be applied to a number of other drugs that work through mechanisms that act in the genome, such as thyroid hormone treatment, or even birth control pills, Lazar said.
Penn researchers plan to examine more patient populations being treated for a variety of conditions and to provide more concrete recommendations. They also would like to create a diagnostic test for patients to help physicians decide on which treatments to use.
"I just think this shows the power of having knowledge about how a drug works," Lazar said.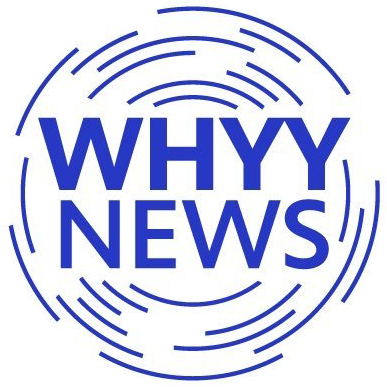 Get daily updates from WHYY News!