Pa. vaccine guidelines expand to 65 and older, those with high risk medical conditions 16-64
Ask us about COVID-19: What questions do you have about the current surge?
State officials announced at a press conference today an expansion of the 1a first phase of vaccination to include Pennsylvanians aged 65 and older as well as those 16-64 with COPD, cancer, sickle cell disease and chronic kidney disease, as well as those who are pregnant. A full list of conditions can be found here.
Residents can take a quiz to check their eligibility at the Pa.gov website. An interactive tool will then direct them to a map of nearby vaccine providers. They can then make appointments directly with providers – RiteAid and Topco pharmacies.
It remains unclear when those appointments will be available for those in the newly expanded eligibility group.
The 1a phase initially mainly included only front line health care workers and nursing home residents.
"We must have patience as the amount of vaccine available in Pennsylvania and the nation remains limited," said Cindy Finley, the department of health deputy secretary for health promotion and disease prevention. "We are asking all Pennsylvanians to know when it is your turn, this way, we can make sure our most vulnerable residents get vaccinated."
Officials also congratulated Dr. Rachel Levine on her selection to serve as part of the incoming Biden administration.  Levine said she'd make a statement later today.
Statewide new cases continue to decline since the 7-day average reached 8,743 on Jan. 11. Officials also announced 77 new deaths as of Monday before noon.
Philadelphia announces own expanded vaccine roll out separate from the state
Philly health officials announced today they would begin vaccinating those in the 1b priority group.
That includes residents over the age of 75 as well as those with high-risk medical conditions like chronic kidney disease, cancer and certain diabetes. It also includes front line workers like first responders, transit workers and those who work with vulnerable populations.
It breaks from new state guidelines that offer vaccines to those 65 and older.
"We have to concern ourselves with racial equity here," said Health Commissioner Thomas Farley.
"African-American folks have diabetes or heart conditions that put them at greater risk and we want to make sure that they have early access to vaccine. Somebody who is 65 and healthy, maybe you shouldn't be in front of them in line."
The city will be putting up a website where residents can register to be notified of their turn for vaccination or to make an appointment sometime this week.
Officials stressed this second phase may take many weeks. Philly meanwhile recently exceeded 100,000 total cases, but cases have been trending down.
The past week saw 476 cases per day with a 7.6% for testing positive. Both of those numbers are down from the previous week, which had an 8.8% rate. Dr. Farley reported there were no new deaths since Monday.
Levine addresses Biden appointment, expresses pride in Pennsylvania work
State Secretary of Health Rachel Levine in a statement said she looked forward to serving all Americans as well as Pennsylvanians when she assumes a post in the incoming Biden administration.
President-Elect Joe Biden announced today he would appoint her to serve as assistant secretary for health. If the confirmation is successful, Levine would be the first openly transgender federal official to confirmed by the Senate.
"I am proud of the work we have done as an administration to address health equity, and the work I have done personally to raise awareness about LGBTQ equity issues," she said in her statement.
Levine noted her department's work on the state's opioid crisis, against HIV and Hep-C and "the work we have done during the last year to save lives in the face of the COVID-19 global pandemic."
Levine has worked for the state department of health since 2015. She was named acting secretary of health in 2017 and confirmed the next year. 


WHYY is one of over 20 news organizations producing Broke in Philly, a collaborative reporting project on solutions to poverty and the city's push towards economic justice. Follow us at @BrokeInPhilly.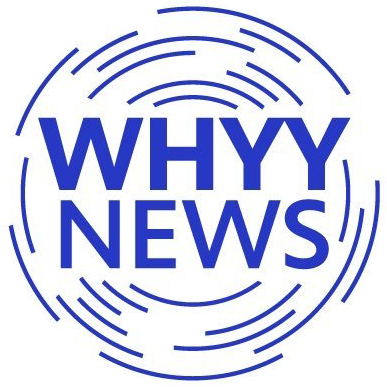 Get daily updates from WHYY News!