Pa. coronavirus update: State to lift all restrictions except masking on Memorial Day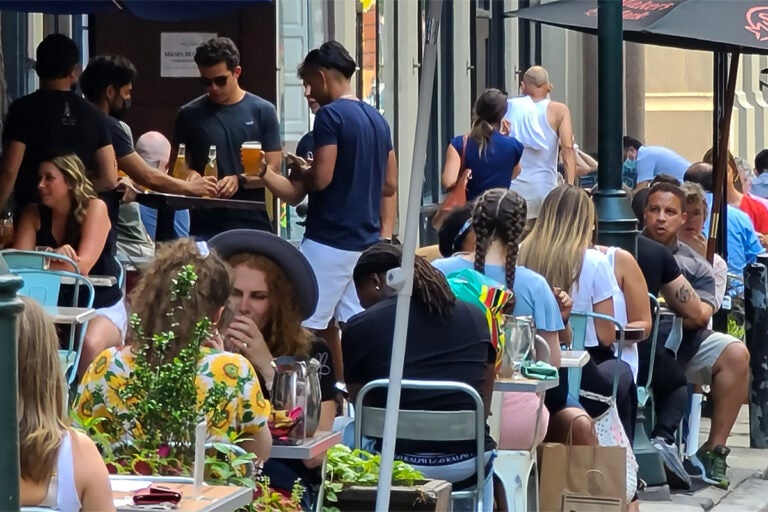 Ask us about COVID-19: What questions do you have about the coronavirus and vaccines?
Updated 5 p.m.
___
Pa., but not Philly, will lift COVID-19 restrictions
The Pennsylvania Department of Health announced Tuesday that all COVID-19 restrictions — except mask-wearing — will be lifted after midnight on Memorial Day.
That means restaurants and businesses will no longer have capacity limits, among other things.
Face masks will be required until 70% of the state's adult population is fully vaccinated.
"We continue to make significant progress in the fight to stop the spread of COVID-19 and as more Pennsylvania adults get vaccinated and guidance from the CDC evolves, we can continue to move forward with our reopening efforts," said Acting Secretary of Health Alison Beam in a statement.
"I encourage Pennsylvanians to take the critical steps needed to put this pandemic behind us by getting vaccinated, follow through with both doses if you receive the Moderna or Pfizer vaccines, and continue to take steps like masking, frequent hand washing and sanitizing and social distancing."
The news does not apply to Philadelphia, which has its own COVID-19 mitigation measures. And any municipality or school district can continue to implement stricter restrictions after 12:01 a.m. on May 31 if they so choose.
Pa. launches vaccine hotline for residents with intellectual disabilities
The state Department of Human Services has announced a specialized vaccine hotline for Pennsylvanians with intellectual disabilities or autism and their caregivers.
The effort comes on the heels of a Jefferson Health study that identified intellectual disability as the biggest risk factor for COVID-19 mortality, following age.
Officials are working with RiteAid to make the vaccine scheduling process as easy as possible.
Pennsylvanians with intellectual disabilities or autism or their caregivers can call 1-800-424-4345 from 7 a.m. to 7 p.m. Monday through Friday.
They'll reach the Office of Developmental Programs, which will then figure out the most convenient RiteAid location for the caller and arrange transportation or onsite accommodations.
Acting Secretary Meg Snead said the hotline would serve anyone with a disability age 16 or older, regardless of their enrollment in any state programs.
"This hotline will help us ease potential barriers and ensure that people with intellectual and developmental disabilities, as well as their caregivers, are able to get this life-saving vaccine," she said.
Special Olympics Pennsylvania President and CEO Matthew Aaron said his organization would also begin outreach efforts to combat vaccine hesitancy among those with disabilities.
"One of our primary concerns now is making sure that nobody gets overlooked or left behind," he said. "And that's where organizations like Special Olympics and The Arc [of Philadelphia] can really play an important role. Our constituents know us and they trust us."
Last day for first Pfizer doses at Philly FEMA sites
Tuesday marks the last day people living or working in Philadelphia can get a first dose of the Pfizer COVID-19 vaccine at the city's FEMA-run vaccination sites: the Center City Vaccination Center, located at the Pennsylvania Convention Center, and the Esperanza Community Vaccination Center in Hunting Park.
The Convention Center site has the capability to deliver 6,000 vaccine doses per day, but with tapering demand and more than 250 mobile and neighborhood vaccination clinics, it will soon cease operations.
Second doses of the Pfizer vaccine will be made available at the Convention Center through Wednesday, May 26.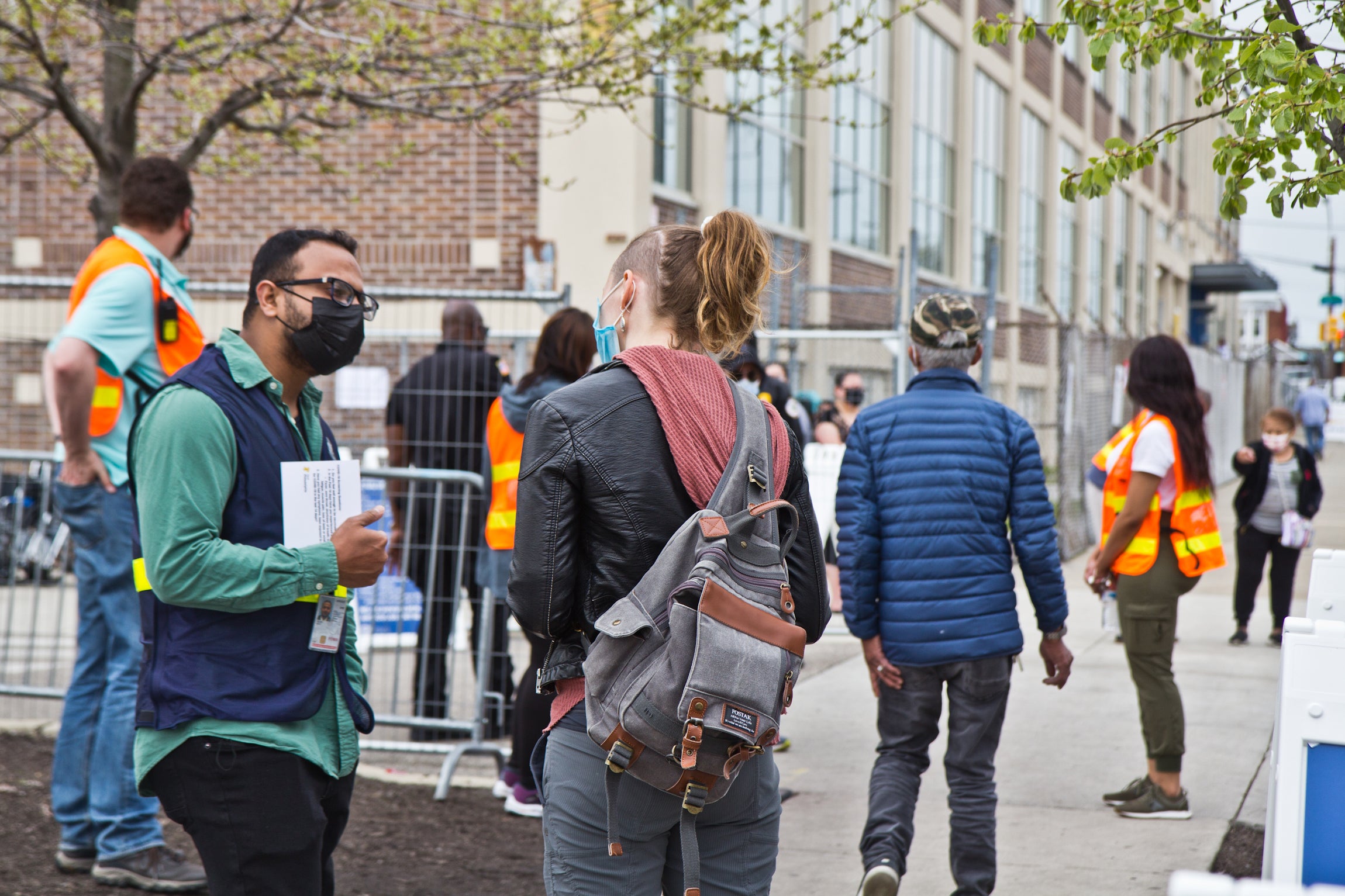 Starting Tuesday, May 11, the Convention Center will offer second doses of the Pfizer vaccine and single doses of the Johnson & Johnson vaccine concurrently.
The Esperanza Community Vaccination Center, which has the capacity to vaccinate more than 1,000 people per day, will close June 4.
Those interested in getting vaccinated can schedule an appointment online or walk up to one of the two FEMA sites (no appointment necessary). Residents should bring proof of residency, like a driver's license or utility bill.
As of Monday, Philadelphia has reported 139,482 cases of COVID-19, including 3,477 deaths. More than 1.2 million vaccine doses have been administered, with over 500,000 people fully vaccinated against the virus.
By Wednesday, both the Convention Center and Esperanza sites will have delivered nearly 300,000 vaccine doses, according to FEMA.
The city's number of daily positive COVID-19 cases has led the city's Department of Public Health to roll back restrictions for restaurants and allow indoor catered events for the first time in more than a year.
Starting Friday, May 7, indoor dining capacity for restaurants will increase from 25% to 50%. Establishments that meet enhanced ventilation standards will be allowed to expand their capacity from 50% to 75%.
Philly wants all children young as 12 vaccinated by fall, but no mandate
Philadelphia Health Commissioner Dr. Thomas Farley said officials want all children 12 and up to seek a vaccine before the next school year.
"The Pfizer vaccine is likely to be approved within a week or so for children down to the age of 12," he said. "That means here in Philadelphia, it would be about 80,000 newly eligible children. We want all those children to begin to be vaccinated before school starts again."
Farley clarified the vaccine would not be mandatory for a return to school. He stressed the pandemic is not yet over with future possible waves of infection.
"I'll just remind you that Mother's Day is this weekend, so before your family get together, give your mother the best gift ever: get vaccinated," he said "If she's not already vaccinated and vaccinated yourself and get every other relative vaccinated as well. So that she's still here to celebrate again next year."
Restrictions will ease this Friday as cases continue to fall. Restaurant indoor seating can go to 50% capacity,  75% capacity If they meet our enhanced ventilation standards. Catered events indoors can restart up to 25% occupancy with a cap of 75 people.
Applications open for Philly summer and parks jobs, arts grants
Philadelphia Mayor Jim Kenney laid out a slew of youth and arts work programs now seeking applications.
On Wednesday, the city's Out of School Time network is hosting a virtual job fair from 11 a.m. to 12:30 p.m. Philadelphia Parks and Recreation is also accepting applicants for ranger, communication, and support roles. More information can be found online.
There's also $1 million in grant funding up for grabs for Philly artists until May 28. The Illuminate the Arts Grants will be distributed to individual artists, mid-size nonprofits, and small businesses. More information can be found online.
"The Illuminate the Arts aims to help sustain and stimulate the recovery of Philadelphia's arts and culture community, which has been severely impacted by the COVID-19 pandemic," said Kenney. "It also seeks to financially help Philadelphia's creative sector and support disadvantaged communities, particularly Philadelphia's Black and brown communities that have been disproportionately impacted by the pandemic."
Philly aims to 'boost your mood' during Mental Health Awareness Month
Dr. Jill Bowen, commissioner of the department of behavioral health and intellectual disAbility services, announced the launch of the "Boost Your Mood" campaign at Tuesday's coronavirus briefing.
"The campaign is meant to recognize the uncertainty and stress people are experiencing as a result of the prolonged COVID-19 pandemic, as well as civil unrest, racially motivated incidents of violence and the trauma associated with gun violence," she said. "In response, the Boost Your Mood campaign makes it easier for people to talk about mental health and makes it easier to access free services and supports the city makes available."
Wellness and trauma coping tips can be found online.
The Department of Behavioral Health will also be holding "Mental Health Mondays" radio sessions every Monday this month on 107.9 Classics and 100.3 RNB and Hip-Hop at 10:25 a.m. and 10:50 a.m.
Montco vaccine sites to go walk-up on Weds.
Appointments are no longer required starting Wednesday in Montgomery County.
Walk-ups will be welcome for first doses and officials encourage vaccine seekers to bring their IDs and insurance cards to register in person, though those documents are not required.
Appointments can still be made online ahead of time to speed up the registration process.
The walk-ups are for the first doses of Pfizer or the single dose of the Johnson & Johnson vaccine. Second doses of Pfizer will be scheduled by email or phone.
Clinics are located in King of Prussia, Montgomeryville, Willow Grove, Lansdale, Pottstown, Norristown, and Spring House. A full list of clinic locations and a weekly schedule can be found online or you call the Montgomery County COVID-19 hotline at (833) 875-3967.
The COVID-19 vaccine is available for everyone age 16 and over. Anyone under the age of 18 must be accompanied by a parent or guardian.
Transportation to Montgomery County vaccine clinics is available at no cost to the rider, and can be arranged by calling the following numbers:
Transnet: 215-542-7433
SEPTA/CCT: 215-580-7145
GoGo Grandparent: 855-464-6872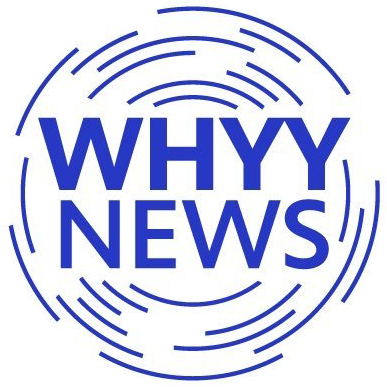 Get daily updates from WHYY News!
WHYY is your source for fact-based, in-depth journalism and information. As a nonprofit organization, we rely on financial support from readers like you. Please give today.