Pa. coronavirus recovery: FDA warns against hand sanitizer with methanol
Updated at 3:52 p.m.
Are you on the front lines of the coronavirus? Help us report on the pandemic.
To date, Pennsylvania's health department has recorded 82,696 COVID-19 cases and 6,464 COVID-related deaths. Philadelphia health officials reported 25,335 cases, including 1,563 fatalities.
FDA warns about hand sanitizer with toxic methanol
The Food and Drug Administration has issued warnings about several hand-sanitizing products made by Mexico-based Eskbiochem that are dangerous to consumers due to "toxic" methanol.
Methanol is a wood alcohol that can be harmful when absorbed through the skin. In a statement on its website, the FDA says that officials asked the company to pull methanol products from the shelves on June 17, but that the company took no immediate action.
As of late last week, FDA officials said they were not aware of any adverse events related to these products, but they warned consumers should not use the following:
 All-Clean Hand Sanitizer
Esk Biochem Hand Sanitizer
CleanCare NoGerm Advanced Hand Sanitizer (various alcohol content)
Lavar 70 Gel Hand Sanitizer
The Good Gel Antibacterial Gel Hand Sanitizer
Saniderm Advanced Hand Sanitizer
The FDA warns methanol poisoning is especially harmful for children and can cause "nausea, vomiting, headache, blurred vision, permanent blindness, seizures, coma, permanent damage to the nervous system or death."
Officials also said these products should not be flushed, but instead disposed of in hazardous waste containers.
More coronavirus cases for Phillies: 2 players, 2 staffers
The Philadelphia Phillies announced Tuesday two more players and two additional staff numbers have tested positive COVID-19, for a total of 12 confirmed cases within the organization.
Officials did not name those with confirmed infections, but said one of the two players tested positive outside the team's spring complex in Clearwater, Florida. Phillies officials shut down their complex last Friday following eight positive tests within the organization — five players, and three staffers.
Major League Baseball officials also shut down all 30 spring-training sites Friday in Florida and Arizona, states that have seen a recent spike in coronavirus cases, ordering deep cleanings.
The Philadelphia Phillies were the first big league team to be struck by the outbreak.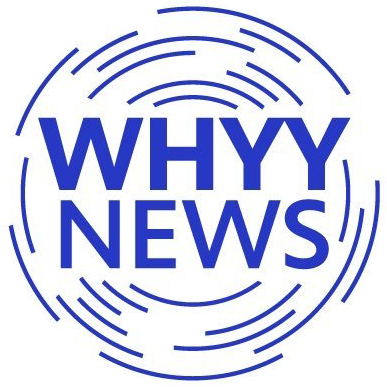 Get daily updates from WHYY News!
No July 4th Made in America fireworks in Philly
This year's 4th of July fireworks show will actually just be last year's – NBC 10, Telemundo62, CoziTV, and TeleXitos will broadcast a recording of 2019's display as a part of virtual celebrations instead of the real thing.
A Made in America spokesperson told WHYY Tuesday the decision came after talks with city officials amid public health concerns related to the ongoing coronavirus pandemic.
Jason Derulo and Tony Award-winning actress Cynthia Erivo will perform before an empty Met Philadelphia for a live broadcast instead of taking to the parkway.
Farley: contact tracing "fully operational' by July 1
Health Commissioner Thomas Farley said at a press conference today that, following weeks of preparations, Philly's contracting program should be "fully operational" by July 1.
The city currently employs 58 contract tracers, he said, and hopes to get that number up to 83 by July 6. Farley also announced that the software tracers will use to track and contact those potentially exposed to the coronavirus went live on Tuesday.
Farley touted the diversity of the tracer group, with nearly 70% people of color and more than a fifth born outside the United States. 39% of the contact tracers speak a second language in addition to English.
"We hope that all of our staff can speak to people who are cases or contacts in their own language, both literally and figuratively," he said.
Farley said Philadelphia is still seeing a slow decline in cases, down to about a hundred a day, and asked for vigilance as cases trend sharply upward in other parts of the country.