Pa. coronavirus recovery: Free COVID-19 testing in Strawberry Mansion
Updated at 4:50 p.m.
–
On Friday, the Pennsylvania Department of Health reported 734 new cases of the coronavirus, for a total of 117,279 cases statewide. The state reported 4 additional deaths, for a total of 7,297 attributed to the virus.
The Philadelphia Department of Public Health on Friday announced 134 new confirmed cases of COVID-19 novel coronavirus in Philadelphia. That brings the number of confirmed cases to 31,120.
Free COVID-19 testing in Strawberry Mansion
The Black Doctors COVID-19 Consortium, in partnership with City Council President Darrell Clarke, will provide free COVID tests at Mander Recreation Center in Strawberry Mansion for people in the community experiencing symptoms tomorrow, Saturday, August 8. 
Local and national data reveals the virus has a disproportionate effect on Black and brown communities with a large percentage of infections and severe outcomes. 
"People need to be tested. They need to know if they have this virus so they can act responsibly, quarantine away from their families and friends if needed, and stop the spread," said Council President Clarke. 
"We're happy that most Philadelphians are social distancing in public and wearing masks, but if they need to take extra steps in their homes, testing is the only way they can know." 
The event will take place from 10 a.m. to 6 p.m.
Philadelphia COVID-19 update

The Philadelphia Department of Public Health announced 134 additional cases of COVID-19 in the city. The total number of cases is now 31,120. 
The department also confirmed three additional deaths in the city, bringing the total to 1,698. Fifty-one percent of those fatalities were in long-term care facilities. 
This week's decrease in new cases is partly due to fewer people reporting travel to other states, according to the Health Department.
Delayed mortgages, belt-tightening as DC stalls on new stimulus
As negotiations for a new coronavirus stimulus bill drag on in Washington, Pennsylvania residents are starting to cut back on spending without enhanced unemployment benefits.
In late March, the CARES Act boosted businesses and individuals facing financial ruin due to the pandemic. The additional $600 a week, on top of the minimum weekly unemployment benefits in Pennsylvania, equates to earning around $40,000 a year.
That money was awarded through the week of July 25, although some recipients did not start feeling the burn in their bank accounts until this week.
"It won't actually hit people financially probably until the second week in August," said Julia Simon-Mishel, supervising attorney of the unemployment compensation unit with Philadelphia Legal Assistance, of people receiving traditional unemployment.
People receiving Pandemic Unemployment Assistance (PUA), a newer program for gig, part-time and temporary employees who lost work, received the extra payments weekly rather than biweekly, and so saw the loss of the extra unemployment earlier. 
Since the highest point of unemployment in April, some jobs have returned, including in hard-hit industries like hospitality. The unemployment rate nationally rests at 10.8% for July, with 1.8 million jobs added, according to the most recent numbers from the U.S. Department of Labor. But that recovery has slowed and fewer than half of the non-farm jobs lost in March and April have returned.
Abigail Idriss has been furloughed from her job managing events at the Philadelphia airport Marriott for nearly five months, and said the loss of that support means her family is "right back into that mindset we were in March of, 'We really need to pare down.'" They've decided not to attend her cousin's wedding in part due to the expense, and are postponing mortgage payments.
The safety net was pulled out just as many people are faced with back-to-school expenses. 
Shonda Woods, an HR and real estate professional in Yeadon, recently bought an inexpensive laptop for her youngest son, whose school in Delaware County will be virtual for at least the start of the year.
"I'm only getting $183 a week, after taxes," said Woods, "That's nothing. That's without the $600." She is actively applying for remote work that takes advantage of her degrees and will make up for her loss in income.
PUC stalls COVID-19 relief for low-income residents
The Pennsylvania Public Utility Commission stalled a proposal from PECO to provide temporary COVID-19 relief for low-income customers.The relief plan includes one $50 bill credit for more than 100,000 households, and air conditioners and fans for select low-income customers. 
According to the Inquirer, the commission came to a 2-2 deadlock resulting in no action after two Republican commissioners voted against the proposal in accordance with a PUC staff recommendation that found PECO submitted insufficient documentation.
"PECO really has not provided sufficient data supporting documentation or the justification to support these proposals, which could cost residential rate payers an additional $9.4 million in universal service charges," said John F. Coleman Jr. to the Inquirer. "Commission decisions must be supported by substantial evidence and the standard is not been met here."
The two votes in favor came from David M. Sweet, the commission's vice chair, and Gladys Brown Dutrieuille, the commission's chair.
PECO officials expressed disappointment, but vice president for communication Mayra Bergman says they'll continue efforts to bring relief to customers. 
"We will continue to work with the PUC to implement a plan that provides immediate support to our most vulnerable customers in light of the economic impact this pandemic is expected to have on our customers and communities," said Bergman.
The Philadelphia Flower Show is on the move
The Pennsylvania Horticultural Society wants to move the Philadelphia Flower Show from the Pennsylvania Convention Center, according to reports. 
The society announced a plan in an email to members on Thursday to host the show at another location for its 2021 show. It is likely to be outside. 
The show hosts tens of thousands of visitors every year at the convention center. Last year, a reported 250,000 people showed up. However, since the coronavirus hit, the convention center has not hosted any events. With no sense of when the pandemic will cease, the society decided to pull stakes for another location. 
The society also plans to host the show next summer instead of March as usual.
"We're hoping to have some more definitive information in the next few weeks, but the virus has really prompted us to take a fresh look at the show.," said Lisa Stephano, PHS chief marketing officer.
PHS hopes to announce the new location by early fall, says Stephano.
Chaddsford Winery reduces service after employee tests positive for COVID
Chaddsford Winery is reducing service to curbside pick-up and online orders only after an employee tested positive for COVID-19.
According to a statement, the employee and those exposed to them will be quarantined for 14 days and the facility will be "professionally cleaned and sanitized." The company is also reaching out to visitors to inform them of potential contact. 
"While this decision exceeds state and local guidelines, we feel that it's the safest, most responsible way to protect the health and safety of our staff and guests," the winery said in the statement. 
The winery plans to reopen on Aug. 21.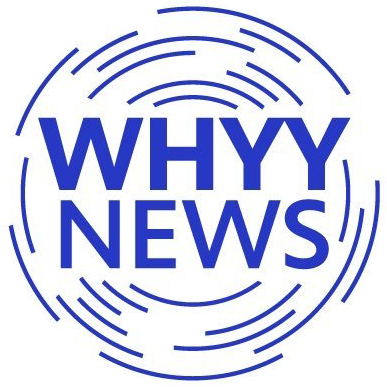 Get daily updates from WHYY News!