Nutter leaves $13 million for affordable-housing projects on his way out the door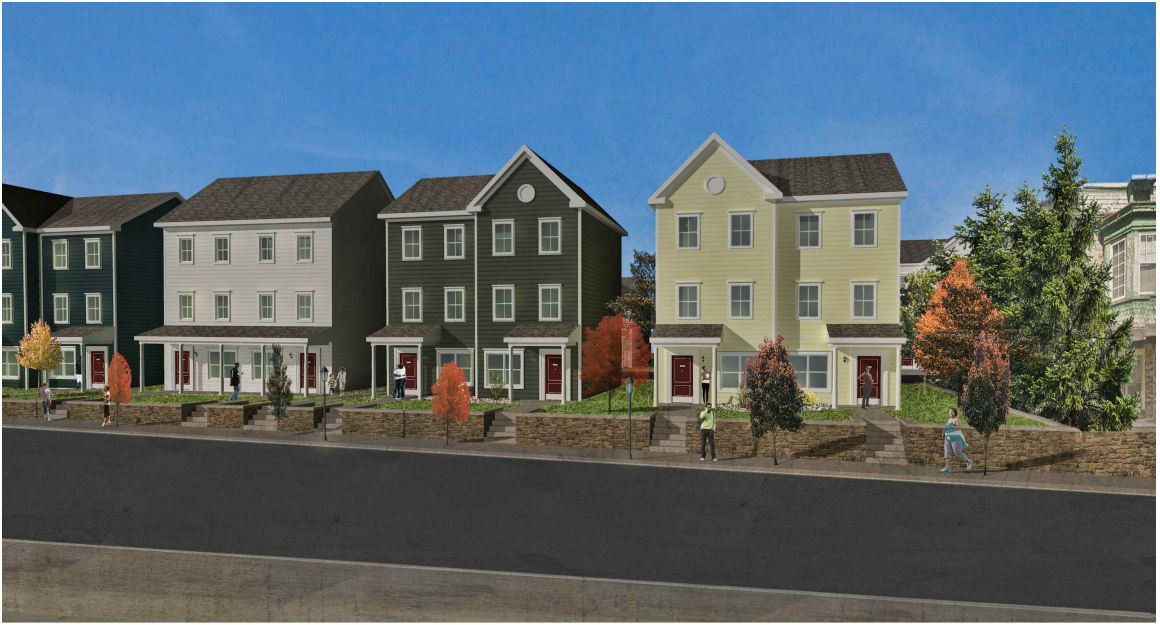 On New Year's Eve, former Mayor Michael Nutter announced that the city had promised $13.4 million in grants for eight projects that will create or preserve 388 units of affordable housing. It was Nutter's penultimate press release before leaving office.
Among the recipients is Asociación Puertorriqueños en Marcha, or APM, a community development corporation with a long track record in Eastern North Philadelphia. APM was awarded $1.2 million in city money toward a housing preservation project in the area around 6th and Diamond streets. Rose Gray, APM's senior vice president for community and economic development, said the funds will be used toward making improvements on 80 units built by the group in the 1990s. APM plans to retrofit three of its housing projects to add air conditioning and bring the units up to LEED certification for sustainable design.
Gray said the neighborhood where APM works, east of Temple University, has improved during the four decades that the group has been active. Its goal now is to keep affordable housing in place while the neighborhood's real estate market changes.
The Women's Community Revitalization Project (WCRP), which was based for years in Northern Liberties and recently moved to Kensington, will receive $1.5 million to develop 35 affordable townhomes on the 400 block of East Wister Street in Germantown. Director Nora Lichtash told PlanPhilly that WCRP has received additional funding from the Federal Home Loan Bank in Pittsburgh as well as ACC rental subsidies from the Philadelphia Housing Authority. WCRP will also apply for nine-percent Low Income Housing Tax Credits from the Pennsylvania Housing Finance Agency in the spring, Lichtash said.
The proposal has bothered some Germantown residents who don't want more low-income housing in the neighborhood, according to an Inquirer report from last year.
The projects receiving city subsidies were selected by the Office of Housing and Community Development through a Request for Proposals (RFP). 86 of the 388 units constructed or preserved will be accessible to people with disabilities. The total development cost for all eight projects is $118,762,663.
See all the awardees here.