November 30: Alternative inclusion strategies | Parkway lit | Kensington walking play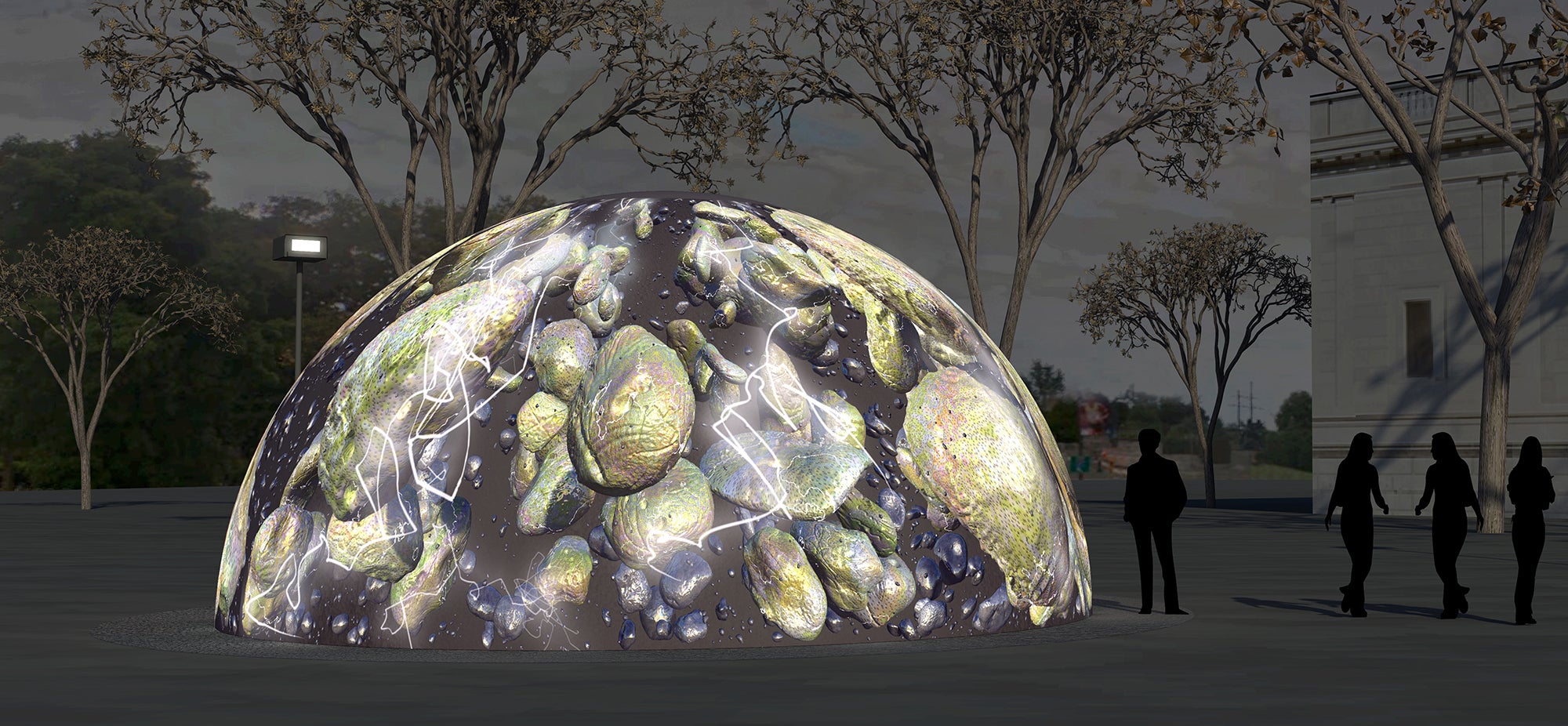 An illuminated installation along the Parkway to celebrate the City Beautiful arterial's 100th anniversary lights up Thursday. A ceremonial lighting will be happening Thursday night at 6:30pm to launch four 26-foot domes at Aviator Park, the Rodin Museum, Park Towne Place, and the Spring Garden Triangle.
Wednesday's NewsWorks Tonight highlights the protest and vigil for the cyclist killed by a private trash truck on Spruce, as well as concerns from both parties in the region about the future of the EPA.
Inga Saffron assembles five alternative strategies shared by housing experts for affordable housing, should Quiñones-Sánchez's hotly contested inclusionary zoning bill not pass. Saffron notes the advantages and disadvantages per suggestion, which include impact fees, revising the 10-year tax abatement, and imposing requirements for properties sold by the city.
The Kensington Storefront: Billy Penn checks in on a weekly workshop hosted in Kensington's new community center, a story-collecting project that an experimental theater group is hoping to turn into an interactive play that takes the audience from Allegheny to the river. The end product, entitled The Olde Man and the Delaware River, would be a community-created walking tour, set for September 2018 for the Fringe Arts Festival.
MapLab: in the cartographic collection's second biweekly edition, CityLab takes us through some neat interactive tools like the Center on Budget and Policy Priorities' tax plan orientation, Google's holiday traffic levels and optimal routes per metro area, and the Medieval Fantasy City Generator.
Dear reader, please help protect PlanPhilly's independent, unbiased existence. We depend on your support to continue providing the local public interest news that you value next year. This giving season, please make a tax-deductible donation during our once-a-year membership drive. Thank you for eleven great years of watchdog coverage and counting!