November 24: Longest bus route splits Sunday | Zoning and Inequality | Old City Marriott | 40th St. Trolley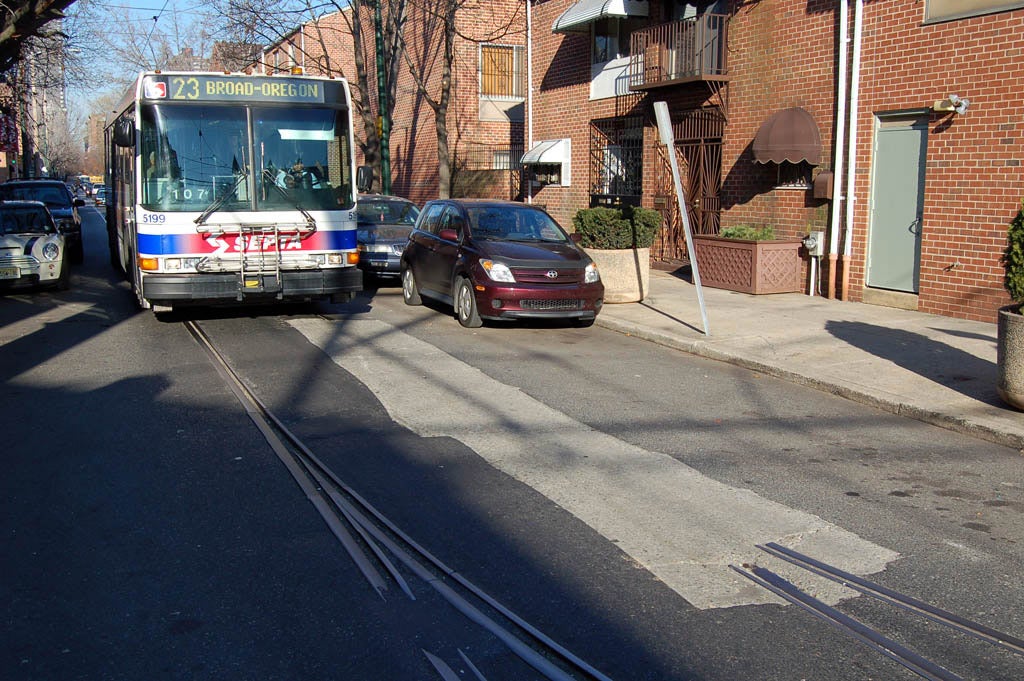 Bus route 23, which runs from the bottom of South Philly to the crest of Chestnut Hill, will be split as of this Sunday, Philadelphia Magazine reports. The route is the longest bus route in the city and was once the longest streetcar in the world. In April, the Philly Voice captured the reminiscences of a holdover commuter from the route's trolley days: "It was a lot slower, but the windows would open, you could even smoke. It was nostalgic." More information on SEPTA route changes from Jim Saksa here.
Limiting density in cities makes income inequality worse, says Jason Furman, chairman of the Council of Economic Advisors. As the Atlantic reports, this is an idea that's catching on. Land is a finite resource, but the amount and type of housing it can support changes, to some extent, based on local zoning regulations. Overly limiting the housing supply can lead to enormous increases in housing costs, like those seen in San Francisco; zoning for maximum density can help keep costs down, the theory goes. New York, a city that is unaffordable to most of its renters, has lately been considering upzoning as a way to address affordability issues. In Philadelphia, we've seen that zoning for density doesn't necessarily mean developers will build more housing. Perhaps an important consideration for planners.
Meanwhile, in Moorestown, New Jersey, fair-housing advocates say that the town has failed to properly zone for areas that can be developed with affordable housing, the Inquirer reports. Advocates say Moorestown isn't planning to build, or even to allow to be built, its "fair share" of the affordable-housing needs of the wider region.
The 40th Street Trolley portal upgrades will start next year, Curbed reports. Background from PlanPhilly here.
Tactical urbanism? Quick-build projects? Nimble projects? Help name the phenomenon.
The Omni hotel at 4th and Chestnut will become a Marriott. It was bought by a prominent Wilmington real estate investment group, the Inquirer reports.
A teenager accidentally ran a full marathon because he missed the turnoff point for the half marathon. Congratulations dude, but also, signage is important.
Pittsburgh is among a growing number of cities concerned about maintaining water infrastructure that falls under private ownership, according to Governing. The Pittsburgh Water and Sewer Authority is pushing for a bill that would allow it to perform repairs on private pipes—which, together, stretch more than half the length of public pipes—and charge the owners for the repair work. (Bonus trivia: the top lawyer for the National Association of Clean Water Agencies is named Amanda Waters.)
Einstein's general theory of relativity turns 100 this year. This is only related to Philadelphia's built environment insofar as it is part of a larger universe.