Mt. Holly to hold 2015 holiday parade and tree lighting Dec 4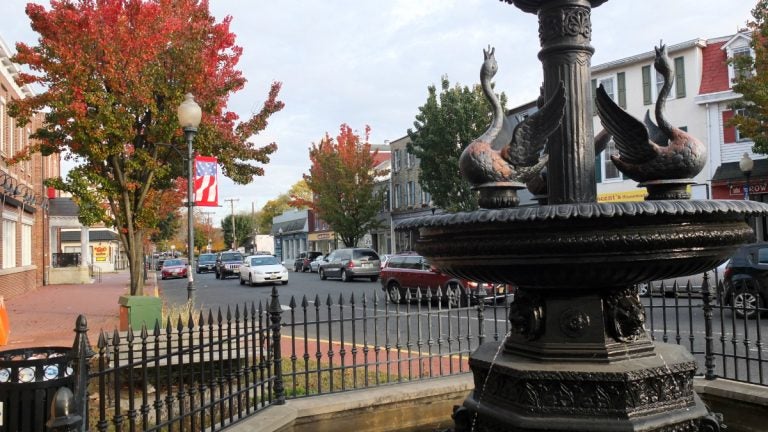 Look out, Santa. Two mystery musicians might steal the show at this year's Mt. Holly Holiday Parade and Tree Lighting on Friday, Dec 4, 2015.
One, is a female pop star with top 40 hits. The other, an R&B artist with his own chart-topping songs, confirmed Mayor Richard DiFolco.
Of course, Santa Claus is still a top draw.
The town will welcome his arrival with a holiday parade, which kicks off at 6:15 p.m. Marching units, firetrucks and 15 floats will travel along High St. from Rancocas Rd. to Washington St., where the town Christmas tree will be located.
Santa and Mrs. Claus will ride through Mt. Holly's main drag on the very last float.Afterwards, the man also known as Kris Kringel will join Mayor DiFolco in a countdown to the tree lighting. Fireworks will immediately follow the ceremony.
The stage next to the Christmas tree will feature live music from the mystery music stars and hometown rockers, Mount Holly, who will kick off their east coast tour with a few songs.Rancocas Valley Regional High School Chamber Choir will also perform while visitors enjoy free hot chocolate and cookies.
Santa and Mrs. Claus will also welcome good children and their families at Rowan College at Burlington County for photo opportunities and free holiday craft making sessions.
The college has donated 500 holiday-themed books to be gifted to children in attendance.Mayor DiFolco says what started very small, with just one float and a crowd of maybe 100 people, continues to grow. The event now brings thousands to downtown Mt. Holly.
He hopes to expand the event to include an ice skating rink and Christmas village next year. "The goal is to make it bigger and better every year," DiFolco said.
Friday, Dec. 4, 6 p.m. to 9 p.m. (last chance to see Santa at 8:30 p.m.) – High St., Mt. Holly, NJ.
____________________________________________________
This post is part of our South Jersey Events Listing