Mural Arts paid homeless artists to paint 200 columns underneath Broad Street
Two hundred concrete columns in the subway concourse were painted by homeless artists, as part of Mural Arts Philadelphia's social service program.
Listen
1:41
The subway concourse at Walnut Street Station in Philadelphia is supported by about 200 concrete columns, which are holding up South Broad Street.
Each is now painted with artistic designs, as part of a program that employs people experiencing homelessness and economic insecurity.
The rows of columns were designed with geometric patterns by artist Lauren Cat West and painted by hundreds of people hired through Color Me Back, a program of Mural Arts Philadelphia that identifies people who are homeless or economically insecure, pays them $50 for working a 4-hour workday, and offers them social services.
Color Me Back is a component of Mural Arts' Porchlight initiative, creating public art projects in partnership with the city's Department of Behavioral Health and Intellectual disAbility Services.
The job of training them how to paint two hundred concrete columns fell to artist Alvin Tull. He learned to assess each individual's ability, sending some to paint background color. Others, more able to paint detail, were given more complex jobs.
"I knew all the different participants. I knew what they like," he said. "Some of them just wasn't stable enough to paint inside the lines. You had to give some rollers. You give some of them brushes."
Called "Lovely Day," it is the third mural project in the SEPTA concourse underneath Center City. Hull was the co-lead artist of another mural, called Opposing Forces, made with artist Ellen Tiberino in Suburban Station. Hull created a painted mural of natural landscapes, and Tiberino created mosaic parts overlaying it.
Their designs were executed by the participants of Color Me Back.
"Art really does change lives," said Tiberino. "The mosaic workshops were just such therapy, not just for the participants of Color Me Back, but for me to be able to connect with people and make a difference through art. Because it's an exchange. It's not just me giving to them, I feed off the energy they give me."
The first Color Me Back mural, completed in 2019, stretches along the concourse connecting Suburban Station with City Hall.
"The Color Me Back projects are transforming our travel hubs into must-see locations in their own right," said SEPTA general manager Leslie Richards. "The Color Me Back program is an innovative way to position art as a catalyst for change."
Hull said his life is not so far removed from the lives of the Color Me Back participants, many of whom had no homes, no money, and no prospects. He said he once lived on the streets when he was young, and was involved with gangs, drugs, and guns.
Once, as a teenager, he was arrested by SEPTA police for spray painting on a station wall.
"My mom had to come and get me. That was not a good look, right there, your mom coming to get you," he said. "That's what really made me be determined, that it was something in me and I didn't think that I should be locked up for it."
Now, Tull has been working professionally as a muralist for about two decades.
Tull's own past makes him empathize with the participants in Color Me Back, giving him the patience and insight to work with a population that can sometimes be challenging.
"We get them. We go in. We work hard to pull out their creativity, from individuals that have been closed in for whatever reason: trauma, mental issues," said Tull. "We try to break that barrier and get right in where creativity overcomes all that."
The concourse columns were painted during the pandemic. At first the program had trouble finding 10 people a day to work on the underground murals, but in time the program became so popular he was turning people away and using a lottery system to hire a new crew every day.
Serendipitously, the columns are a little more than six feet apart, the recommended "social distance" established by the Centers of Disease Control to contain the COVID-19 virus. Every day Tull would simply assign each of his participants to work on a particular column, and not to move from there, to ensure his crew were following protocols.

WHYY is one of over 20 news organizations producing Broke in Philly, a collaborative reporting project on solutions to poverty and the city's push towards economic justice. Follow us at @BrokeInPhilly.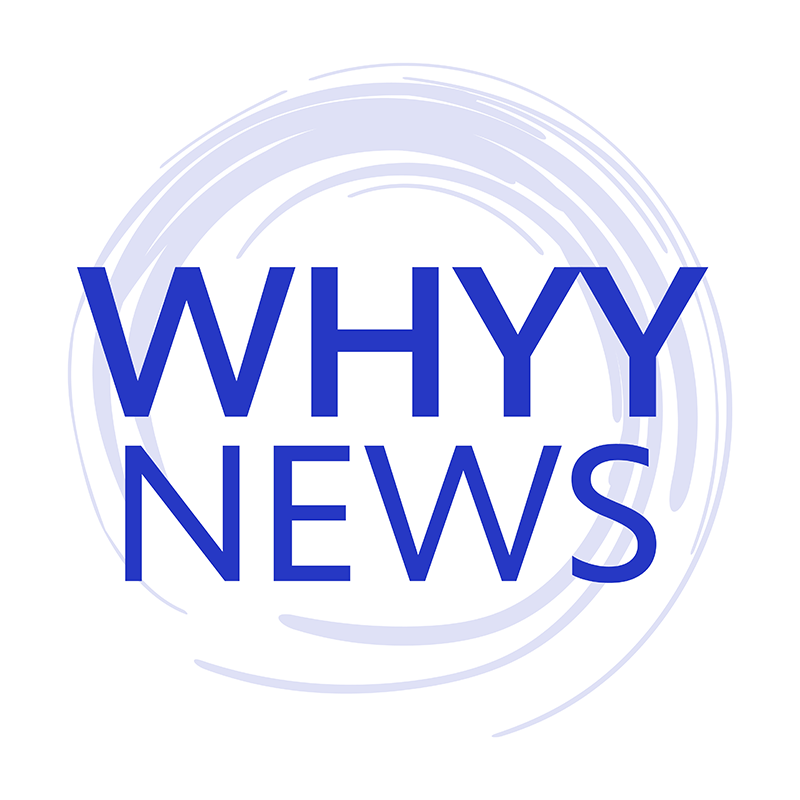 Get daily updates from WHYY News!
WHYY is your source for fact-based, in-depth journalism and information. As a nonprofit organization, we rely on financial support from readers like you. Please give today.