May 2: Dock washes downriver | Hacking City Council transcripts | Carpenters union strikes | PECO parent company expands | City plans historic cemetery meeting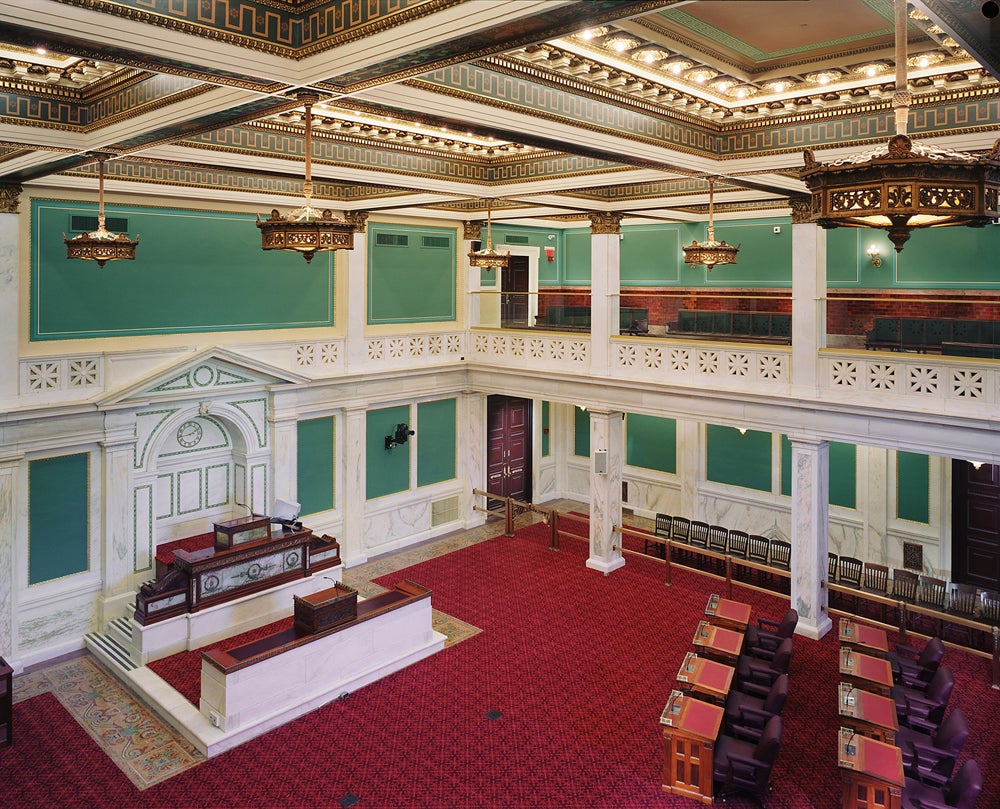 Good morning and happy Friday, Eyes on the Street! We're in for another warm, sunny day.
The rains this week swept away an aluminum dragon boat dock that had been installed on the Schuylkill River last month. Newsworks says the dock was intended to be a permanent home for The Schuylkill Paddlers, a consortium of dragon boat teams. The organization was in the process of giving the $40,000 dock to the Department of Parks and Rec.
UK-based civic technology organization, MySociety, wants to make every Philly City Council transcript easier to read, link to and search. MySociety has already done so for transcripts from January 2013 to March 2014, using their "SayIt" software. Technically Philly reports that next, MySociety is looking for an organizational partner to pilot the software in the city.
Carpenters Local 8 union is on strike over work-rule changes the Convention Center's board of directors made. The rules were intended to give exhibitors greater flexibility to build their displays. Philadelphia Business Journal reports that, while negotiations have been going on for months, the union's strike coincides with the American Academy of Neurology conference that is expected to bring 13,000 people to the region.
PECO parent company, Exelon Corp., will become the largest electric and natural gas utility in the Mid-Atlantic when its next deal – to buy Pepco Holdings Inc. for $6.8 billion – closes. Exelon is already the largest nuclear operator in the country.
The City will hold a meeting Monday to discuss what should happen to Weccacoe Playground, which covers nearly an acre of one of that nation's most historically significant African American cemeteries, where more than 5,000 African Americans were buried between 1810 and the mid-1860s. According to The Inquirer, the Queen Village Neighbors Association believes the meeting is part of an effort to shut down the Weccacoe Rec Center and possibly the playground.
The Buzz is Eyes on the Street's morning news digest. Have a tip? Send it along.
Follow us on Twitter @EOTSPhilly | Like us on Facebook | Share your Philly photos in our Flickr Group