LumiNature to return to Philadelphia Zoo with more space — and more wattage
After a brief hiatus, the LumiNature light show is set to return to the Philadelphia Zoo this holiday season.
LumiNature debuted in November 2019, but went dark in 2020 due to the coronavirus pandemic. This year, the zoo promises an immersive experience with more open space and more wattage, with more than one million lights transforming the space into a winter wonderland.
Welcoming guests from 34th Street to Girard Avenue and beyond will be cascading blue and white meteor light showers. From there — using a mixture of lights, sights, and sound — the holiday light show seeks to create "magical illusions." Among them: big cats and peacocks coming to life, flamingos flocking on a 25-foot-tall tree, and hundreds of penguins hosting an outdoor party.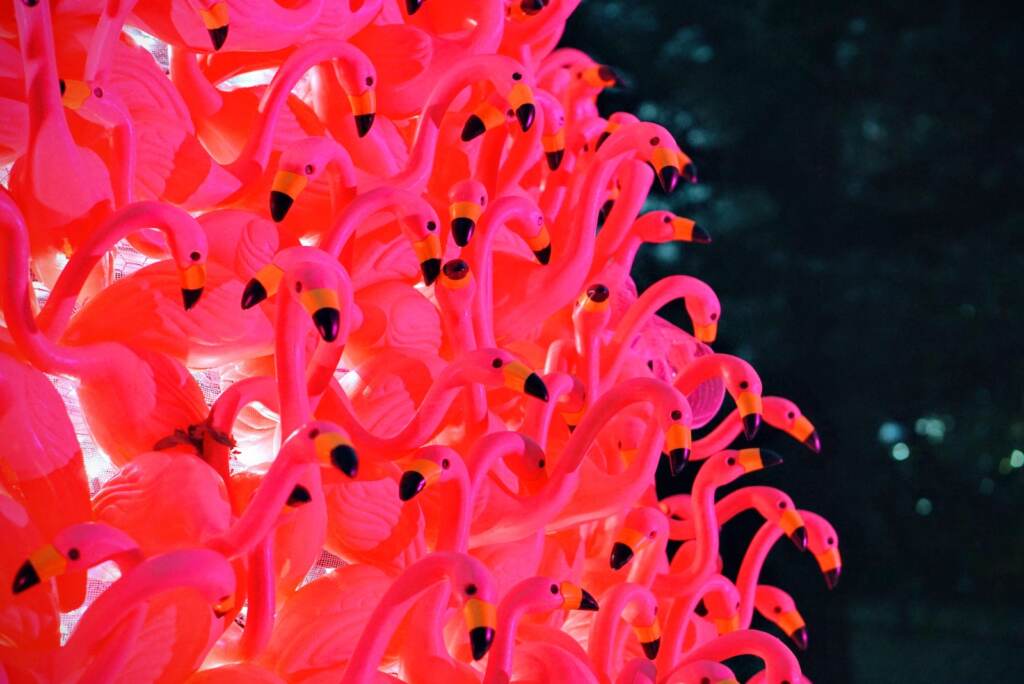 Beyond the lit orbs and illuminated trees, guests can expect strolling performers, hot chocolate and s'mores, and other seasonal fare.
Amy Shearer, the zoo's chief marketing and experience officer, said the organization is excited to welcome guests back for the holiday light show.
"We have made amazing embellishments, added more areas to enjoy, draped tons and tons of lights, included more sights and sounds, and created a truly joyous multimedia experience," Shearer said in a statement, adding that the multimedia experience marries the joy of animals and nature with the holiday season.
LumiNature, which takes over the entirety of the zoo after hours, will run from Nov. 18 through Jan. 9. Guests may purchase timed tickets online.
While inside any building and in designated exhibits, zoo guests who are two years old and up must wear face masks. Guests who are fully vaccinated against COVID-19 are allowed to remove their masks while outdoors.