Looking for a clean slate? Pa. Pardons Board secretary to offer one-on-one consults at Norristown barbershop
The Movement for Black and Brown Lives in Montgomery County, with the help of the Pennsylvania Black Legislative Caucus and the We Can't Wait PA Statewide Coalition, is bringing Brandon Flood, secretary of the state Board of Pardons, to Norristown as part of a statewide series of barbershop discussions.
"Put Your Pardon in the Pipeline" will take place on Saturday, June 5, at 2 p.m. at Buddy's Barbershop on East Penn Street. The final day to RSVP will be Monday, May 31 — that can be done by emailing m4bblmontco@gmail.com. The event will also be livestreamed on Facebook.
A felony conviction does not have to carry a long-lasting stigma that manifests itself as missed career opportunities. Just ask Flood, a former reentrant himself.
The purpose of his visit? "Letting people know firsthand that 'Hey, listen, [pardoning] is a viable process,' certainly me speaking to that directly, having that lived experience of having been through the pardon process successfully — and it is really just to inspire hope," Flood said.
In his role as the secretary for the Board of Pardons, Flood is the chief administrative officer for executive clemency in Pennsylvania.
Lt. Gov. John Fetterman made waves when he embarked on a 67-county cannabis tour in 2019 to listen to constituents about their thoughts on legalization. In the past year, Flood has also been leaving his office in Harrisburg to spread the word about what he does in his job.
"Essentially, what we want to do is we want to go to the smaller pockets in Pennsylvania — outside of Philadelphia, outside of Pittsburgh, those larger metropolitan areas … to really be able to tell people how this process works firsthand, and we felt that barbershops will be the appropriate platform to do that," Flood said.
People come to these events to talk to him about their situations, but Flood said the project is the "brainchild" of Carmina Taylor, co-founder of the Movement for Black and Brown Lives in Montgomery County.
Taylor said she has been doing a lot of work at the state level recently and learned that many people with felony charges are completely unaware of the pardoning process. She said she heard Flood had reformed and revamped the office, so she reached out to see whether he was interested in doing public speaking events about it.
The first event took place in December in Johnstown, then they took the discussion to Williamsport and Lancaster.
Last week, they returned to Johnstown. Now, they have their eyes on Montgomery County.
"I thought that a lot of people don't have that perception that there could be a need for this in Montgomery County, and so we're coming to Norristown because it's the epicenter of our county. And we want everyone to learn about it. So, he basically has a conversation at a barbershop," Taylor said.
She is currently working with Delco Resists to bring a similar event to Chester in the near future.
The sessions with Flood are discussion-based, but they can often be tailored to fit the individuals.
"I also make myself available for one-on-one consults — so whether that's outside if the weather is conducive or someone somewhere in the barbershop with privacy, where I can really kind of hone in on the person's criminal history and really give them a realistic assessment of their chances for receiving a pardon," Flood said.
Taylor gathers application materials beforehand, so that she can disseminate it to the participants when they arrive.
Afterward, she encourages attendees to follow up with her so that she can offer help along the way. Though there haven't been any pardon success stories to come out of these events yet, feedback has been really positive, according to Taylor.
Having seen the incarceration data in many of the places the barbershop tour has stopped in, Taylor said, with no surprise, that in many of those suburban and rural areas, people of color are being disproportionately incarcerated.
"This is a partnership with the Pennsylvania [Black] Legislative Caucus, and I was able to get them to agree that in January we're going to do an all-state discussion about this pardoning tour," Taylor said.
While she hopes to bring more attention to the pardons office and help it obtain more resources, Taylor ultimately wants the focus to be on the bigger picture.
"I hope that what we can glean from all these different tour spots is an aspect of what we need to do for reform overall," she said.
Flood said he doesn't beat around the bush about his job, so he encourages anyone to come to the barbershop discussion on June 5.
"Whether you think you're ready to put in for a pardon now or in the future, you should come. Because you know, I'm a straight shooter. So a lot of the people that I have those one-on-one consults with, I let them know if I feel like they're unsuitable, that they shouldn't be applying. So I'll also give them some tips on things that they can do to make their applications more compelling," Flood said. "I would also encourage folks, even if you yourself don't have a criminal history, if you have a family member or friends who otherwise can't make it, or who is uncomfortable coming — I would encourage those folks to come as well."

WHYY is one of over 20 news organizations producing Broke in Philly, a collaborative reporting project on solutions to poverty and the city's push towards economic justice. Follow us at @BrokeInPhilly.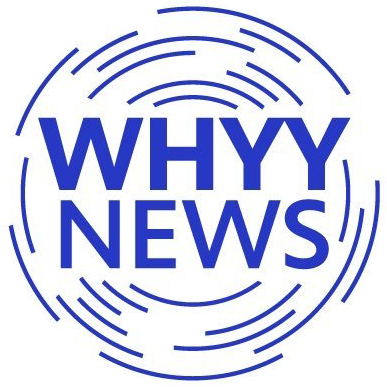 Get daily updates from WHYY News!