June 3-7: Barbarella | Zoning feedback sessions | Bike/Ped webinar | Bright Green Buidlings | Kevin Gillen and Mark Alan Hughes at DAG | Woodlands benefit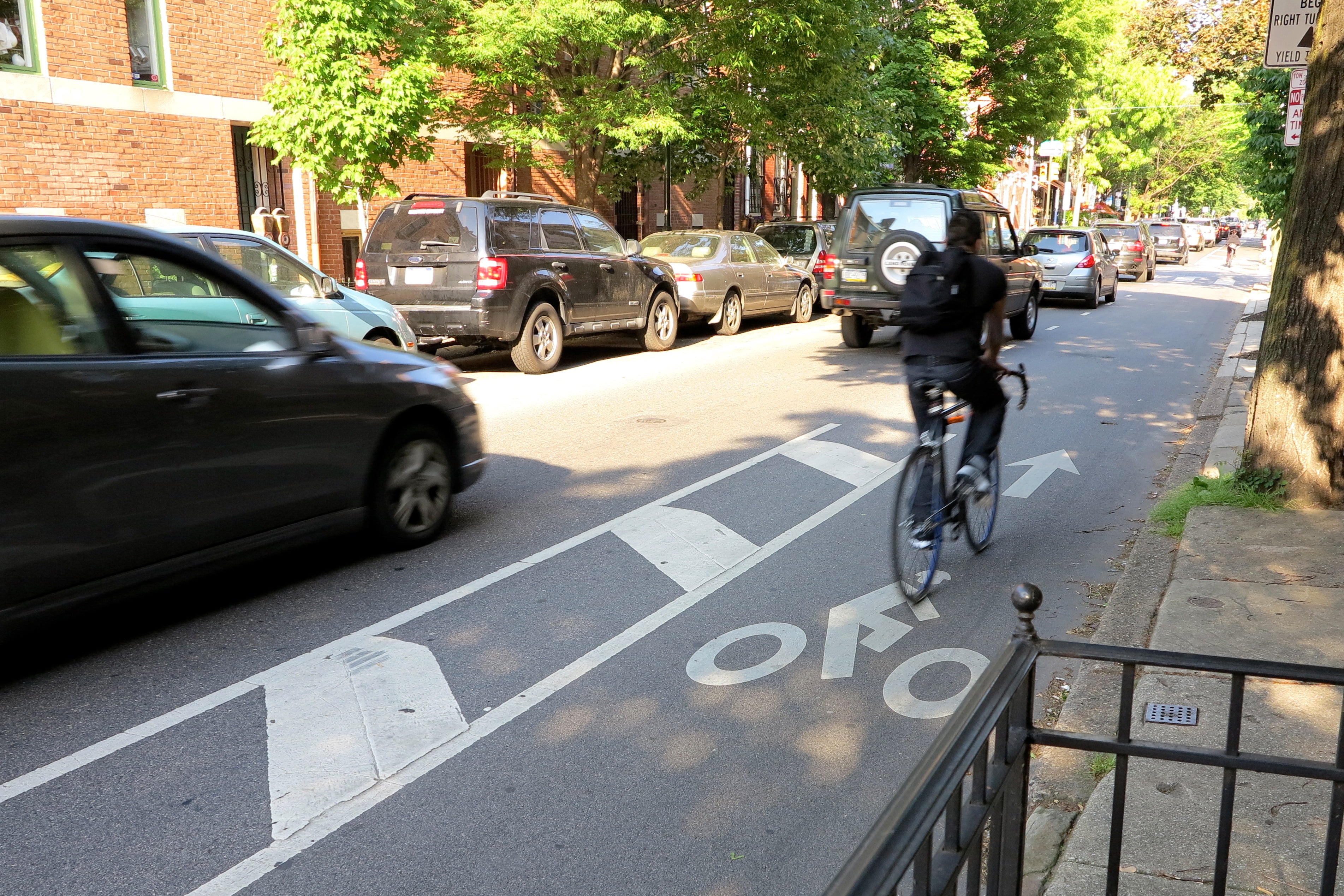 Here's what's on tap this week:
Monday, June 3, 6:30pm, film starts at 7pm. Center for Architecture, 1218 Arch Street. Architecture in Film, hosted by John DeFazio, architect and Associate Professor at Drexel University, finishes this month with a screeing of Barbarella from 1968. $10 donation requested at the door.
Wednesday, June 5, 5:30-6:30pm (special topic session on registered community organizations RCOs – SOLD OUT) and Friday, June 7, 8- 9am. One Parkway Building, 1515 Arch St, 18th Floor, Room 18029. The City Planning Commission is soliciting public feedback on the new zoning code that went into effect in August 2012. The feedback sessions are designed to elicit opinions from anyone who has used the zoning code in the last year. What is working better? What still needs to be revised and improved? Sessions will also take place on 6/10, 6/13, 6/19, and 6/21. Each group is limited to 30 participants per session and designed to be interactive. RSVP online.
Wednesday, June 5, 3:30-5:30pm, Center City District, 660 Chestnut Street. Showing the American Planning Association's audio/web conference "Pedestrian and Bicycle Planning" (1.5 CM credits) on Wednesday, June 5, 2013. There will be a short presentation about DVRPC from 3:45 to 4:00 PM, and the webinar will be shown from 4:00-5:30 PM. The event is free, but if you would like to attend, please register in advance online.
Thursday, June 6, 5-8pm. The Hub at Cira Center, 2929 Arch Street. As part of Greenbuild 2013, the Delaware Valley Green Building Council will host an evening to discuss sustainable design, operations and maintenance. Learn about how tech solutions address the sustainability needs of buildings. "Bright Green Buildings provide a dynamic environment in which converged technologies improve responsiveness, efficiency, performance and user management." $30, $25 for chapter member, $15 for students. Register online. Registration closes Tuesday, June 4 at 10am.
Thursday, June 6th, 8am – 9am (starts at 8am sharp), Center for Architecture, 1218 Arch Street. Join Kevin Gillen (Fels Institute of Government) and Mark Alan Hughes (PennDesign, EEB Hub) as they talk about policy issues that are shaping the city's real estate and design. Think tax policy and sustainability for starters. Can we do anything to influence City Hall policy on behalf of a better built environment for all?
Thursday, June 6th, 5:30-8pm, The Woodlands Mansion, 4000 Woodland Avenue. Raise a glass to The Woodlands at its Second Annual Benefit to support ongoing preservation and programs at William Hamilton's West Phialdelphia home 200 years after Hamilton's death in 1813. Featuring special guests The Silver Ages and cocktails provided by Art in the Age. $75 ($45 for Young Friends) and up, Donate online.