Leading up to Election Day, new research shows some gun owners would commit violence in support of a political stance
About 60% of people who carry loaded firearms in public on a regular basis said it was very or extremely likely that they would arm themselves for a political cause.
Listen
1:13
Working on a solution to gun violence and want to share it? Get in touch with gun violence prevention reporters Sammy Caiola and Sam Searles.
When it comes to a list of causes such as preserving "an American way of life" and returning Donald Trump to the presidency in 2022, about one in three U.S. adults thought violence was "usually or always justified" to support at least one cause according to a recent survey from the UC Davis Violence Prevention Research Program.
Nearly 8% of the roughly 8,600 respondents — or about 700 people — feel it's "very or extremely likely" that they'll be armed in a future situation where they think violence is justified to advance a political objective.
Study author Dr. Garen Wintemute expects 2023 will be a "lull year" and that people planning politically motivated acts of violence will likely be ramping up to the presidential election in 2024.
"Political violence was not on the national agenda four or five years ago the way it has been since 2020," he said.
Last Election Day, Philadelphia District Attorney Larry Krasner's office worked with the FBI and the Philadelphia Police Department to fortify voter safety. They vowed to arrest and prosecute instigators and participants. He also announced a pay raise for election officials due to the increased danger of the job.
Philly did experience a political threat during the 2020 election season. It began with a hostile voice message to Al Schmidt, then serving as the Republican City Commissioner.
Schmidt, who now serves as Secretary of the Commonwealth, said it's still difficult to hire poll workers due to the possibility of civil unrest.
"What we've seen is significant loss, not just across the Commonwealth of Pennsylvania but across the country, of experienced election administrators leaving," he said on WHYY's "Studio 2." "It's a vulnerability when you have all this turnover, and it's a vulnerability that these bad faith actors are exploiting it."
A few days later, the Philadelphia Police Department received a tip from the FBI that two armed men were driving toward the Pennsylvania Convention Center. The police arrested the men, finding ammunition and multiple firearms in the car, and discovered they had links to far-right groups.
Pete Kurtz-Glovas at American University's Polarization & Extremism Research & Innovation Lab said these incidents are part of a larger "extremist understanding of gun ownership."
"We saw a lot of potential for violence in 2020, and then on Jan. 6 we really saw a lot of that come to fruition," he said. "It speaks to what can happen when we adopt this belief that political violence is inevitable."
Wintemute's study highlighted a concerning relationship between firearms and political beliefs that has likely intensified since the Jan. 6, 2021 attack on the U.S. Capitol.
A second UC Davis study, also conducted by Wintermute, found that people who carry loaded firearms in public on a regular basis and those who bought firearms during the pandemic were most supportive of political violence.
About 60% of people who "always or nearly always" carried a gun said it was very or extremely likely that they would be armed in a future situation where they considered political violence to be justified. Roughly 9% of this group said it was very or extremely likely that they would shoot someone.
Still, Wintemute believes there is hope of tamping down this threat.
"Most people say no to political violence," he said. "They don't say it loudly enough, which allows those who say yes to continue to live in a bubble thinking they might get away with it if they do it."
A September study from the Brennan Center for Justice at New York University and the Giffords Law Center recommended that states prohibit guns at and around all sites of voting and vote counting, and that they "strengthen laws protecting voters and election workers from intimidation."
In 2022, former Pennsylvania Gov. Tom Wolf signed a law creating the Election Integrity Grant Program to allow counties to upgrade security measures. During the following election season, counties spent most of the funds on poll workers and secure transportation of voting equipment, according to Spotlight PA.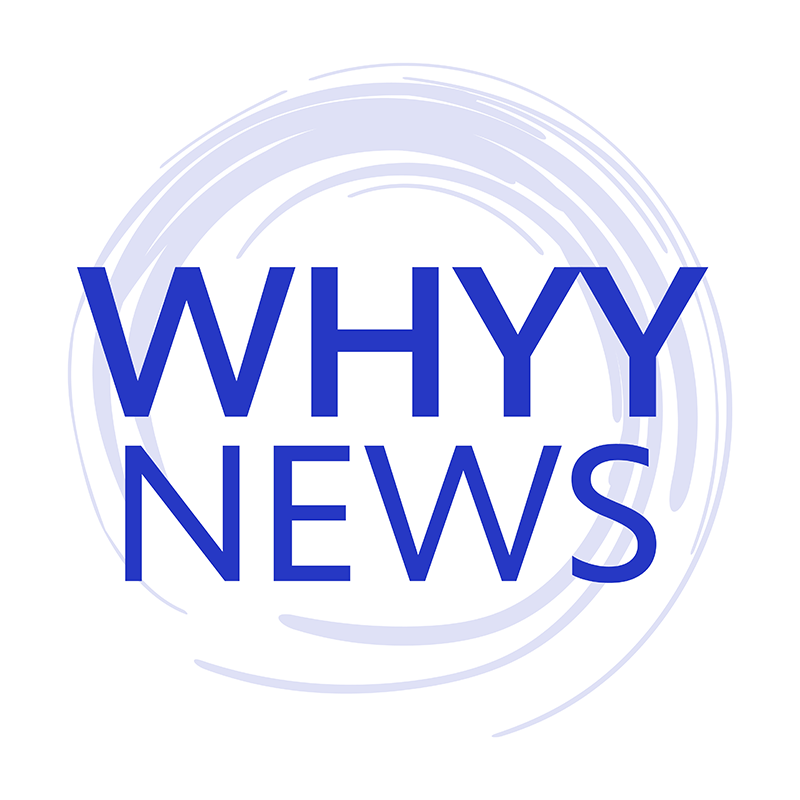 Get daily updates from WHYY News!
WHYY is your source for fact-based, in-depth journalism and information. As a nonprofit organization, we rely on financial support from readers like you. Please give today.