#GivingTuesday: Kat Rosqueta on amplifying the money you give [TEDxPhiladelphia video]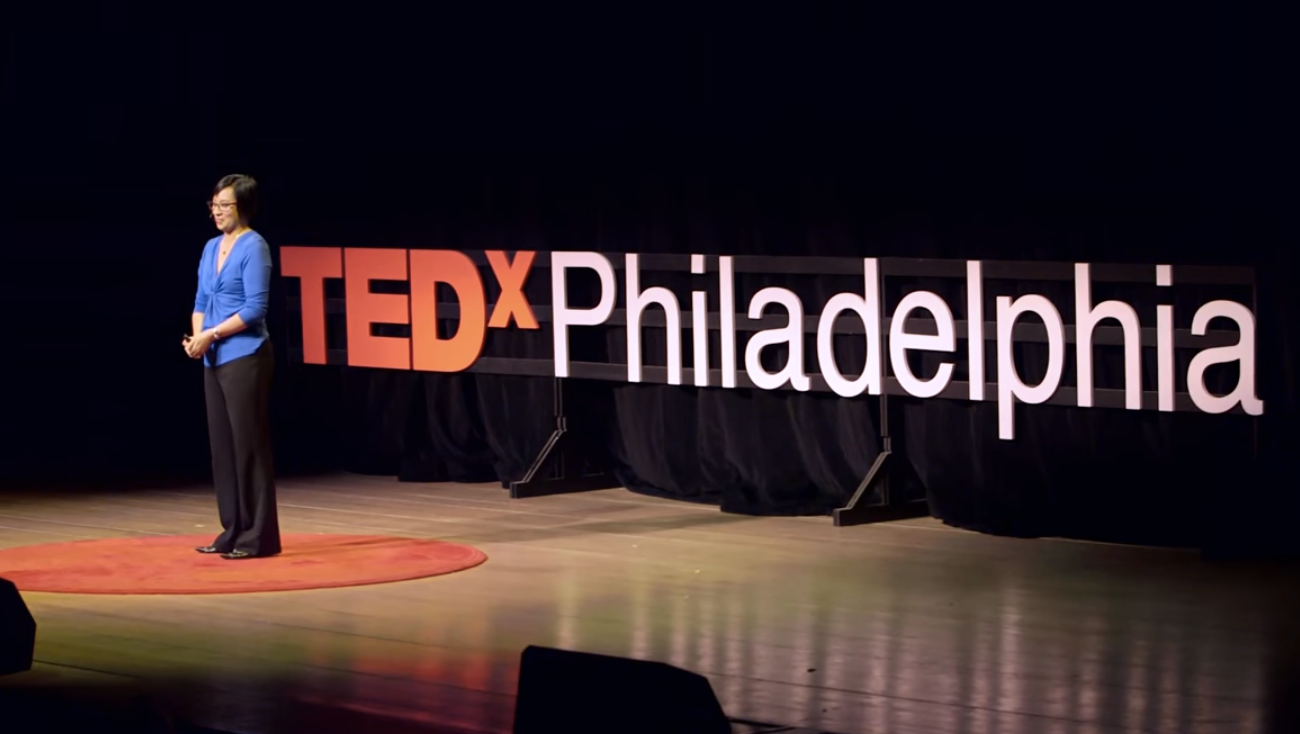 PlanPhilly was a proud partner of this year's TEDxPhiladelphia event, New Workshop of the World. As we look forward to next year's event – mark your calendars for June 11, 2015 – we want to share a few of our favorite talks from last round. Last week we shared Chris Bartlett's talk about creating the neighborhoods we want, lessons for the Gayborhood from Chinatown. Today, since it's #GivingTuesday, and every nonprofit and charitable group is hoping for your support, we turn to Kat Rosqueta for advice on making more of our donations high-impact.
It's #GivingTuesday, an effort to channel the consumerism of Black Friday and Cyber Monday into charitable contributions. Today, in some small way, all us givers are philanthropists even if we're not Rockefellers.
To Kat Rosqueta, director for the Penn-based Center for High Impact Philanthropy, we're all philanthropists – most charitable giving comes from individuals, not big foundations. We contribute to causes we believe in or communities we belong to, but do we know we're doing the most good with the money we give? That's just what Rosqueta and her staff at the Center for High Impact Philanthropy research, and she shares some advice for would-be donors and examples that stretch a dollar seven ways to Sunday.
"You do not have to be a billionaire to practice high impact philanthropy. Billionaires can practice high input philanthropy," Rosqueta said. Instead what she's talking about is "making the biggest difference you can with whatever money you have to spend."
ABOUT KAT ROSQUETA
Katherina (Kat) Rosqueta (Kat) is the founding executive director of The Center for High Impact Philanthropy and adjunct faculty of the School of Social Policy & Practice at the University of Pennsylvania.
ABOUT TEDXPHILADELPHIA
TEDxPhiladelphia offers interactive, immersive experiences for all participants. The not-for-profit group, licensed by TED, was created in the spirit of the TED conference and its mission, "ideas worth spreading." You can watch talks from the 2014 conference – "New Workshop of the World" on YouTube. The next TEDxPhiladelphia will be held June 11, 2015.